How was everyone's weekend?
Today, I thought I'd share with you my daughter's Valentine's Day shirt.  I don't usually do a Valentine's themed shirt, mostly because it's a fairly short holiday.   But this one is just festive enough, that you can wear it even when it's not V-day!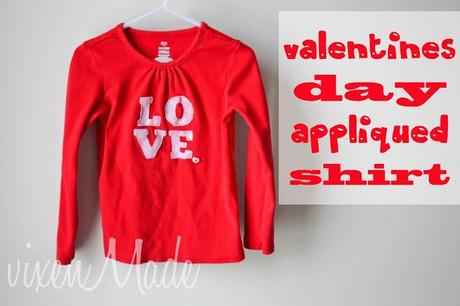 She already had an existing red long sleeve tee, but I figured (since soon it'll be spring and she will no longer be wearing it) it would work perfectly for a holiday shirt!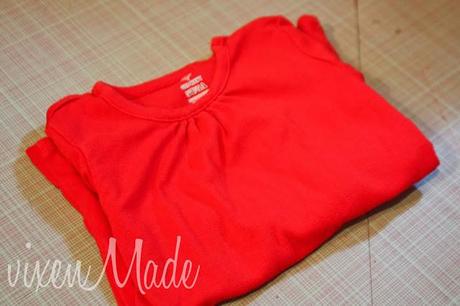 I decided on an word applique.  So using microsoft word (or paint works great too), I printed off the word 'love' in a thick block font and printed it out.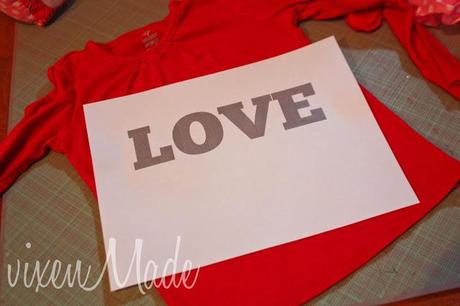 Then I chose a print out of my stash of fabric scraps for my letters.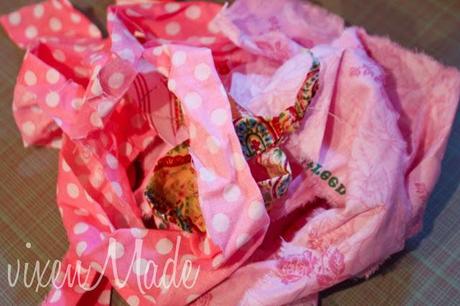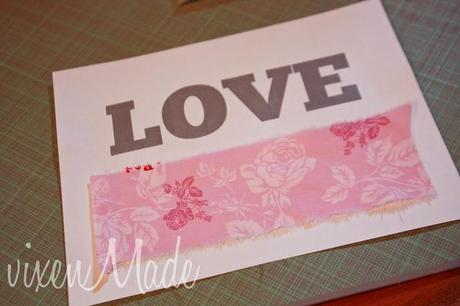 I laid my fabric piece across the letters like so.  If you can't see through you fabric, trace the outline of the letters with a black marker, or just cut them out and trace around them.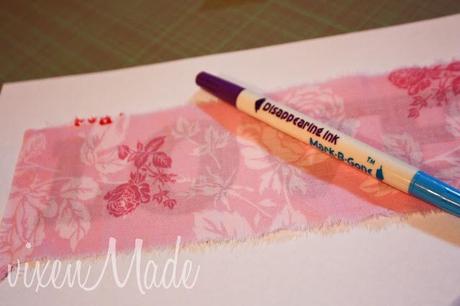 I used a disappearing fabric ink so it would fade off my fabric.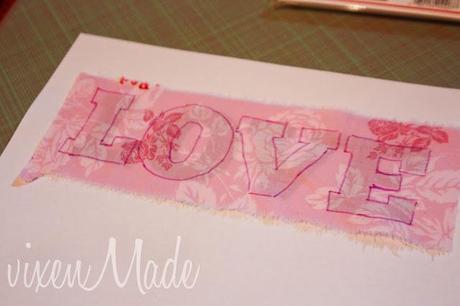 Then cut out your fabric letters.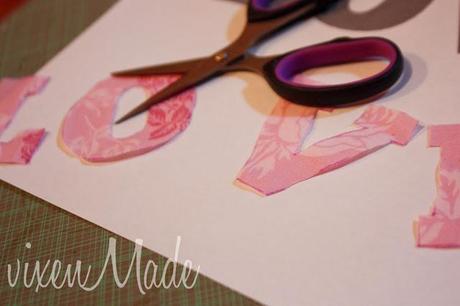 Next, trace the letters onto some Heat n Bond and cut them out.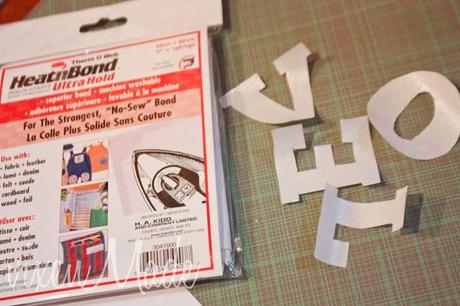 Next, you can press the thermoweb letters onto the fabric ones, using your silk setting.  Be sure to use the setting in what your package instructs.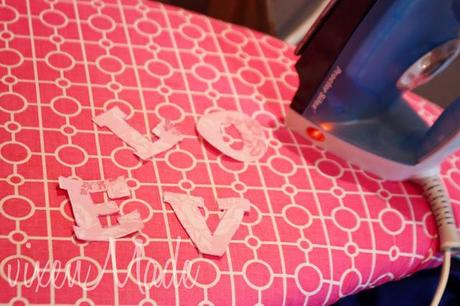 After peeling the backing off your letters, you can place them onto your shirt however you like.  Once you're happy with it, press the letters onto the shirt as directed.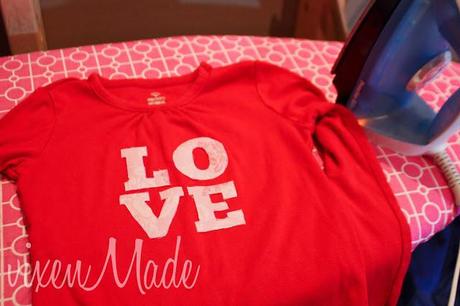 Allow them to cool for a few minutes.  Then you can sew around the perimeter of your appliques like so.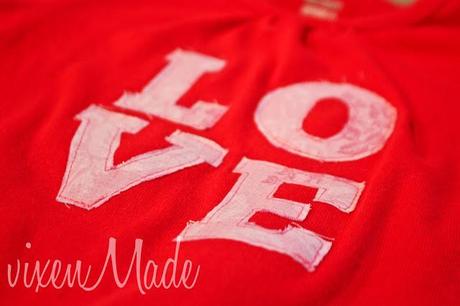 I wanted to add a little something, so I found a small heart button and used red embroidery thread to sew it on.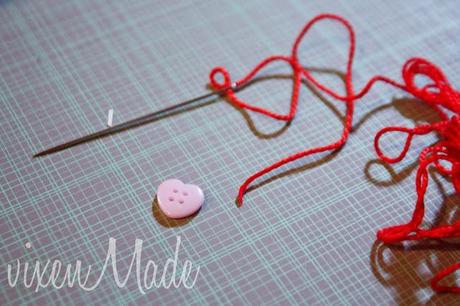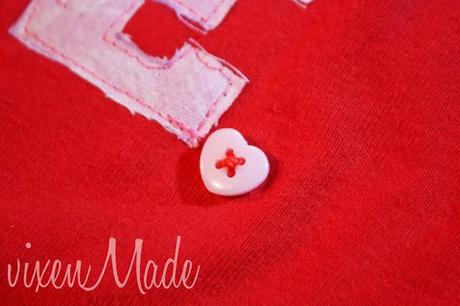 And you are done!  You can throw the shirt in the wash (inside out) to allow the edges to fray.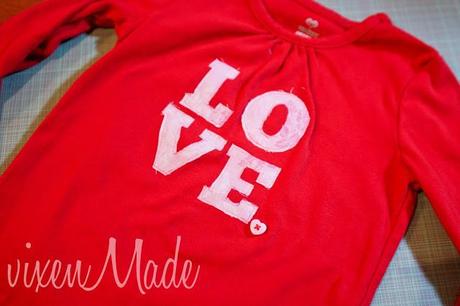 So sweet!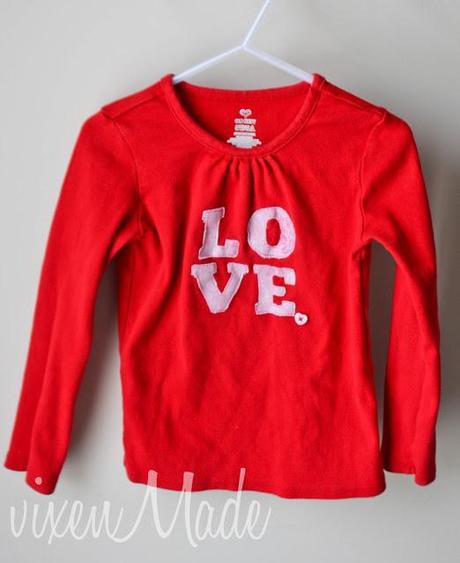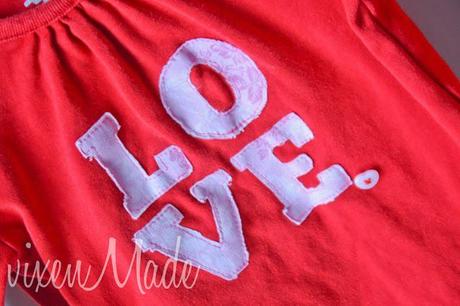 Have a fun making your own Valentine's shirt!!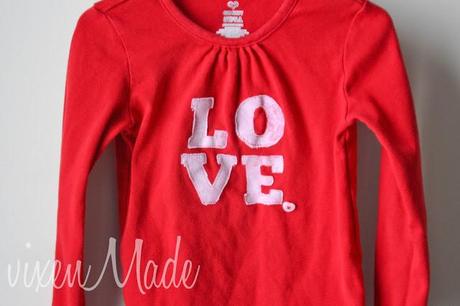 Thanks for dropping by!

I link up here!