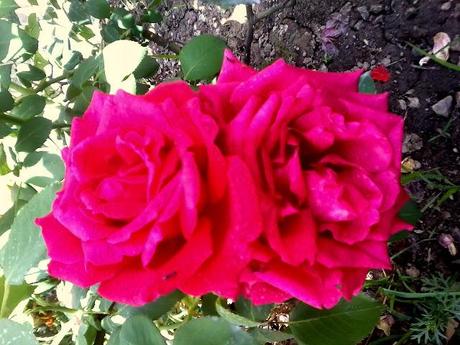 Here is the day come Valentine day for every lover to express their feelings. It signifies love and bonding between two spouses or lovers.
Today office, college, schools, government offices and private institutions was opened but whoever wish to enjoy the day with the partner might have taken a leave today. What personally i feel is that there should be holiday.
In the morning when i left home, every thing was feeling softy. Every young boys and girls walking on the road were having smiling faces, well dressed and romantic feelings. There was huge crowd towards Rose sellers. While walking on the road, one girl was crying and trying to hide her tears. Everyone one near to her had realised the matter including me. Only thing she has to adjust some days with the rejections.
While the other way round i found group of boys and girls, in which one couple was running together having rose on girl's hand. I was feeling the emotions which they were enjoying.
It is good that today i didn't found any oppression to this celebrations. There is heavy traffic congestion in many places as many couples go out to enjoy the day. In the train also, many boys has carried their valentine gifts.
Its is found that this Day is extended till youngster only. It will still take a time to old age couples as compared to western countries due to conservatism approach by our society. There is no doubt that it is slowly and steadily increasing in India.