I love everything about Valentine's Day!  I get so excited seeing all the crafts that everyone comes up with and how everyone decorates their homes.  Another of my favorite things to look at for Valentine's Day is all of the food that people create for their families like pink heart pancakes or heart shaped cinnamon rolls. 
This month I am helping with both of my kids Valentine Parties at school, so I needed to come up with something for goody bags for my son's class and a craft for my daughter's class.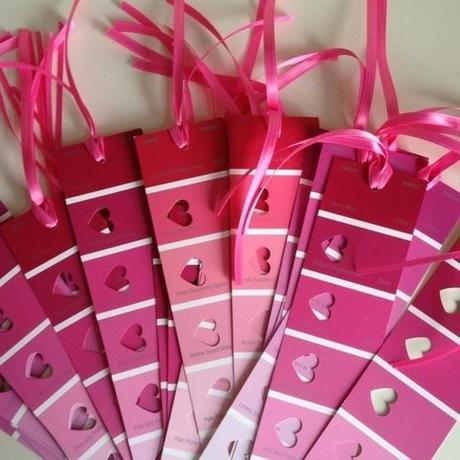 SOURCE I came across these adorable Valentine bookmarks.   I think they would be really easy for my daughter's third grade class to do by themselves.  I will pick up some other colors too so that the boys in the class won't be grossed out by pink.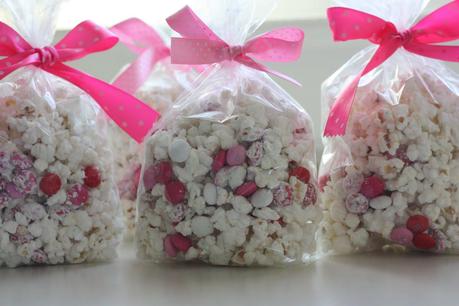 SOURCE I didn't want to have to come up with a bunch of different things to put in the goody bags for my son's class.  I remembered doing a popcorn, white chocolate, and m & m mix in clear bags a few years ago just like the one above.  I think that would be a nice change to the regular goody bags.
The other thing that I thought about was that both of my kids need to bring in Valentine's to exchange.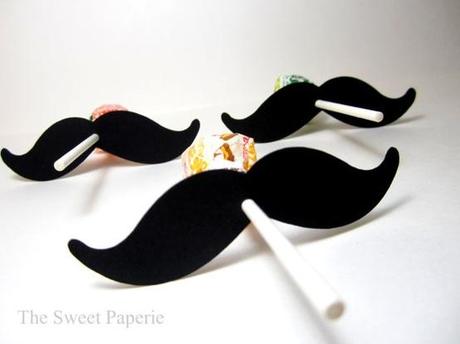 SOURCE I figured since mustaches are still such a big deal, these would be great for boys to give as their Valentine's.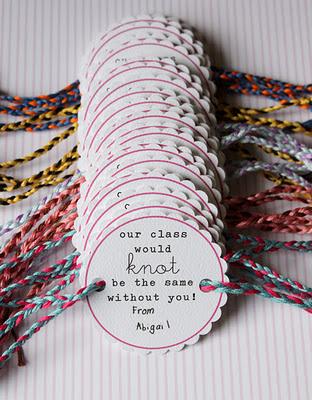 SOURCE These ones are so cute since your child can switch up colors for the girls and boys in his/her class.  This is the one that my daughter has decided on doing for her classmates.  She finished about 8 of them today and wants to finish the rest up this week.  I am so into creating labels for things right now so I am excited to be able to make something similar to this one for her!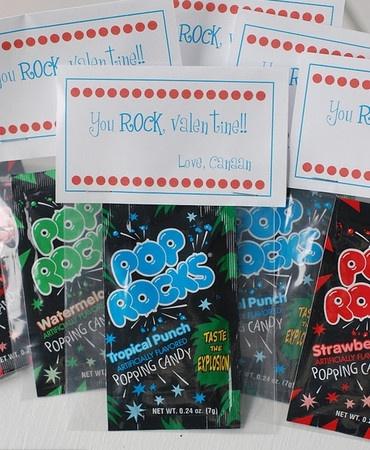 SOURCE Here is another really cool way to give a Valentine to your classmates.  I love me some pop rocks!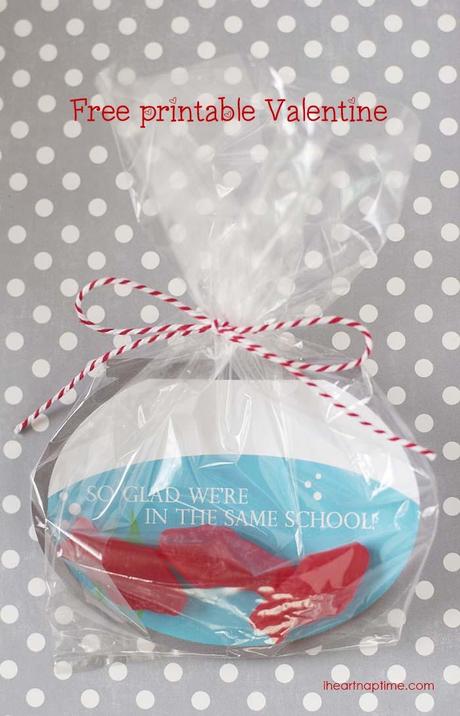 SOURCE   This is by far my favorite one that I found.  I let my son pick which one he wanted to hand out and he chose this one.  You can head over to

I Heart Naptime

and print this one up for free!   I hope you liked some of these fun Valentine inspirations.     On the decorating side of things, we are working on getting the house in order to start some of our much needed projects. We have been putting up shelving in a few closets and reorganizing things.  On our big list of projects, we have decided to do the kids bathroom first and the mudroom second.  I am currently working on several designs boards and a few are for my own home and one for my mum's dining room makeover.  I hope to have them completed in the next few days and share with you in coming posts all of the ideas and items that I found to bring it all together.   Oh oh and, how can I forget, we are taking my parents on their first trip to Ikea in two weeks, so I should have some fun pictures from that trip to share with you.   

If you enjoyed this post and don't want to miss out ;-) click up top there on the right and follow along!

   

For information on my on-line design services

,

please click here

   

For on-site design services {Greater Hampton Roads and Richmond Virginia}, please email

[email protected]

for pricing and availability.


 

Seaside Interiors