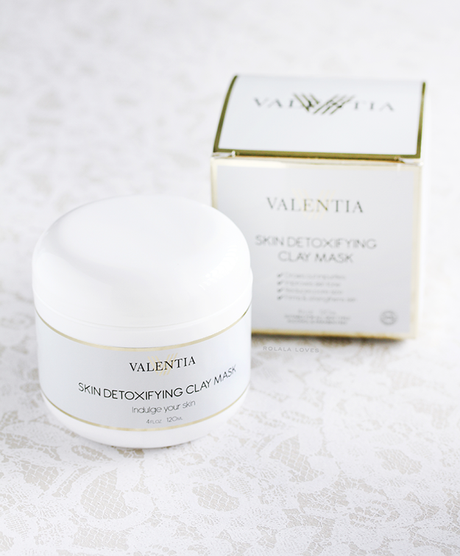 I recently admitted to being a sheet mask addict and while sheet masks are terrific for nourishing and hydrating, they're not so great at deep cleaning and detoxifying which is why I still use wash off masks for that purpose. Valentia reached out and asked if I'd like to try their Skin Detoxifying Clay Mask and since I really liked the Valentia Ultra Plumping Hydration Mask, I took them up on their offer to see if I'd like this one as well.
About the Brand: Valentia, the Roman Goddess of healing, relied on nature's gifts to heal the citizens of Umbria. Valentia used berries, herbs, barks and other natural ingredients. Valentia Skin Care also relies on all natural ingredients for their protective, preventative and corrective powers. Valentia Skin Care products have always been formulated with natural and organic cosmetic ingredients that repair and protect the skin. Their vegan and cruelty-free products are also paraben-free and toxin-free.
Product Claims: Valentia Skin Detoxifying Clay Mask is a natural kaolin clay and botanical based mask that deep cleanses and gently draws out skin impurities and excess dirt and oil to improve skin tone, reduce pore size and firm and strengthen skin to leave it feeling smoother and softer.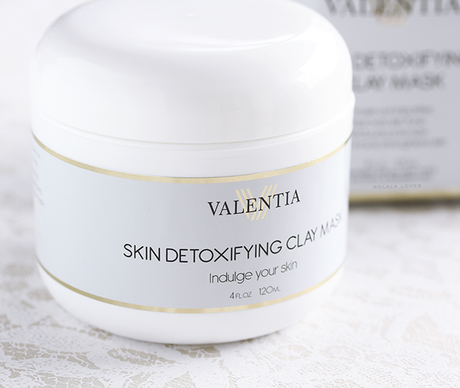 CONTINUE READING ≫
bloglovin'
| instagram |
facebook
|
twitter
| pinterest | google+ | feedly