After a few hours
in Ogunquit
, we continued north to Portland. I was excited but exhausted so we immediately checked into our bed and breakfast, napped, and showered before heading out to experience the port city.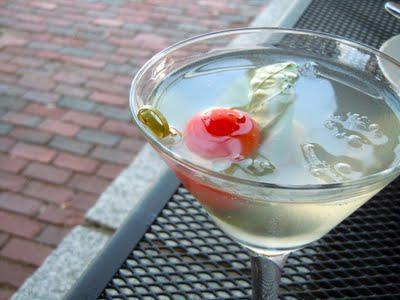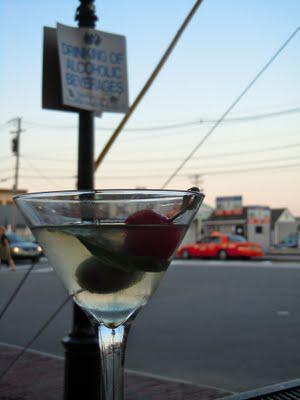 First up, drinks. We were still full from our amazing lobster lunch so a single Garden Fresh Martini al fresco was perfect. Trouble is, we made the mistake of also getting carried away with menu and ordered an appetizer. Stop by
The Farmer's Table
for a drink, nothing else. Trust me on this one.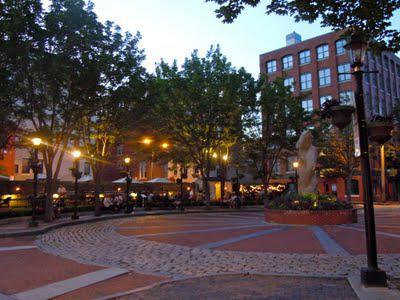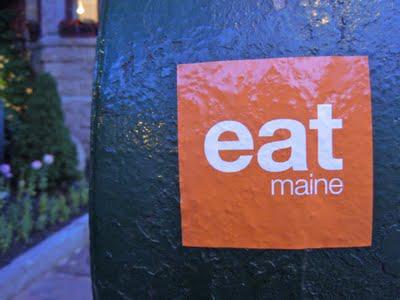 I wish I could say I just seamlessly moved on from the terrible 
amuse-bouche... 
but I didn't. I'd read that Portland was a foodie town. I knew of a few of the best restaurants. As ridiculous as I may have been being, I was disappointed with my spontaneous mistake. Then, I unsuccessfully brought us to a neighborhood favorite that was not only completely booked for the rest of the night, but closed the following day. 
Fore Street
 was my last hope.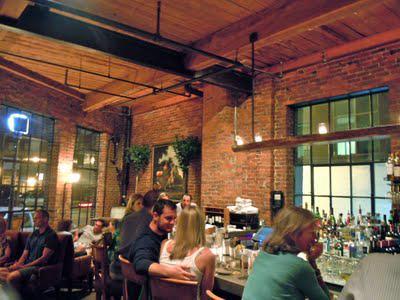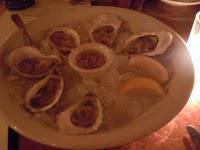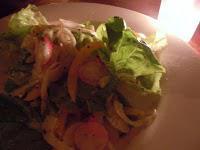 And, oh my gosh, did it deliver, exceeding absolutely every expectation. We enjoyed three varieties of Maine oysters, local greens, fennel and turnips, crusty bread with butter, braised greens from a nearby farm (with bacon, no less), fresh mushrooms prepared in some delicious way, summer squash pasta with pecorino, and bass, all alongside glasses of fantastic wine for me and beer for him.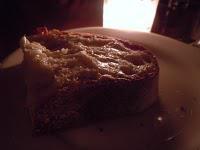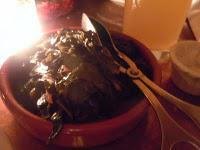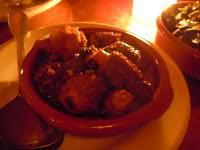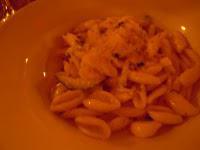 Everything was just so perfect. How it could it not have been? The culinary offering at
Fore Street
literally changes daily "to create menus from the freshest food available, regardless of the season." Why? As they explained. "the objective of all our skill is to reveal the exceptional quality of these Maine foods, and never to mask them with needless complexity of clashing tastes."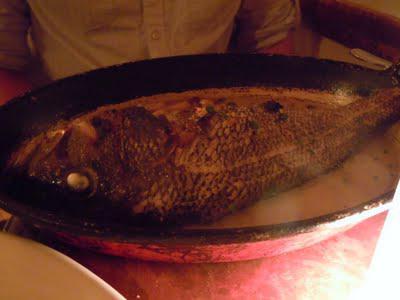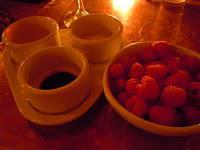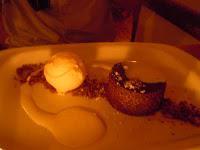 Then, dessert. I ordered fresh raspberries served with a créme fraîche, balsamic glaze, and brown sugar for dipping. He ordered the warm chocolate torte served with salted chocolate nib and buttercream ice cream. I nearly melted with pleasure upon taking a bite of one followed by a bite of the other.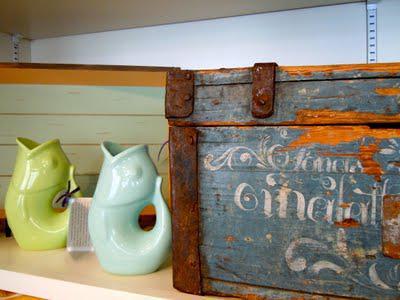 Dinner was a three hour affair and I all but fell asleep on the ride back to
the bed and breakfast
. I've had few nights were I've slept better.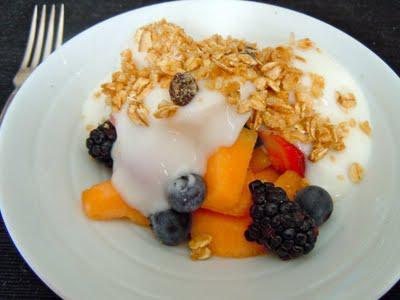 Six hours later, breakfast was served: coffee with cream, homemade yogurt topped with fresh fruit and granola, warm banana bread, an egg-vegetable soufflé and rye toast with local preserves. Paired with pleasant conversation with the other guests, it was a lovely way to start a Sunday.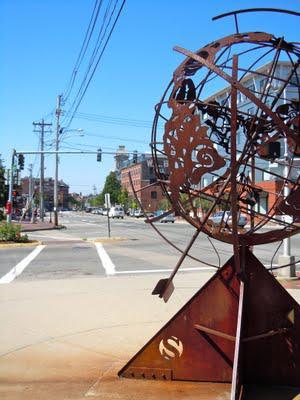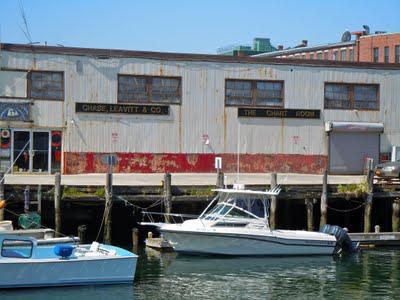 Next up: a stroll along the waterfront while we waited for the Peaks Island ferry.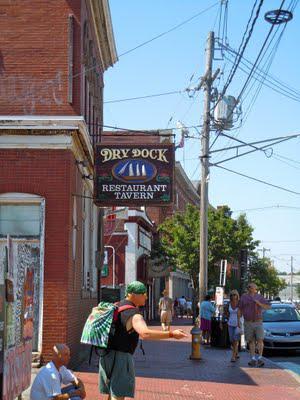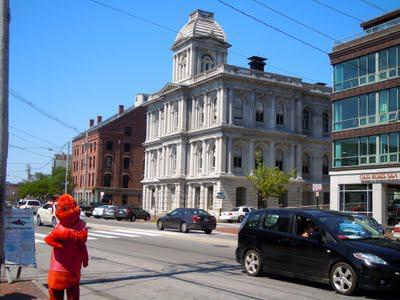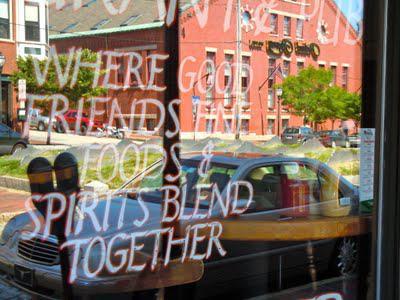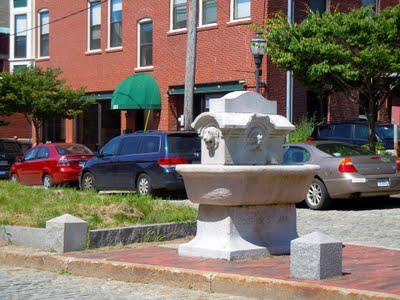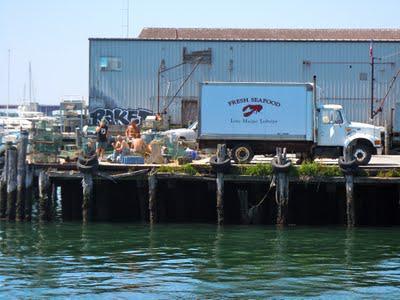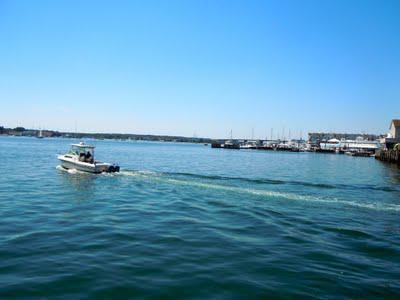 Soon after: the 20 minute ride to Peaks Island with a few beautiful views.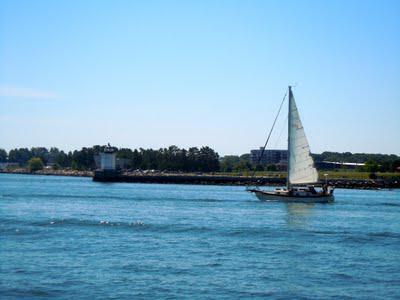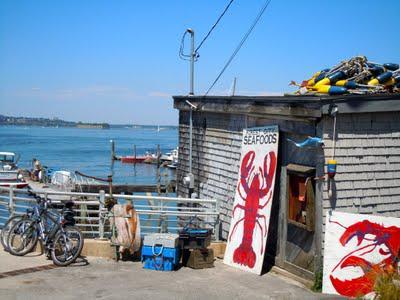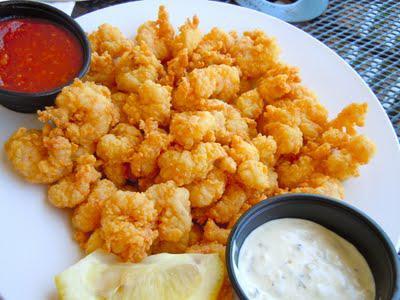 Followed by
an early lunch
on the Peaks Island waterfront featuring: fried shrimp,
two local brews
, and more than just a couple of generous bites of an incredible bread bowl of lobster bisque.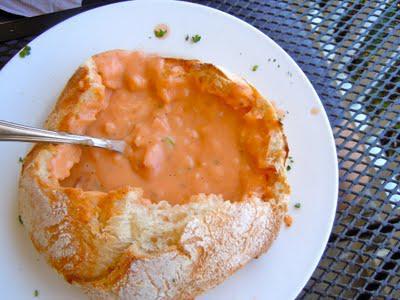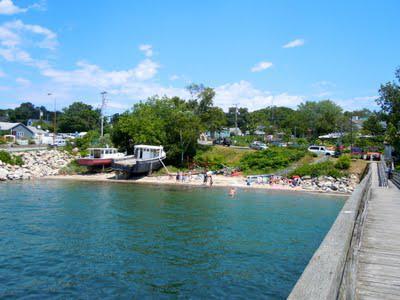 With an hour or so of wandering through the sandy streets for dessert.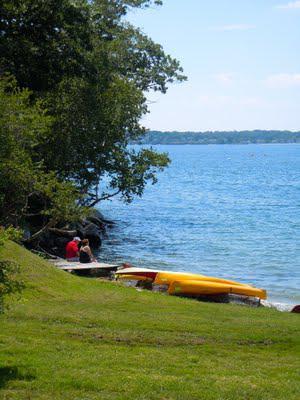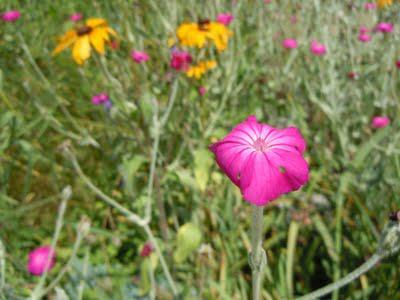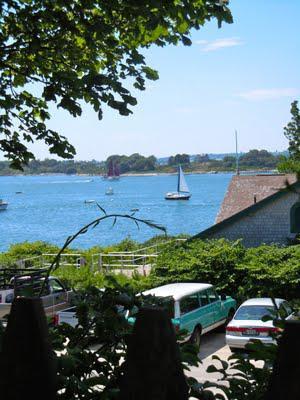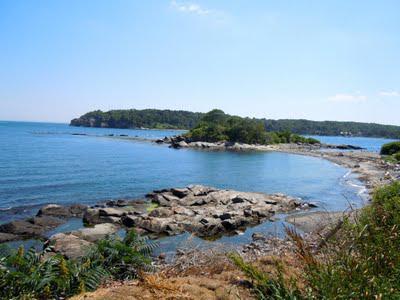 Later on, being that it was about 90 degrees hot,
we rehydrated
with lemonade.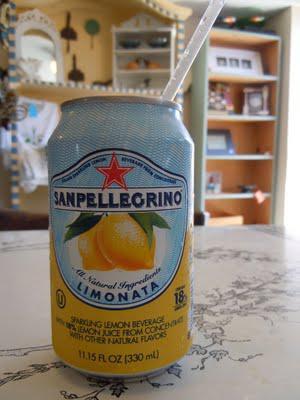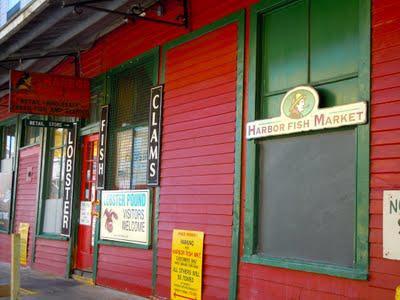 And before we knew it, we were on our way back to Portland again.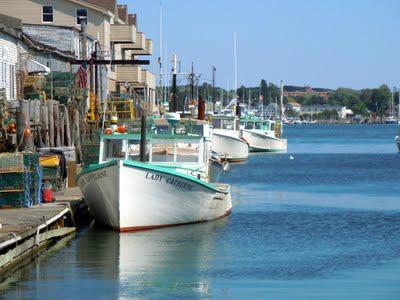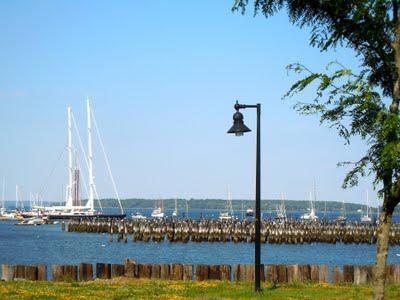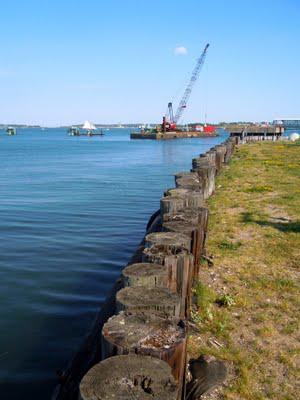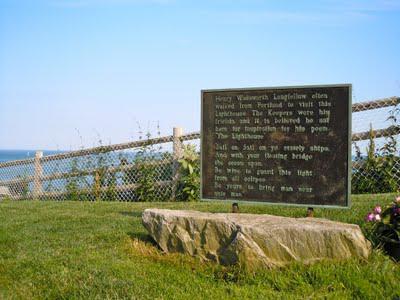 We then drove down to Cape Elizabeth to see the
oldest lighthouse in Maine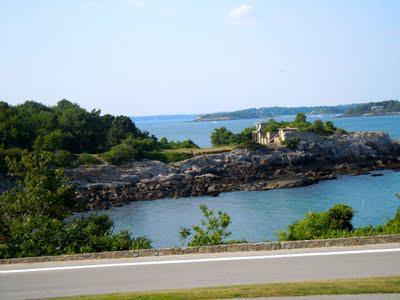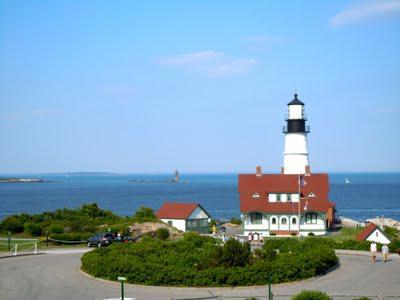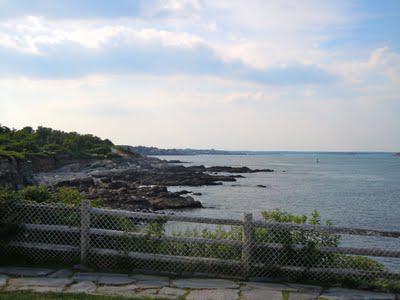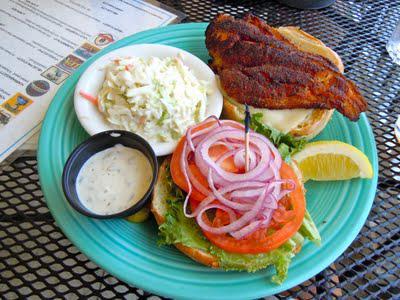 And that was it. The time had come to go home. Such is the nature of weekend getaways to faraway lands, I suppose. It was a long ride with traffic and a haddock sandwich from earlier that day, but it was very much worth it. I look forward to my next visit to the aptly named Vacationland.