19 Days to Go!
13 Days until our first complete dress rehearsal with crowd!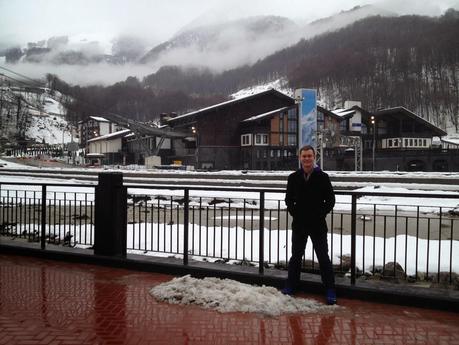 Up in the Mountains
Today was my first day off!
Many of us were exhausted of trying to survive Alder.  Alder is quite different than the luxury of Sochi, which is much like Beverly Hills.  The infrastructure in Adler is primitive, lying amid the decay of the CCCP, having very little internet access, and frankly, with the torment of Russian bureaucratic purgation, we were tired of serving penance.  In other words, we needed the 21st Century to brighten our spirits a bit.
Thankfully we went up the mountain to Rosa Khutor, where the ski events will take place.  It was a slice of heaven.  Beautiful, modern restaurants, and unique shopping.  We needed this!

Before we left, I had to figure out some problems with my coworkers at the Olympic Park in Adler, where everything is still under construction!  There are only a few days left before
the Olympics
begin, and every day the Olympic Park looks completely different as they struggle to complete their construction plans.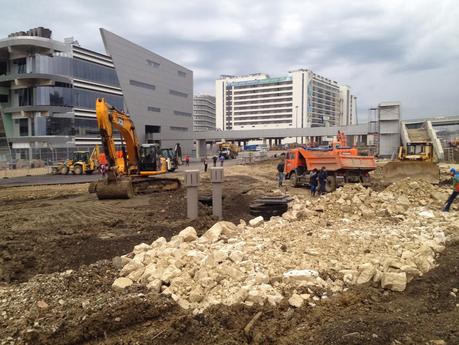 Construction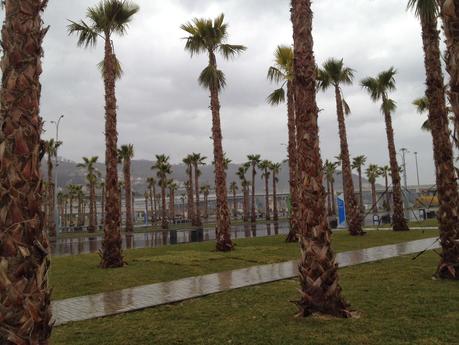 Olympic Park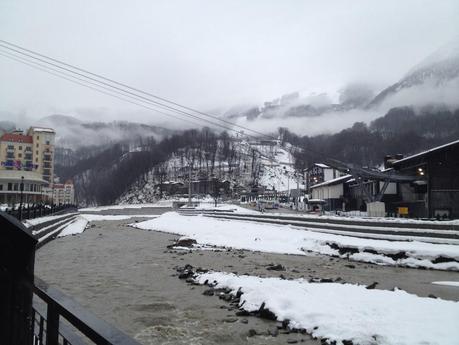 Rosa Khutor
The best part of the day was the modern restaurants.  Thankfully, my interpreter, a Volga German from Canada, was with us to translate the menu.  I was so anxious to have something other than porridge, pickled beets, and over-processed meat in tube form.  I had a margarita pizza, a German beer, and on the way home bought some snacks for the first time!
I was so happy!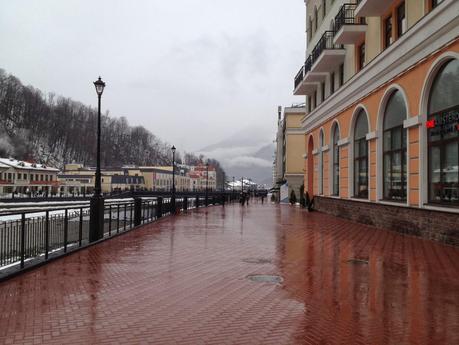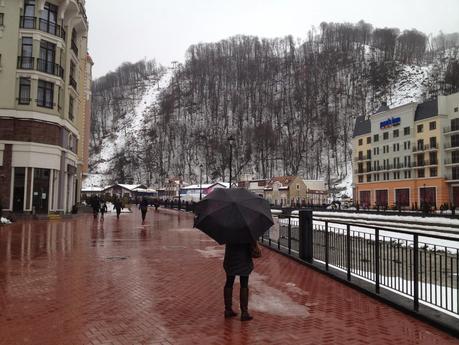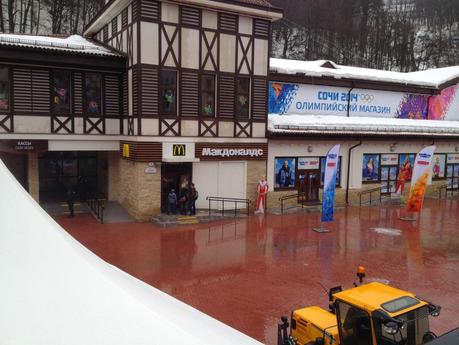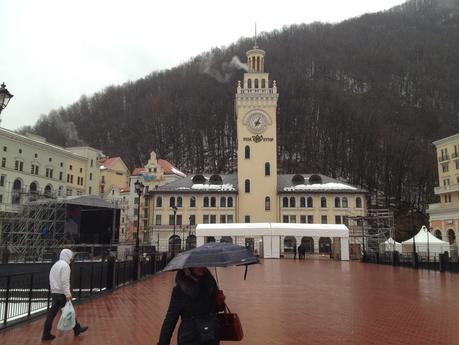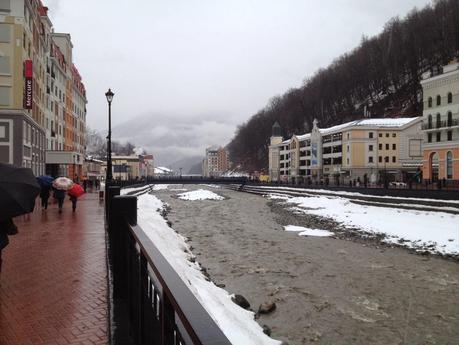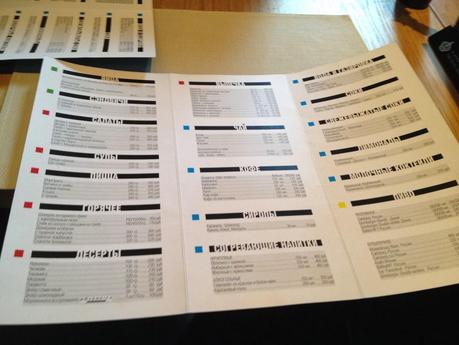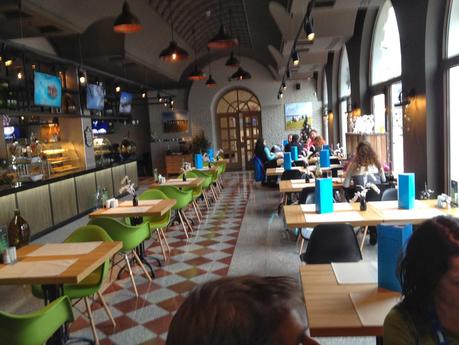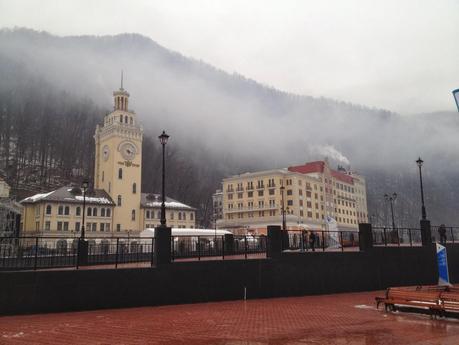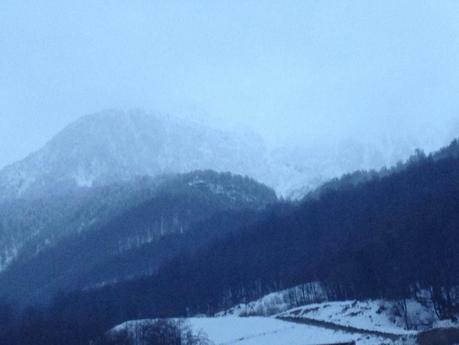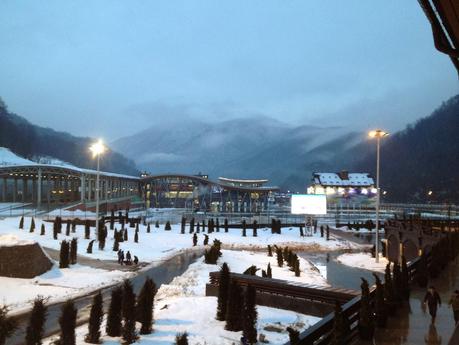 The mountains are beautiful, but tomorrow I have a lot of work to do!  I have a meeting with the president of the Organizing Committee, and lot of important decisions will be made tomorrow regarding the ceremony, so I am excited for details to begin to be finalized.  As the ceremony approaches, I will also post a countdown of the largest Olympic Ceremonies of all time.  If you are similarly interested, or have never watched the Opening Ceremonies, you will be able to take some time to learn about the ceremonies of the past, so you will have some perspective when we shatter your expectations on February 7 here in Sochi!...hopefully, fingers-crossed!