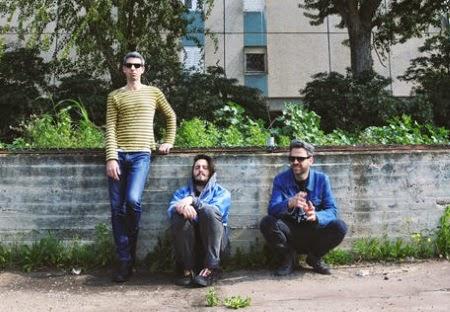 Tel Aviv based psychedelic shoegaze trio Vaadat Charigim are sharing another track from their forthcoming full-length Sinking As A Stone. Hashiamum Shokea is a dreamy song about the neverending political tensions in Israel. Think a mix of The Jesus and Mary Chain and Tame Impala.
Live dates:
05/09 Austin Psych Fest, Austin, TX
05/13 Echo, Los Angeles, CA
05/14 Constellation Room, Santa Ana, CA
05/15 Bottom of the Hill, San Francisco, CA
05/18 Bunk Bar, Portland, OR
05/20 Barboza, Seattle, WA
05/22 Baby's All Right, Brooklyn, NY
HCTF review of Sinking As A Stone.