This is the first end of August in the last 10 years (aside from one summer I was on maternity leave)  that I am not preparing to return to school. I'm not creating my forms, planning out my scope and sequence for classroom lessons, or setting up my office. If you're a regular to my blog, you know that about 7 months ago, I shared that I had resigned to stay home with my daughter.
Instead, I'm planning activities for my daughter and finding ways for myself to work and learn from home.
But, I did want to share a mindfulness lesson I taught last year to grades 4-6. I specifically want to share this lesson because I have taught mindfulness before, but this time I focused on hands-on experiences for the students. I didn't just want to teach mindfulness and give them an opportunity to try one skill; I wanted them to be able to actually do it.
When planning this out for my older students, I had done some reading about school counselors using centers during their classroom lessons. I didn't know if I could pull it off in the short time I had, but I decided to give it a try!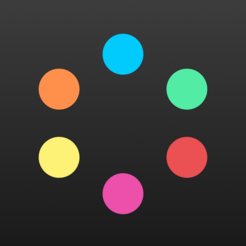 I brought a bag full of items that I placed in different areas of the classroom. As I walked to each area, I put down a piece of paper with instructions for that center and briefly described what it was. I put students in 7 groups (very small on purpose), and then directed them to their first station. As time allowed, each group rotated through each station after approximately 3 minutes (sometimes shorter depending on lots of things). We finished by coming back to our seats and I had each student fill out an "exit slip" to rate which station was their favorite and why (great data for me and their teachers!).
Now, here come my positives and negatives about this set up.
Positives:
Fast-paced for students with short attention spans. They tried something new every few minutes. Great way to combat boredom!
Students were able to actually do each mindfulness skill. They got to bend their body into happy baby pose and find a mantra that helped them feel good inside.
In most classrooms, the stations created such a positive buzz! Students were excited to be up and moving around!
This was an excellent way to model for classroom teachers how to have students try mindfulness (and see how natural it can be).
Having the tools used in the classroom back in my office was a great tie-in to the lesson. Students would see the breathing ball or glitter bottle and remember the lesson! I also had students request more mandalas to color in their classroom.
There was enough variety that most students were able to find a mindfulness skill that worked best for them.
Negatives:
Be prepared to run non-stop from station to station! This is not an "oh, I have them set up and they can do it independently" kind of thing. It is hands on, constant redirection, modeling, explaining over and over again, and then modeling again. Keep in mind that students' knowledge base and comfort level with mindfulness will be all over the map, so they will need your encouragement! (Tip: If you're being observed by an administrator, don't pick this lesson to showcase your superb teaching abilities. It might look like a total cluster to an outside person, even if there's a method to your madness!)
Time. Each of these stations could have been at least a 10 minute exercise, so sometimes students felt rushed through when they only had 2 or 3 minutes.
I felt like I needed 5 of me to be at each station to help model and talk students through the instructions. My constant close proximity around the classroom had to suffice.
Some students just won't participate in a positive way. They might think it's "babyish" or "stupid." You've got to be okay with this kind of feedback. And don't let it deter you.
Here is my Google presentation that I printed to use as instructions in each station.
*Note: I decided not to use the bubble wrap or pinwheel as stations just for planning purposes.
If you have ever tried stations/centers in your classroom lessons, let me know in the comments! 🙂
Advertisements