Allergies in Tennessee can be killer! Stuffy nose, cough, watery eyes, and not to mention the constant sneezing. It's enough to make a girl want to stay inside all day.
I knew there had to be a better solution than over the counter or prescription allergy medications which can have such side effects as: drowsiness, dizziness, constipation, upset stomach, blurry vision, and dry mouth/nose and throat.
When I started using this combination of essential oils my whole world changed.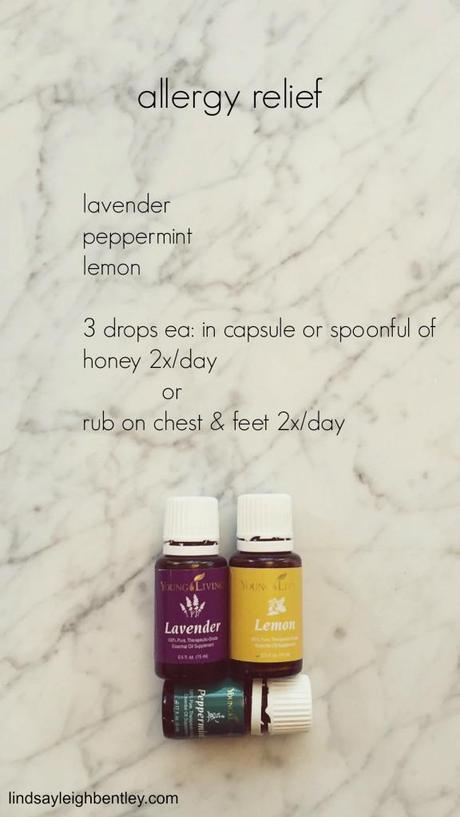 Lavender- anti-histamine. anti-inflammatory. Lavender can also help to reduce stress caused by an allergy attack.
Lemon- boosts immunity. combats excess mucus.
Peppermint- helps to reduce inflammation, analgesic (pain relief) properties. Has been used for centuries to relieve nasal congestion.
Put 3 drops of each in an empty vegetable capsule (you can buy them through Young Living or at health food stores) and take one capsule in the morning and one at night. If you don't have any empty capsules, mix the same amount of essential oils with some local honey and take orally or mix with coconut oil and rub it on your chest and back.
**click here to purchase these oils at wholesale price**
created for live. well. be well. by Deanna Wantz - member 1455796
live well. be well.