Exhausted from the southern storms that howl around Cape Horn, we drift into the fjords and exhale, let go of railings and relax the frowns off our faces. We've made it, we congratulate ourselves.
In the distance drifts a sailboat in the orange glow of the morning. We whisper envious appreciations and imagine ourselves rich and retired and on that ship, in the arms of someone who truly loves us.
The crew goes for a saunter and comes back exited. The enormous yacht that's tied up next to us – which we assumed from afar was some research or government vessel – is none other than the famous Octopus, owned by Microsoft foreman Paul Allen. Didn't he loose a helicopter last year? Or was it last week? We notice damage at the bow, secretly fantasize about being chief engineer on board Paul Allen's Octopus.
In the pastel distance are high peaks, still covered with snow. Ahead is the town, and boats of all sized bob in the marina. Last year I thought of moving here, far away from everywhere, with Antarctica just south to escape to. A few weeks later, on the Amazon river, I met Draga and came home for the first time in decades.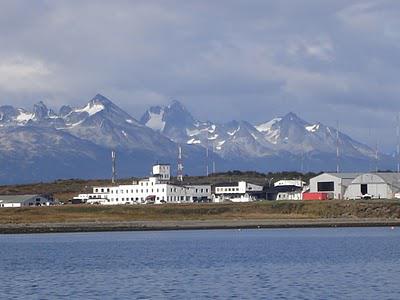 Ushuaia, Argentina - the southern most city in the world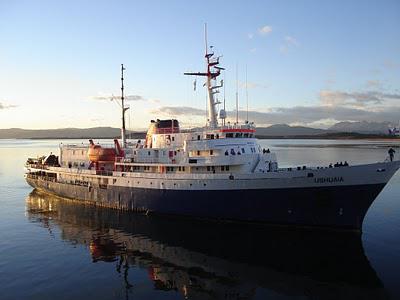 The Ushuaiah pulling into port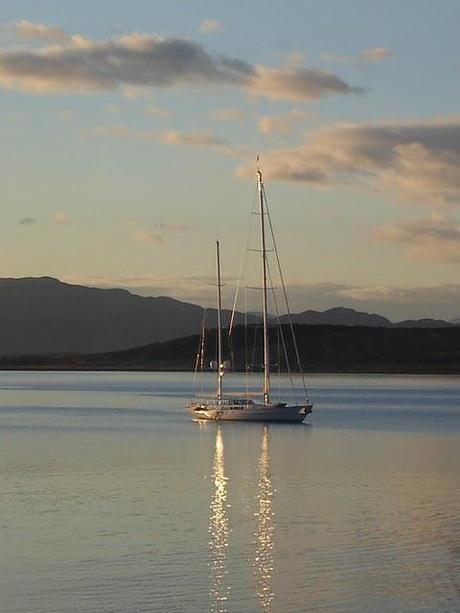 Please retire me - sailboat at sunrise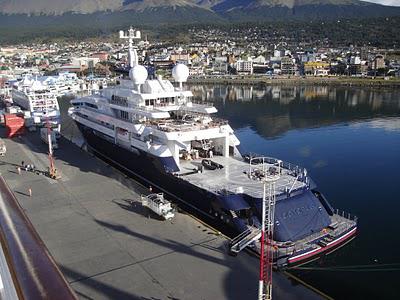 Paul Allen's Octopus in Ushuaia, Argentina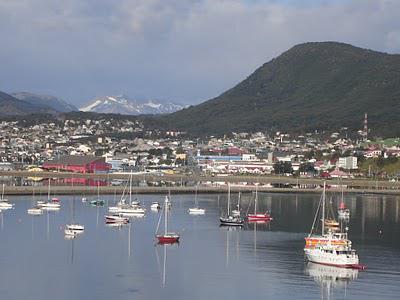 Ushuaia, Argentina - the southern most city in the world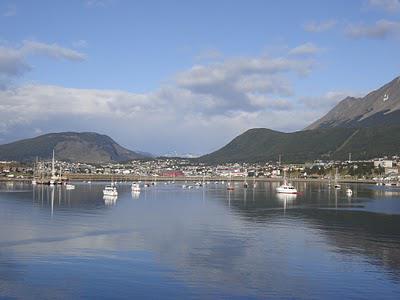 Ushuaia, Argentina - the southern most city in the world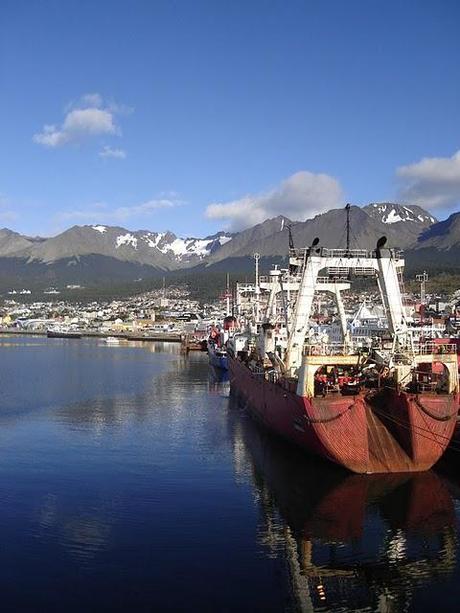 Fisherfleet of Ushuaia, Argentina