We're gliding into town through what's said to be the largest natural harbor in the world. Since Menorca is also a tiny island, I'm forced to conclude that half of it consists of harbor. But what a sight for sore eyes; I feel home at once. Tiny European houses built smack on the shore, which is doable because there are no tides here. The Med feels like a big lake to sailors; no tides, no swell to speak of. But if Al Gore is right and the water level will rise by two meters, we're in for a dip here in Europe. Unless of course they build some kind of dam across the Gibraltar Straight, with locks like they have in the Panama Canal. And do the same with the Suez Canal. They would have to install a bunch of pumps too, I guess, because then the Med won't drain naturally into the Atlantic. It'll take some thinking but hey, they can always come and learn from the Dutch because the Netherlands has been below sea level for centuries. We had the Southern Sea that's now the Ijsel Lake. Who said it couldn't be done?
And while we wait to see if Al Gore is right, we can enjoy cute ports such as that of Mahon, the capital of Menorca, which is an island in the Balearic group that also contains Ibiza and Mallorca. These islands have been inhabited since the Neolithic era. There are remnants aplenty; boulders turned upright defying time and leaving the onlookers guessing at the why of them. Then there are traces of the Romans and pretty much every invading force since. We pass buildings on little islets that are unmistakably Napoleonic, but quickly the coast is dappled with splendid waterfront villas, all with private beaches and docks and boat houses. Downtown, where we end up, a boulevard filled with restaurants and bars curves along the water's edge. Yachts of all sizes are tied up in rows, and there's even a blue fisher boat from Barendrecht, a Dutch city close to where I was born.
Menorca
's claim to fame is the invention of
salsa mahonesa
, known in the rest of the world as
mayonnaise
.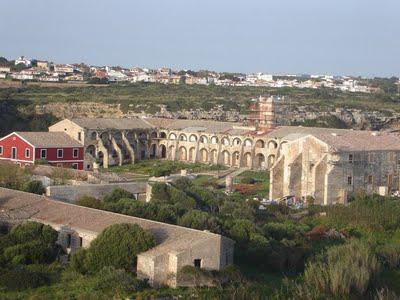 A bastion from the Napoleonic era in the harbor of Mahon, Menorca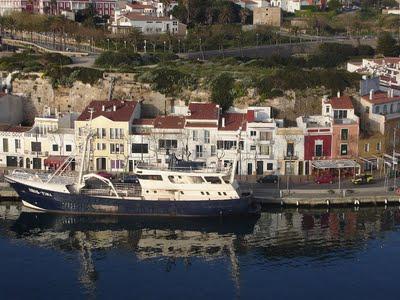 The Barendrecht, making Mahon, Menorca look like a toy town.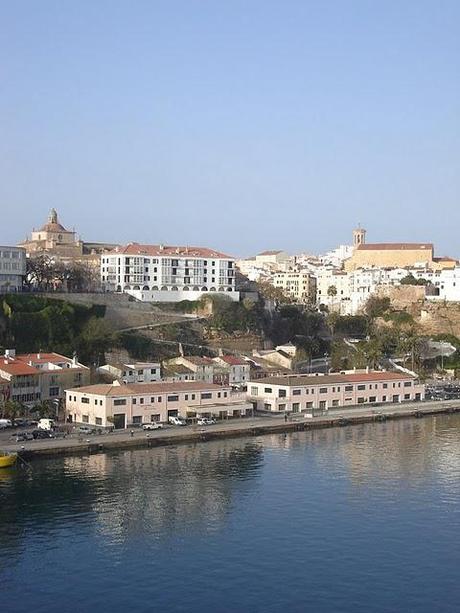 Down town Mahon, Menorca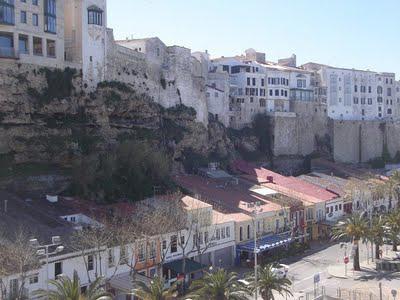 The boulevard of Mahon, Menorca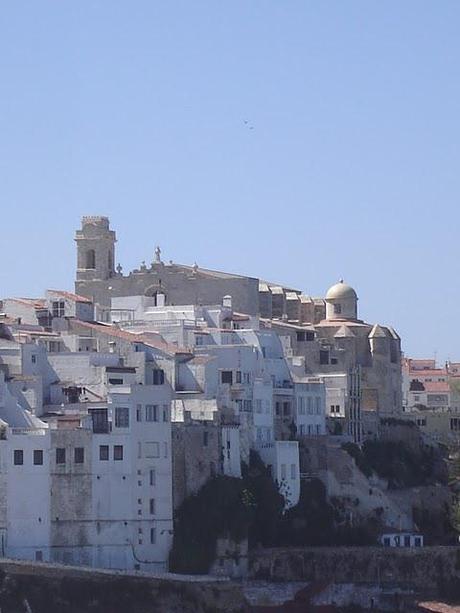 Saint Francesc Cathedral, Mahon, Menorca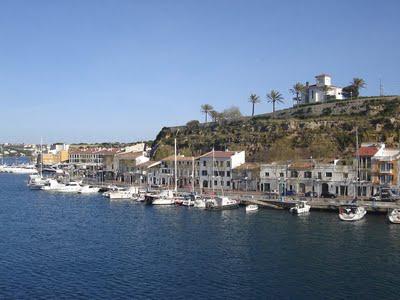 Waterfront of Mahon, Menorca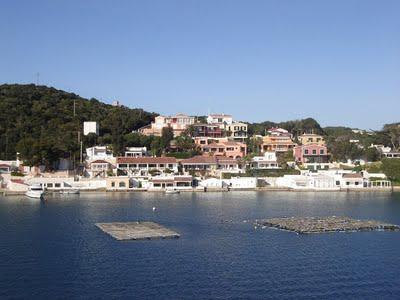 Villas in the harbor of Mahon, Menorca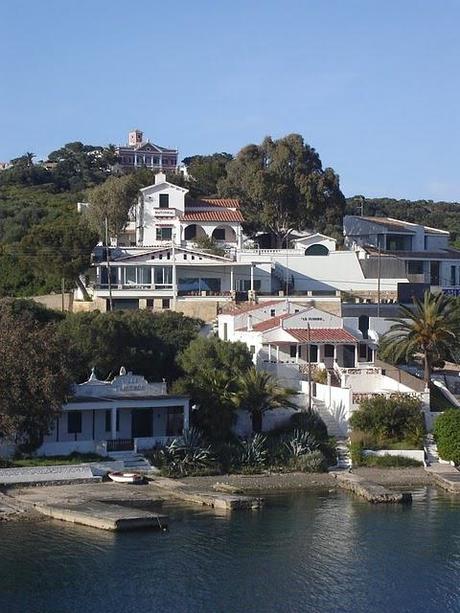 Villas in the harbor of Mahon, Menorca