Usher Won't Be Writing A Check For Million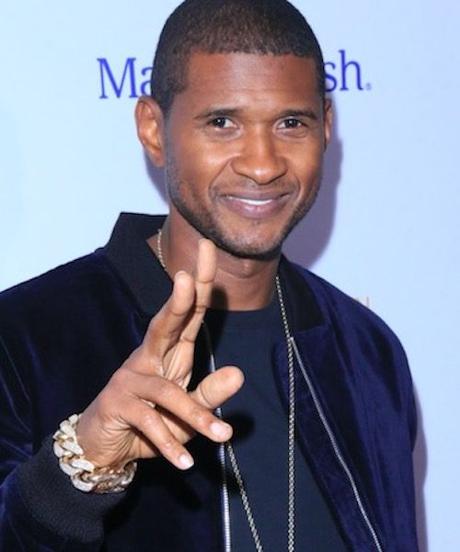 Usher has allegedly given the herp to multiple sexual partners, as evidenced by several accusations that have been brought against him from both women and men. The biggest Valtrex bill that Usher received was one for 20 million from a Laura Helm in Georgia. Unfortunately for Laura's bank account, those rumors that she was going to drop the suit have now become fact. TMZ reports that Laura's attorney filed for a dismissal, and Laura is no longer accusing Usher of casting her in his allegedly true-life version of It Follows.
Ms. Helm's case received a major blow, so to speak, when Usher's legal team acquired a recording of her telling someone on the phone two days before her suit was filed that she and Usher had used condoms. This would contradict her claiming they didn't use protection in her suit. Ugh, Usher gets off scott-free!
Laura's original attorney jumped ship, so this was her second lawyer dismissing it. Usher might not want to celebrate by going out and infecting someone else with the herp (allegedly!) just yet.
It is, however, dismissed without prejudice, "with intent to refile." It's unclear why her lawyer made the move to dismiss.
Hmmm, is the former "Jane Doe" (that's the name her suit was originally filed under) down but not out? Will the recording of a telephone call she made ONE day before the suit was filed admitting she'd been mistaken surface? And she realized that they HAD used condoms but she mistook them for something else (a surgical glove or a deflated balloon animal if it was a wacky-colored rubber)?
Or did Usher call her up and go "Look, your lawsuit's not going to fly. I can't even get you that sort of Bieber-level money, anyways. The Michael Jackson's spiritual successor thing doesn't really work for me anymore since Chris Brown took it and ruined it by smashing Rihanna's head into the car window. So funds are limited. Howabout $500,000 and a gently used Cadillac Escalade? Deal?"
Pic: WENN
Source: Usher Won't Be Writing A Check For Million
3 total views, 3 views today