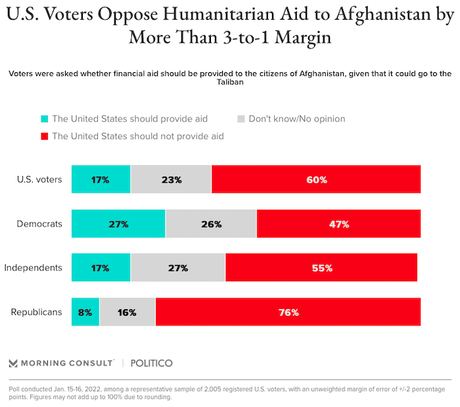 The chart above is from the
Politico / Morning Consult Poll
-- done on January 15th and 16th of a nationwide sample of 2,005 registered voters, with a 2 point margin of error.
It has been reported that Afghanistan is in serious trouble, and millions of Afghans may starve if help is not given by other countries. 
But American voters are not in a mood to help. About 60% say no more aid should be given to the Taliban government of that country.