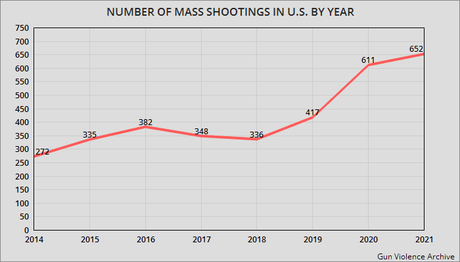 The chart above, using figures from the
Gun Violence Archive
, shows the number of mass shootings in the United States between 2014 and 2021. Note that the U.S. has had 652 mass shootings this year. That's a record -- 41 more than last year (which was also a record number). And this year still has another 30 days to go. The new record will undoubtably climb even higher.
So far, there have been 41,080 deaths from gun violence this year.
There have been 28 school shootings this year. The most recent was at Oxford High School in Michigan just a couple of days ago.