DARPA has invested $100,000 on a tech company called Logos Technologies, to develop this silent hybrid bike. According to Popular Science, the bike will get powered by a hybrid electric/fuel drone engine that can be recharged by using JP 8 (a military jet fuel), diesel, and other fuels. It will also sport the body of RedShift MX off-road all-electric bike.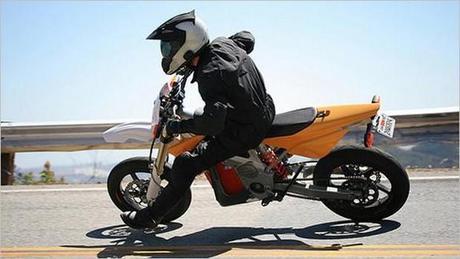 RedShift MX
Read Also: Henrik Fisker's New Motorbike is Badass
The development of the DARPA's silent-hybrid bike prototype is set to begin in the next three months.
[Via: A Silent, Hybrid Motorcycle For The U.S. Military - Popular Science ]
(All images, trademarks shown on this post are the property of their respective owners)
Follow @nrjperera - Roshan Jerad Perera