Yet I'm sure Thompson was receiving combat pay for this deployment.
And yet: "The Department of State warns U.S. citizens against travel to Afghanistan because of continued instability and threats by terrorist organizations against U.S. citizens."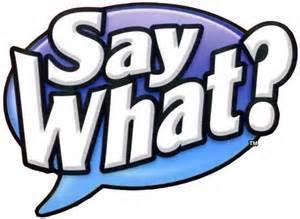 From Fox News: The 28-year-old Green Beret who was killed by a roadside bomb in Afghanistan earlier this week was involved in a "non-combat" mission — although such missions can lead to "combat situations," a top U.S. military official told reporters on Thursday, reiterating that Americans were playing "advise and assist" roles in the volatile Helmand province.
Army Staff Sgt. Matthew Thompson died Tuesday outside a base in Lashkar Gah, the provincial capital of southern Helmand. Days earlier, the U.S. had sent more than 100 additional troops to the area, although Thompson was not one of them.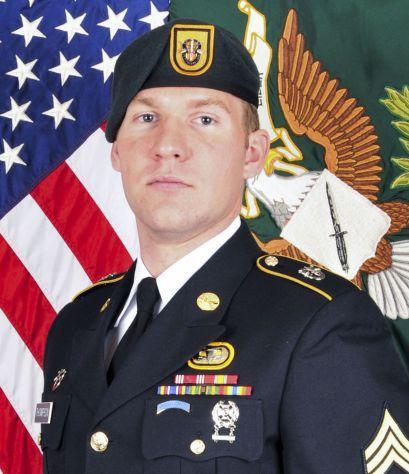 Army Staff Sgt. Matthew Thompson
Still, Brig. Gen. Charles Cleveland told reporters, "we don't believe that the situation is as dire as perhaps is portrayed in the press." He says the city is "secure right now." 
There are nearly 700 U.S. troops in the volatile Helmand province, which appears to be at increasing risk of falling to the Taliban. Afghan officials say the insurgents effectively control around 80 percent of the province.
The U.S. military said the Green Beret was "conducting train, advise, assist activities with Afghan counterparts under NATO authorities." Another U.S. service member was wounded in the attack, along with six Afghan soldiers on a foot patrol outside their base. A top U.S. military spokesman said Thursday the wounded American was in stable condition.
Thompson's family lives in the Milwaukee suburb of Brookfield where he graduated from high school in 2006. He and his wife, Rachel, lived in Washington.
Rachel Thompson told WTMJ-TV she and her husband met at Concordia University in Irvine, California and married five years ago. "I was crying because I was nervous. I hadn't been sleeping because I was anxious. I knew that where he was at was dangerous, that what they were doing was different. I didn't know what was going on. I was afraid and he would just listen and tell me he loved me and it was going to be OK."
In July, President Obama authorized 8,400 troops to stay in Afghanistan when he leaves office, down from the nearly 10,000 service members there now. Until July, the plan was to reduce U.S. forces down to roughly 5,500 by early 2017.
The administration previously had hoped to reduce the U.S. troop presence in Afghanistan to just 1,000 to protect the U.S. Embassy in Kabul.
In December 2009, President Obama authorized 30,000 troops to Afghanistan in a surge following a recommendation from his generals. 
DCG