Dr. Eowyn:
America's all-volunteer military accounts for less than 0.5% of the total population, and is so different from the civilian population that it has become a separate warrior class. This carries all sorts of implications, none of which is good, and does not bode well for our country.

Originally posted on Consortium of Defense Analysts: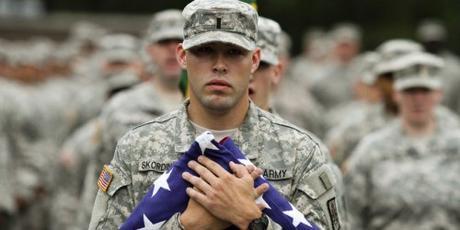 It is unhealthy for a country to have its military be very different from the civilian population, especially in political beliefs and values. But that is increasingly the case in the U.S.
Below is a lengthy excerpt from David Zucchino and David S. Cloud's "Special Report: U.S. Military and Civilians Are Increasingly Divided," in Los Angeles Times, May 24, 2015:
Multi-generational military families like the Graveses form the heart of the all-volunteer Army, which increasingly is drawing its ranks from the relatively small pool of Americans with historic family, cultural or geographic connections to military service.
While the U.S. waged a war in Vietnam 50 years ago with 2.7 million men conscripted from every segment of society, less than one-half of 1% of the U.S. population is in the armed services today — the lowest rate since World War II. America's recent wars are authorized by a U.S…
View original 340 more words