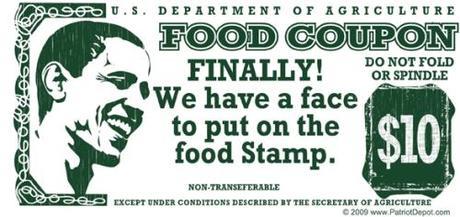 Winter doesn't officially begin until December 21, but already U.S. food banks that feed 50 million Americans, are sounding the alarm that their pantry is bare.
Lisa Baertlein reports for Reuters, Nov. 21, 2012, that weakened by the worst U.S. drought in more than half a century and swamped by demand for food assistance, America's food banks are raising the alarm as the holiday season gets into full swing.
This summer's crop-damaging weather in the U.S. farm belt has driven up costs for everything from grain to beef. That means higher prices at the grocery store, but it also means the U.S. government has less need to buy key staples like meat, peanut butter, rice and canned fruits and vegetables to support agricultural prices and remove surpluses.
Government commodity purchases through The Emergency Food Assistance Program (TEFAP) fell by more than half to $352.5 million for the fiscal year ended September 30, from $723.7 million three years earlier, according to the U.S. Department of Agriculture (USDA). Most of the products from those government purchases are sent to U.S. food banks, which then distribute them to food pantries, soup kitchens and emergency shelters that are a lifeline for low-income families, senior citizens and people with disabilities.
"People have been coping with economic distress for a really, really, really long time … After several years of tapping all the resources we have, we're starting to see that we're coming up short," said Carrie Calvert, director of tax and commodity policy at Feeding America, the nation's largest hunger relief organization.
Executives at major food banks across the United States worry they will not be able to keep pace with demand, which they don't expect to ease until more Americans find better paying jobs. In a sign of how stressed the budgets of many Americans are, a record 47.1 million people used food stamps in August 2012, up from 45.8 million the year earlier.
With such pressures at work, on-hand supplies at the Los Angeles Regional Food Bank have fallen from a peak of about 3.3 weeks in 2010 to less than two weeks – the lowest in recent history, according to its president and CEO, Michael Flood.
Tightening food supplies last summer forced the food bank to start a waiting list because it does not have enough inventory to expand beyond the 640 agencies it already supplies with food. There are now 565 nonprofits on the waiting list, Flood said.
Government commodities once made up 28% of the food flowing through the Feeding America network, which includes about 90% of U.S. food banks and provides food for about 37 million people during the year. This year those commodities account for 17%, Feeding America said.
The Second Harvest Food Bank of Northwest North Carolina has seen its monthly supplies of TEFAP products plummet by roughly two-thirds to about 170,000 pounds from 500,000 pounds. At the same time, state budget cuts have slashed its annual funding by about half to $500,000, Executive Director Clyde Fitzgerald said.
Barbara Prather, executive director of the Northeast Iowa Food Bank, also is buying more food after government commodity donations fell by 50% to 700,000 pounds in the fiscal year ended June 30.
The picture is similar elsewhere.
At the Greater Chicago Food Depository, food purchases have more than doubled in recent years to account for 27% of overall supply, a spokesman said.
That strain shows up in the size and quality of food packages that nonprofits give to people who need to supplement food stamp benefits or whose meager incomes are a bit too high to qualify for food stamps or other government assistance.
Last week, women with young children, single men dressed in combat fatigues and senior citizens – some in wheel chairs – gathered at Monrovia, California's Foothill Unity Center to pick up rations, including staples like eggs, salad, milk and bread.
"We used to give more in those shopping carts," said Betty McWilliams, the executive director of the Los Angeles-area center. For example, carts now have six or seven cans of food rather than nine, she said. Thus far the center, which is supplied by the Los Angeles Regional Food Bank, has not had to turn anyone away.
Rochelle Fisher, 52, was grateful for what was available and credited the center's free food and healthcare services for getting her back on her feet. "If they wouldn't have been there for me, I would have been starving to death," said Fisher, who just got a job at a homeless shelter where she used to stay.
Donors such as Wal-Mart Stores Inc and Kroger Co say they have increased both cash and food donations.
Meanwhile, food prices are forecast to move even higher, making it harder for people with limited means to stretch their money.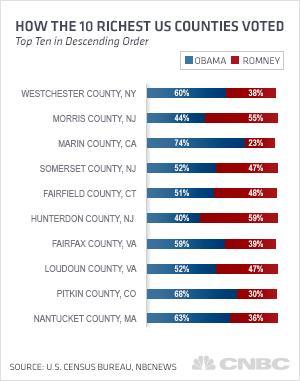 I have an idea!
Warren Buffet, Hollywood multimillionaires and the residents of 8 of America's 10 wealthiest counties who had voted to reelect Obama should band together to donate their excess wealth to America's food banks!
~Eowyn