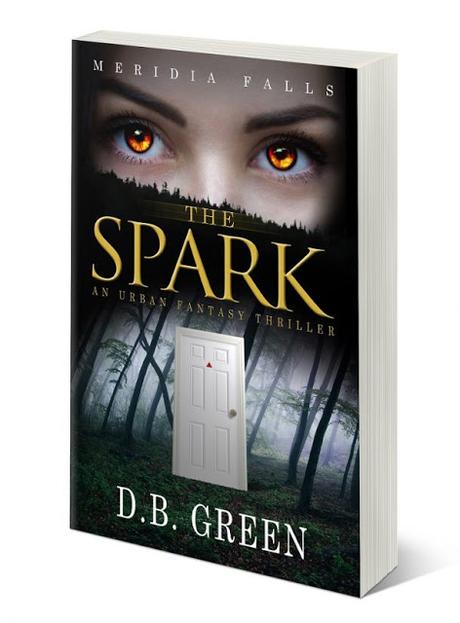 The Spark: A Meridia Falls Fantasy Thriller by D.B. Green (Book 1)
Join Logan Collins, as he takes his first steps into a world of magic, meets the girl of his dreams – and uncovers the mysteries entwined around his life, and his soul…
"10 years ago, I watched as my sister was dragged through a mysterious white door that stood alone in a forest. My mom, stepdad, and an army of shrinks tried to convince me it was my dad that had taken Cassie. They told me he'd taken us hiking in the forest, intending to kidnap us both. That he dragged Cassie, kicking and screaming, into the trunk of his white car. That I got away and my mind invented the whole stupid door business to cope. Eventually, I believed them.
My dad is on death row, where he belongs.
My sister?
I never saw her again.
Now, I want to forget and start over. No one knows me in Meridia Falls. It's time for a new beginning, a new horizon - and a new Logan Collins..."
Grab the book for free:
http://viewbook.at/The-Spark
Watch THE SPARK trailer:
https://youtu.be/px8-0ghQChU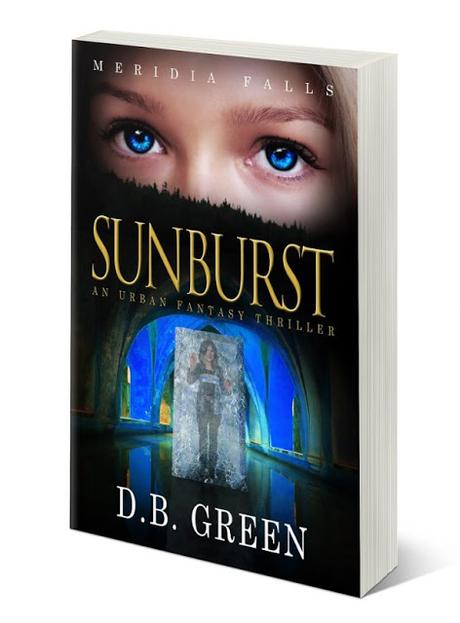 Sunburst: A Meridia Falls Fantasy Thriller by D.B. Green (Book 2) Join Logan and his friends as they journey across the threshold where they discover secrets that put all their lives in danger. Time will never feel the same again… "I moved to Meridia Falls to start a new life. To forget my past and become someone new. I thought things would be normal here. That I could move on from witnessing my father kidnapping my sister. That I could forget what endless shrinks had finally convinced me was a coping hallucination - a strange white door, alone in the forest, that I watched my sister be dragged through. That I could finally stop hearing her screams… I should have known that wouldn't be possible. Because, before me, in the forest, stands a white door. The same strange white door. And I'm about to walk through it…" Grab the book: http://viewBook.at/Sunburst-MF2 Watch the SUNBURST trailer: https://youtu.be/1qfQVR_SY_4

Enchanters: A Meridia Falls Fantasy Thriller by D.B. Green (Book 3) When all is lost, a ghost of hope shows the way… "I thought that losing my sister was the worst thing that could ever happen to me. That having my father on death row for her kidnapping and suspected murder was the most pain I'd have to endure. I was wrong. Now, I've lost everything. But this time - there may be a chance to get it back. To fix things. To save at least one person I love. Because, it turns out, that team of shrinks was wrong. I didn't hallucinate my sister being dragged through a strange white door to avoid facing the reality of what my father did. I didn't imagine every strange thing that happened after. I'm not crazy. I'm an Enchanter. And I'm not the only one. Now, my friends and I will have to team up with other Enchanters to try and save the only person left that matters to me - and maybe start putting my life back together." Grab the book: http://getBook.at/Enchanters-EB Watch the ENCHANTERS trailer: https://youtu.be/velKnW4Z07Q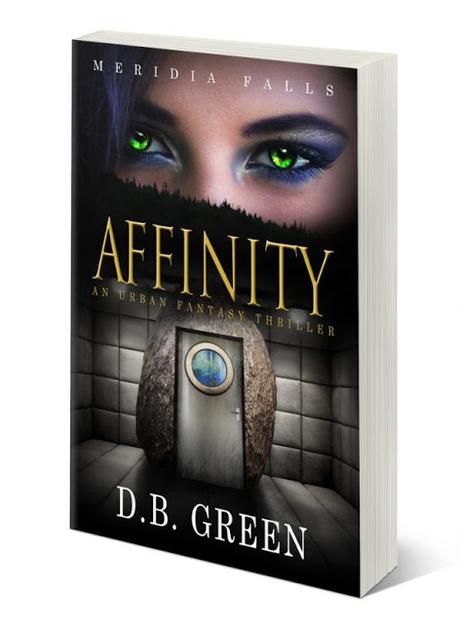 Affinity: A Meridia Falls Fantasy Thriller by D.B. Green (Book 4) There's nowhere to turn, nowhere to hide... "My dad is innocent. After all those years of thinking he kidnapped my sister, I find out the truth - and it leaves me with more questions than answers. Trouble is, my dad was executed before I could even ask the questions. One of his friends offers some solace - as well as even more unknowns. And now, time is running out. Escaped prisoners - pure evil, and pure power - are tracking me for my rare, magical blood - and they will find me. Meridia Falls isn't safe, but nowhere else is, either. In the midst of darkness, a message of hope leads me and my friends to search for a key, a key that could unlock all of the secrets, all of the answers. Unfortunately, that key is in a place from my worst nightmares. And if I go there, I'm not sure I can ever come back - or if I'll ever be the same..." Grab the book: http://getBook.at/Affinity-EB Watch the AFFINTY trailer: https://youtu.be/lUSjRNPyKL0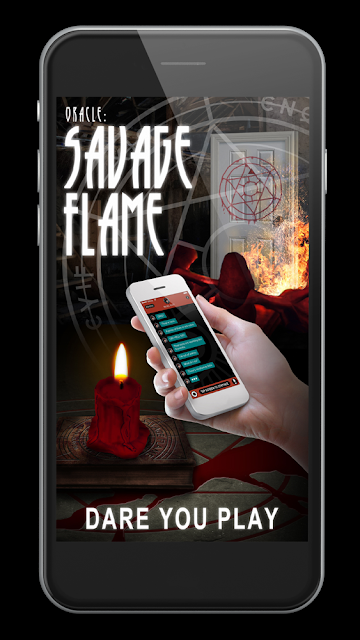 ORACLE: SAVAGE FLAME – An Interactive Chat Story app by D.G. Green Play for FREE as the ORACLE Boss, guiding your field ops safely through a nightmarish abandoned town in this interactive chat story where YOU make the choices. You've been assigned to run all field operations out of ORACLE Headquarters – your dream job. Or it would be, except you've got a couple of agents out in the field who may be in over their heads, and that means your head may roll if things go sideways. Can you help the agents navigate the sinister, abandoned town of REMAY HILLS in their mission to find six copies of the dangerous SAVAGE FLAME book? Can you uncover the mystery that threatens everything you hold dear? Join the mission, if you dare! Make good decisions in this fast-paced, gripping adventure, and experience the next generation of interactive storytelling. INTERACTIVE, IMMERSIVE, and ADDICTIVE! You'll be clinging to the edge of your seat.
Get the app for free: www.db-green.com/savage-flame Watch the SAVAGE FLAME trailer: https://youtu.be/Qp1_mxn_5Hs


A whole new self-publishing universe Guest Post by D.B. Green I love to write, I always have. My clearest memory of childhood is when I re-wrote Star Wars in a twenty-page school book. I can still remember how proud I felt at writing my first book. Spin forward a few decades and my training in graphic design intensified my desire to create, tenfold. By now, my head was so full of stories that it was difficult to get them all out onto the proverbial paper. What I didn't realize at the time was all these stories were forming a yet unnamed fictional universe in my head. I completed my first full novel two years ago. I originally wanted to go down the traditional route of publishing, but something held me back. I didn't know what that was until I read a book on self-publishing by Joanna Penn. This book quite literally changed my life. The lack of control was the chain holding me back. You see, I'm a control freak at heart, and finding out self-publishing would give me control over everything was a revelation. My graphic design training then came to the fore. I could do all my own covers, posters, and trailers. I could market my books my way. This epiphany was just what I needed. This new-found energy led me to delay the publication of my full-length novel and write a new introduction to my fictional universe in the form of a novella series. Meridia Falls was born. A series of fast paced urban fantasy novellas, that would act as a jumping on point. Spin forward to now. The first four books of Meridia Falls series one have been published, the first part is currently free as an eBook. The finale to series one, The Dark, will be published on 17 April 2018. Due to the success and positive feedback, series two of Meridia Falls will be coming later this year. I'm also developing a new novella series which will hopefully launch this year too. My aforementioned full-length novel will be published early next year, which in itself is the first part of a series. And, I didn't just stop at writing books, I also branched out into the world of apps. I created an interactive chat story app called Savage Flame. This is also linked into my fictional universe and is also free to download and play from here: www.db-green.com/savage-flame To accompany my books, I also write free chapters and send them out to my readers' group. These chapters feature different characters and expand my stories in new directions. My aim is to give my readers a place where they can explore even more of my universe, like with J.K Rowling's Pottermore. You can visit my fledgling Affinity Web here: www.theaffinityweb.com As if writing wasn't enough, I'm just about to launch my own merchandise line to tie into my books. And on top of that, I also record a weekly vlog for YouTube. Here I go into greater detail about my writing week. Recently, I was able to show the design process of my latest book cover, from concept to finish. My channel also hosts all my book trailers too. You can visit it here: www.youtube.com/dbgreen I'm juggling three separate timelines, across several books and apps, and you know what, I absolutely love it.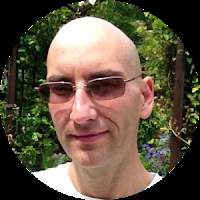 About the Author Currently, I'm knee deep in my fictional universe, the AFFINITY WEB. The enormous amount of stories in my head finally forced their way out and created their own playground, and I'm loving every magic-infused second of exploring it. On a more personal note, I'm married and live with my wife, two kids and two cats in Doncaster, England. As a family, we love to travel, especially to Florida, as we love theme parks. You could say that is an understatement. I love reading all genres. Physical books or e-books on my kindle, I don't mind, so long as I always have a good novel to read. Some people say they can sleep anywhere, I can read anywhere. As soon as the page turns, my mind blocks everything else out.
Author links Join D.B. Green's readers' group for exclusive extras: http://www.db-green.com/readers Explore the expanded AFFINITY WEB universe: http://www.theaffinityweb.com
Website: http://www.db-green.com/ Twitter: https://twitter.com/D_B_Green Instagram: https://www.instagram.com/db_green Facebook: https://www.facebook.com/DBGreenAuthor YouTube:https://www.youtube.com/dbgreen Goodreads: https://www.goodreads.com/author/show... Pinterest: https://www.pinterest.co.uk/dbgreenwrites Brought to you by: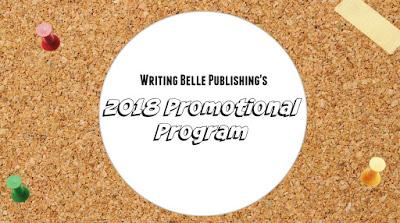 If you're interested in being featured, visit us HERE!
Share:facebook - twitter - pinterest

URBAN FANTASY FROM D.B. GREEN + INTERACTIVE ADVENTURE APP, ORACLE: THE SAVAGE FLAME