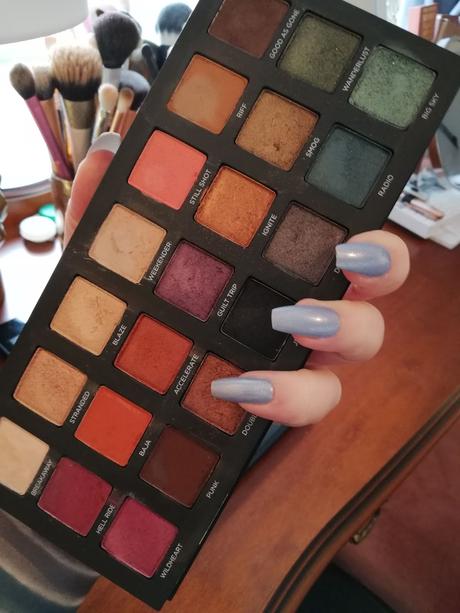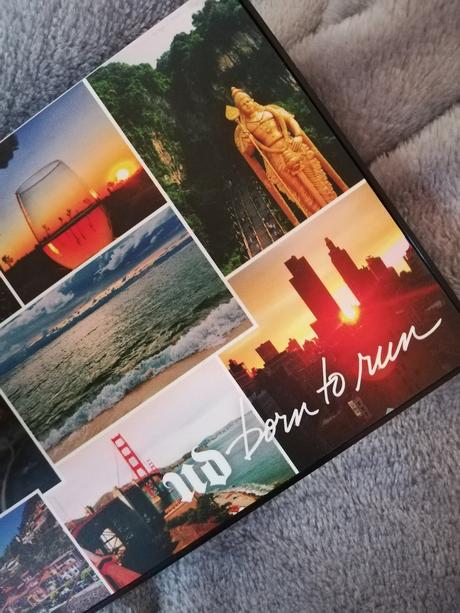 A BIT ABOUT THE PALETTE
The
Urban Decay Born To Run Palette
is designed to be the one palette you can pack for any occasions or destinations. It is marketed as the only palette you need to pack and with a whopping 21 shades, it's likely the palette genuinely does have something that everyone will like.
With that said, it's a bit like an all you can eat buffet, there's definitely something there that you will like, but it's unlikely that you like everything. Is it really worth paying £20 for as much chicken pakora that your stomach can handle? is it worth spending £39.50 on a palette where only one or two shades will tickle your fancy?
Let's find out!
SHADE SELECTION
BREAKAWAY (warm ivory shimmer)
STRANDED (pale rose gold with tonal micro-shimmer)
BLAZE (light metallic peach with pink shift)
WEEKENDER (light neutral beige matte)
STILL SHOT (bright peach)
RIFF (brown-nude matte with floating micro-sparkle)
GOOD AS GONE (deep brown with iridescent micro-shimmer)
HELL RIDE (deep fuchsia matte)
BAJA (burnt orange matte)
ACCELERATE (reddish copper metallic)
GUILT TRIP (smoky purple shimmer)
IGNITE (rose gold metallic)
SMOG (deep coppery bronze shimmer)
WANDERLUST (forest green with gold micro-shimmer)
WILDHEART (bright fuchsia)
PUNK (red-brown matte)
DOUBLE LIFE (metallic rust)
JET (black with deep shimmering purple shift)
DRIFT (charcoal satin with tonal micro-sparkle)
RADIO (deep emerald satin)
The palette has a good mix of matte, shimmer & metallic shades and whether you're in a casual neutral toned mood, or a fiery colourful mood, the Urban Decay Born To Run has got plenty to offer.
SWATCHES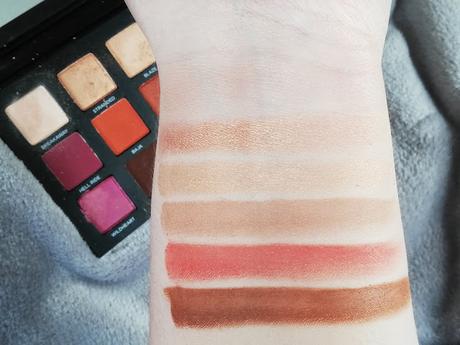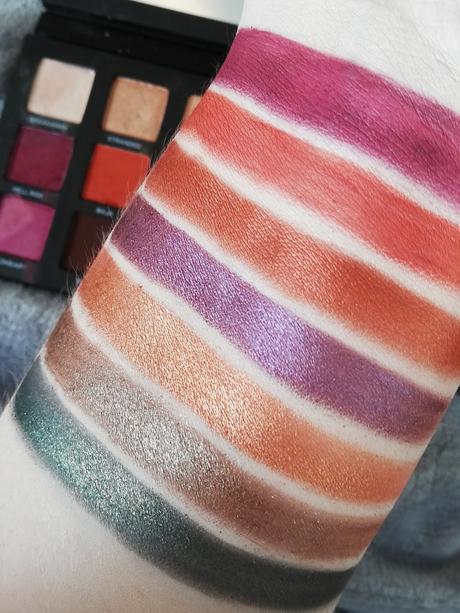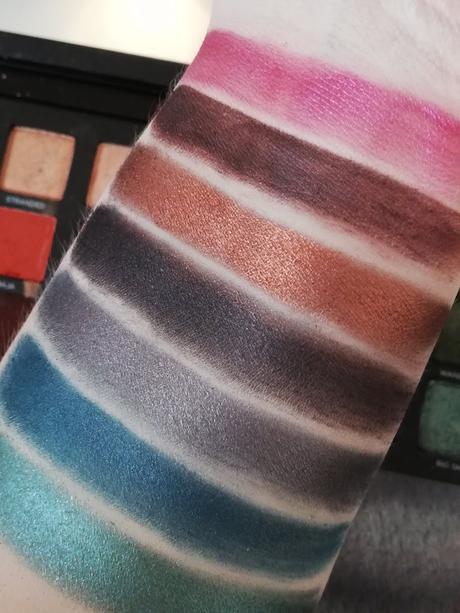 VERDICT
This is a really versatile product - it's less like an indian all you can eat buffet and more like an Indian, Italian, Chinese & Everything else kind of all you can eat buffet - yes, I am 31 years old and comparing a makeup palette to an all you can eat buffet.. Moving on..
I am a 'moody' kind of woman. I dress and style myself according to my mood at the time of getting ready, which is why palettes with a large selection of shades & textures works well for me. I have been able to create six different looks so far using just one palette, and coming from the girl who uses roughly three palettes everytime I get ready for a night out, that's pretty impressive.
As always with Urban Decay, the eyeshadows are highly pigmented (even more so when used with fix+ or similar)and have a really creamy formula. I've always loved UD eyeshadows and find they stay put on my eyes all day long so as always, I'm impressed with the performance and quality of the palette.
The Urban Decay Born To Run Palette is available from
Look Fantastic
for £39.50
*Post contains affilaite links.
H x