URBAN DECAY Anarchy Face Case & Shattered Face Case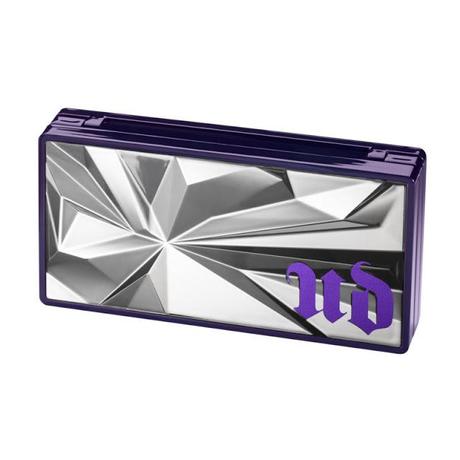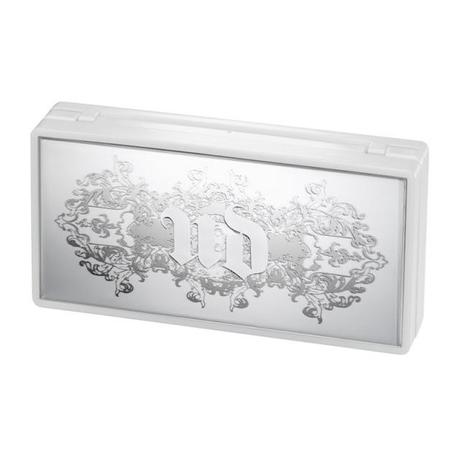 Urban Decay launches Anarchy Face Case and Shattered Face Case—all-in-one palettes for the most discriminating beauty junkies. Each LIMITED-edition Face Case includes colors for your eyes, lips and cheeks (many of them NEW and EXCLUSIVE), giving you all the essentials for a range of looks. Perfect for quick getaways, rushed mornings and last-minute invites to stay the night, these travel-size palettes fit stealthily into your bag—making it easy to create a hot look no matter where you are.
The most hardcore UD junkies may remember our original Face Case (our first palette EVER!), which came out more than a decade ago. Over the years, it went through various iterations, but NONE of them came anything close to these palettes. This time around, we went all out to create two really deluxe kits, each loaded with everything you need for a variety of looks.
Unlike a lot of all-in-one palettes, our Face Cases are luxe enough to carry around in your best Balenciaga. Our pale silver Anarchy Face Case is topped with a baroque-inspired design and a silver embossed UD logo, while our shiny gunmetal Shattered Face Case features a shattered glass design and a purple embossed UD logo. The double-layer compact keeps everything organized and prevents the shadows from mixing with the blushes and highlighter. Lift the lid to reveal the first tier, which houses the shadows, the lip color, the eye pencil and a big mirror. Delve into the lower tier and you'll find the blushes and highlighter, along with another mirror.
Each Face Case includes five shades of Eyeshadow (featuring our Pigment Infusion SystemTM
for rich, velvety color that lasts), two shades of blush (in an EXCLUSIVE new powder formula),
a highlighter, a Super-Saturated High Gloss Lip Color and a travel-size 24/7 Glide-On Eye Pencil. With most all-in-one palettes, you run out of lip color long before everything else. Not so with Face Case, because the Super-Saturated pencil is FULL-SIZE. And when you want to change up your look, you can just swap out the pencils for your favorite UD shades.
ANARCHY FACE CASE CONTAINS: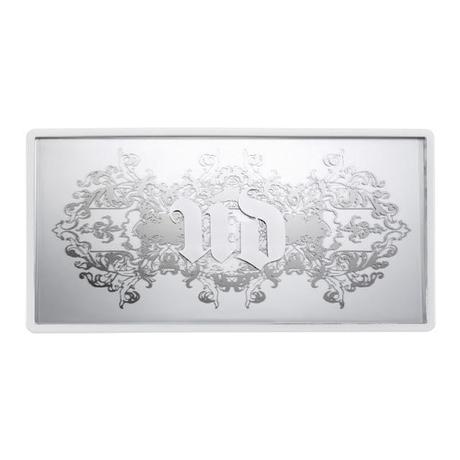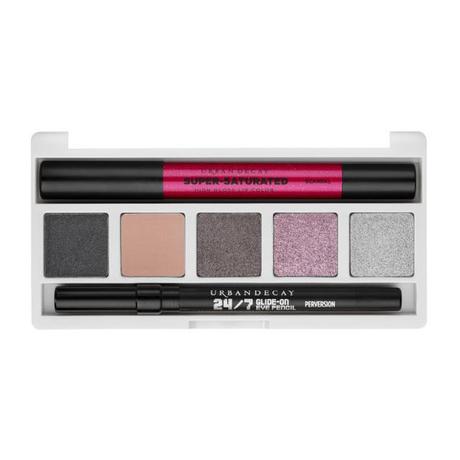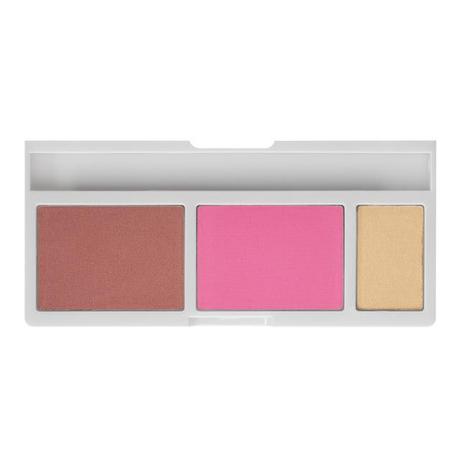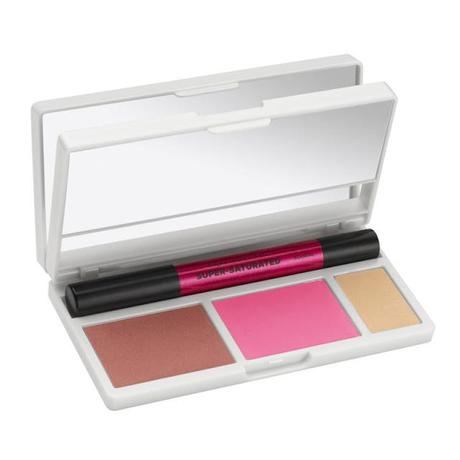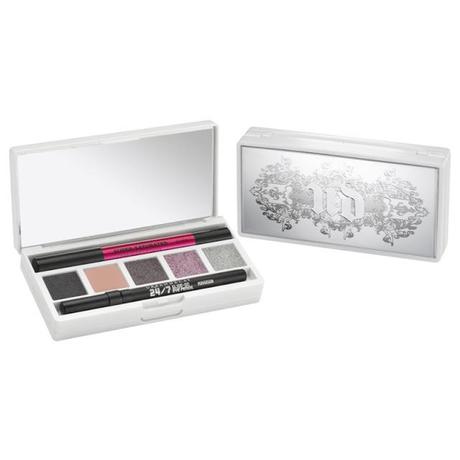 EYESHADOW

*REDEMPTION– deep gunmetal satin
*FRAY – warm mauve matte
*VAPORiZE – deep metallic gray-taupe shimmer 
PROVOCATEUR – light metallic mauve shimmer with multidimensional micro-glitter
*REVOLT – bright metallic silver shimmer with silver micro-glitter

BLUSH
HiGHLiGHtER
*CRAZE – pale gold shimmer

*NEW AND EXCLUSIVE!
Also includes a full-size super-saturated High Gloss Lip Color in the exclusive shade Scandal (bright metallic raspberry shimmer) and a travel-size 24/7 Glide-On Eye Pencil in Perversion (blackest black matte).
SHATTERED FACE CASE CONTAiNS: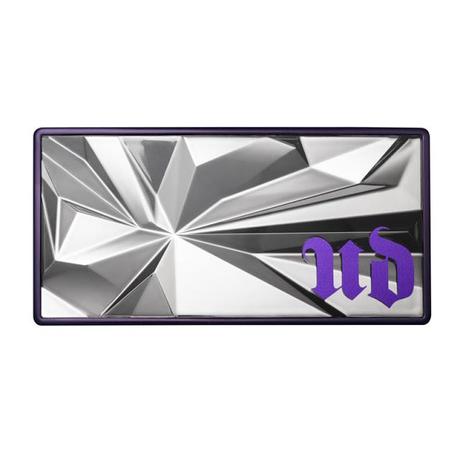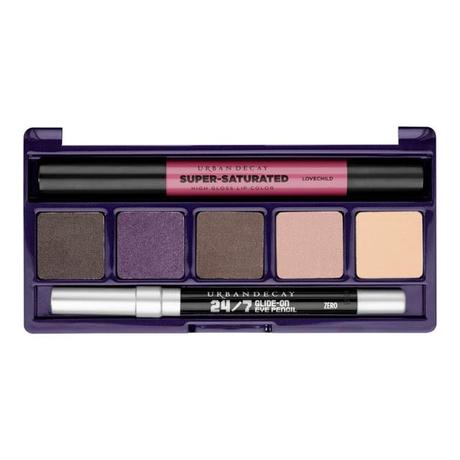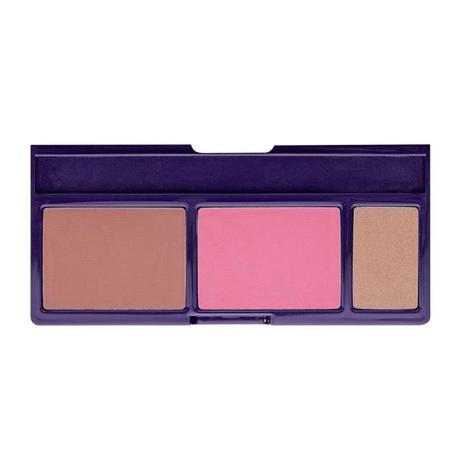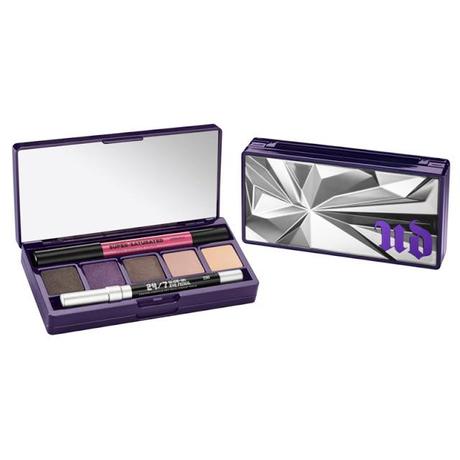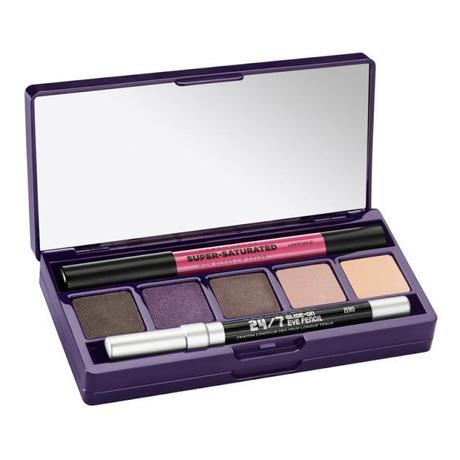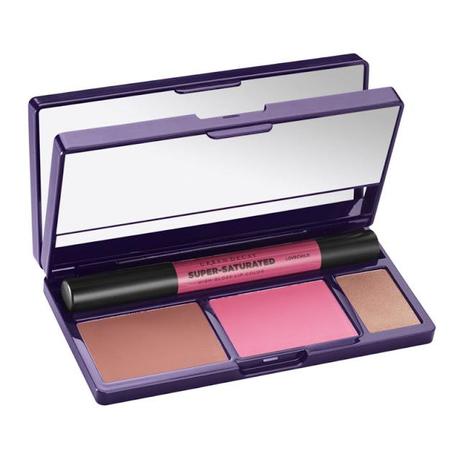 EYESHADOW
*NAMELESS – medium gray-brown satin *REMiX – rich purple shimmer with tonal micro-glitter
*SHAKEDOWN – rich brown-gunmetal satin *MinOR sin – champagne-pink satin *BLEACH – yellow-beige matte
BLUSH
*OVEREXPOSED – dusty rose *tEMPER – soft baby pink
HiGHLiGHtER
*GLINT– soft pink-champagne shimmer

*NEW AND EXCLUSIVE!
Also includes a full-size super-saturated High Gloss Lip Color in Lovechild (cool pink cream) and a travel-size 24/7 Glide-On Eye Pencil in Zero (zealous black cream).
Anarchy Face Case (SRP $44) is available exclusively at Sephora and sephora.com. shattered Face Case (SRP $44) is available from Sephora, ULTA and select Macy's stores. Or, online at sephora.com, ulta.com, macys.com, beauty.com and urbandecay.com.