Hey everyone! 
So many of you girlys wanted me to do a review and swatches for the urban decay ammo palette.
The ammo palette, for me, is one of the most underestimated palettes. It has 10 shades in it and a really large mirror, and the whole look of the palette is grungy and street, which im not really into, but i liked the change in packaging in comparison to other palettes.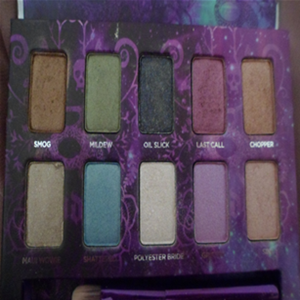 For me, all urban decay shadow palettes are really moisturising and super super pigmented. The ammo palette is moisturising but i did notice a slight difference in pigment, i felt as though the pigment was strong, but not as strong as some of their other palettes - ie the naked palette.
Anyways, here's some swatches for you all...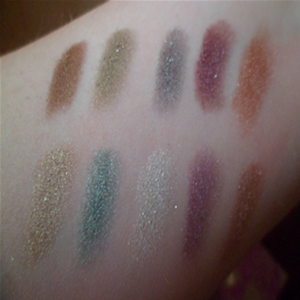 From left to right, top to bottom, we have;-
Smog - a bronze shimmery color with gold flecksMildew - a deep gold shimmery colourOil Slick - A black shimmery color which can also be used as grey Last Call - A dark pink with purple tones and gold shimmerChopper - A brassy bronze with shimmerMaui Wowie - a golden bronzeShattered - A bright greeny blue with shimmerPolyester Bride - A white shimmer, perfect for the arch of your brows and the inner corner of your eyesGrifter - a light lavender colourSin - a deep bronze with golden flecks
I love all of these! for me, my favorite colours are Polyester Bride, Last Call and Smog.
What are your favorite shades?
xxxxxxx