The Reason I Dressed
I LOVE Bambinopoli, the 2-day family festival that turns the historic town, Vignola, into a massive kid's park for a whole weekend every September!  I will be sharing a bit more about this next week, but basically the city programs hundreds of  free activities for toddlers to "ragazzi" !
We went last year, when Zeno was 1 and a half, and he had the time of this life.  So, this year, I marked my calendar and we headed there on Saturday for a day of fun.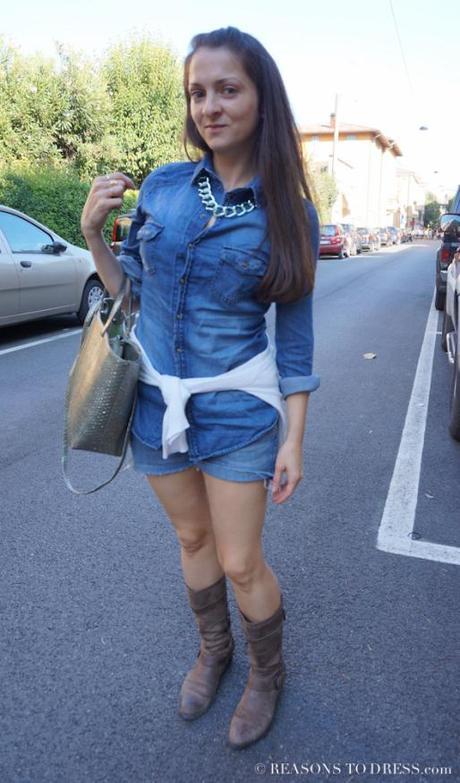 What I Wore
September is my favorite month in Italy.  Well, maybe September AND May.  Warm enough for shorts and skirts, yet not so hot that you are constantly sweating.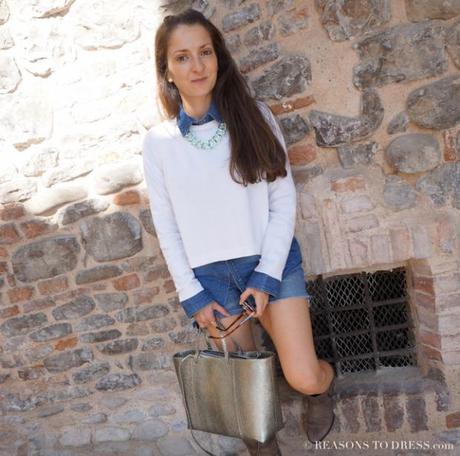 The tricky part is actually dressing so that you are neither too hot in the heat of day, nor too cold if there's a breeze or the temperature dips.   Now, I'm not going to say that I've fully figured this out yet, but I'm trying!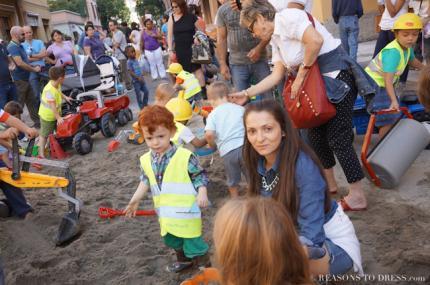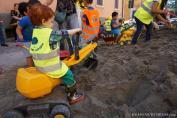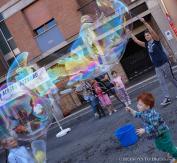 My Attempt – double denim
On Monday I wrote about my early Fall strategy of wearing long sleeve tops paired with boots and shorts and this is look #2! I layered a white, cropped cotton knit over a denim button-down and wore my home-made cut offs.  This combination was actually perfect.  In the morning,  I was nice and warm in long sleeves and in the afternoon, I rolled my denim shirt and opened a few buttons.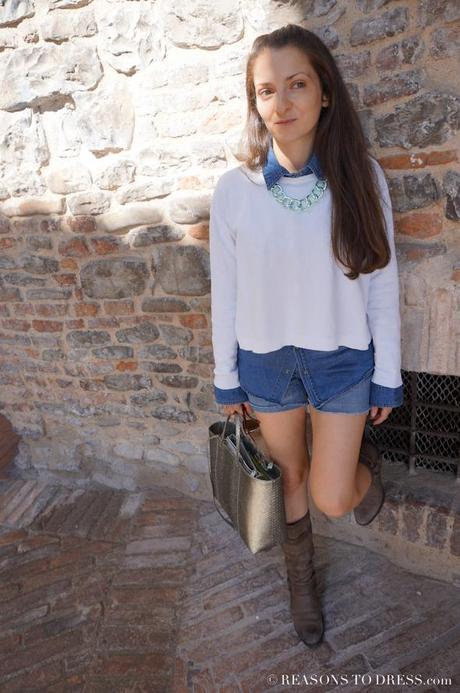 Everything I wore is relatively old.  My Born boots I've had for at least 6 years, the jean shirt is a few years old and I don't even remember when I bought the jeans I turned into shorts.  The new items I added in are my real python bag, designed and made by my husband's family and given to me as a gift!! The white cropped sweater  and my chunky chain necklace were both Zara finds!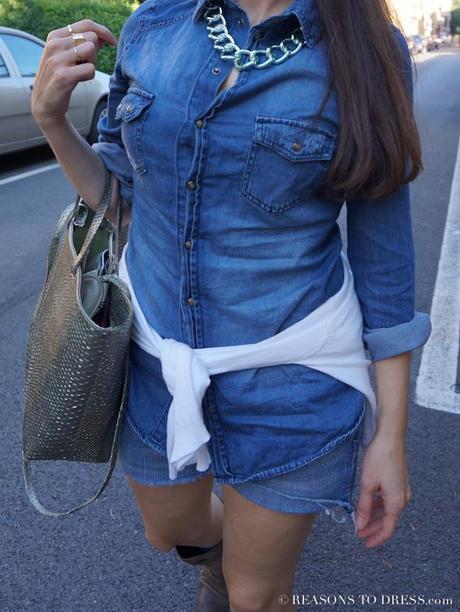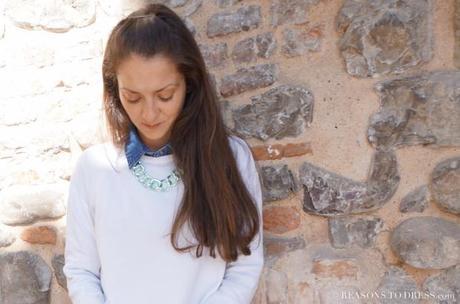 I would love to see and hear how you update your look.  I hope you'll join me next week for my first linkup for parents who want to share their fashionable outfits, The #reasonstodress Real Mom Street Style linkup!  You do not need to be a fashion blogger to join, this is about real moms and what they actually wore, not fantasy glamour!
Have a great Wednesday!

Follow Reasons to Dress through Bloglovin' & get 1 email a day with all the most recent posts from the blogs you love.
 You can find Reasons to Dress on  Facebook, Google +, Twitter, Instagram, Pinterest and Bloglovin'! I love hearing your comments and suggestions, please feel free to share any of my posts with your friends and don't be a stranger!
I'm a Top Mommy Blogger! Reasons to Dress is ranked as a top Fashion and Style Blog for moms, if you'd like to leave a comment about this blog or vote please visit TopMommyBlogs.com …THANK YOU!
Every week I try to link-up my with these fantastic ladies. Visit their sites for some inspiration & to discover new bloggers!