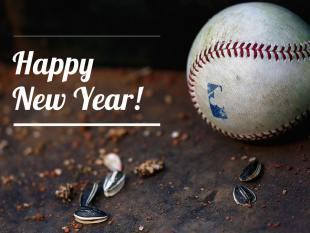 Happy 2016!
Happy New Year everyone!  I wish you all health and happiness … and a great bullpen … in 2016!  I am planning some changes and wanted to let all of you know about some of them.
I am in the process of creating numerous full length video seminars on many areas of the game.  It is something I have received a lot of requests to do over the years from people who have reached out to me.  Due to the amount of work needed to do them right, I will be charging for them.  Each seminar will be accompanied by an free eBook that can be accessed by everyone regardless of whether the seminars are purchased.  
I am also looking into a way for people to use my seminars as a fundraiser for their organizations.  I'm really excited about this possibility!  More to come later.
Posts until March or April will be once or twice a week to give me the time to create the seminars.
As always, if you have any needs on your end or suggestions for the site, don't hesitate to shoot me an email at [email protected]  
Best of luck for 2016!