In this post, I have featured my trustworthy and honest Sugar Calendar Review 2019 that includes detailed insights of its pricing, features, functionality and more. So let's get started here.
Sugar Calendar Review 2019: Is It Worth The Hype??
Detailed Sugar Calendar Review
Sugar Calendar is a reliable and powerful event calendar plugin for WordPress. You can find out that most of the WordPress Plugins are either too simple or they are extremely complex and bloated.
But here this plugin is designed to be simple, lightweight and also it provides the major features you will need for any event management. And the best part is that, Sugar Calendar team is working very hard to make it an advanced plugin while keeping it very simple and easy to use for the event schedule.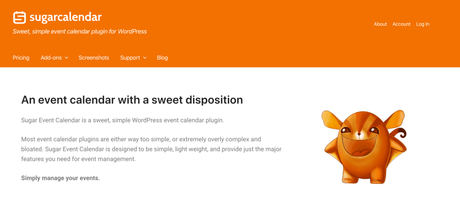 This plugin was launched back in June 2012 with the goal of providing a simple event management system for WordPress. And at that time, the creator Pippin found out that other events management plugins are either too minimalist or extremely complex to operate.
And then he decided to fix that simply by being an easy to use platform that mainly provides the primary features needed right without any of the complications.
Key Features Of Sugar Calendar
The best part about this plugin is that Sugar Calendar is meant to be simple and extremely easy to use. Now just forget about the complicated and complex interface, with Sugar Calendar just enjoy simple and easy to use interface.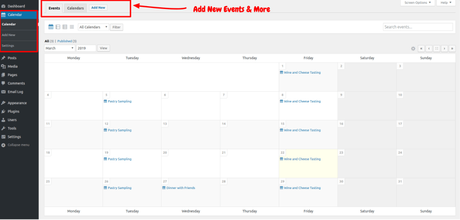 With this plugin, you can simply create events that actually recur automatically right on the weekly, monthly and yearly basis as well. Creating recurring events is super easy with the help of this plugin.
Now using this plugin you can simply assign events right to specific categories and then simply display and calendars for just categories. Apart from that you also have the option to create support all-day or specific-duration events as well.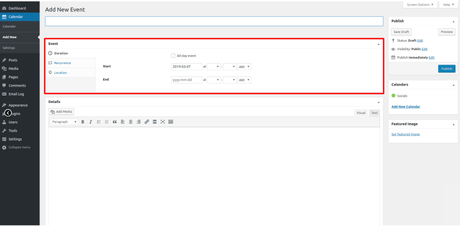 You have the option to set up the events to occur on a specific day or even multiple days too. This is a kind of very reliable feature that anyone can use in order to choose the starting and ending of any specific events.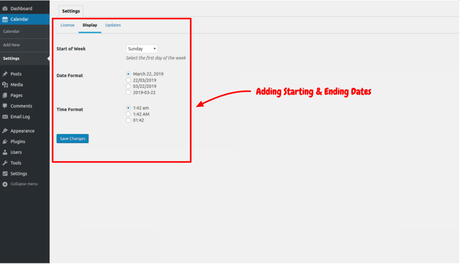 With Sugar Calendar events can be set to easily occur right on a specific day or even over multiple days.
The Sugar Calendar is fully localized and it is fully ready for your language. And the best part is that it has been translation ready in more than 8 languages and new languages is getting added every time when it's possible.
Sugar Calendar is something very reliable and flexible when it comes to using it. This events calendar plugin is extremely easy to use, reliable and powerful too that you can rely on.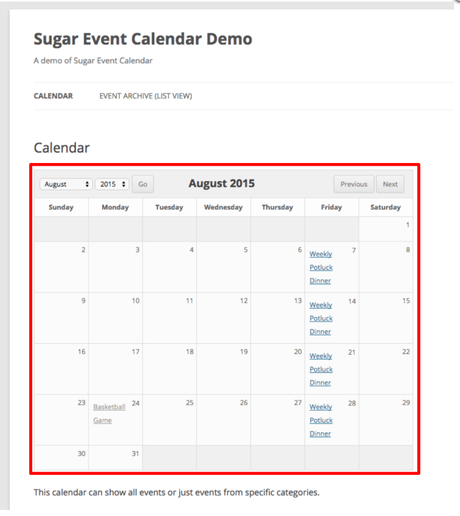 Free Add-ons Offered By Sugar Calendar
Basically, these free add-on plugins extend all the standard functionality of the Sugar Calendar.
So let's check out what are the add-ons features that are being offered by the free add-ons:
Basically, this one is an add-on plugin right for Sugar Calendar that easily lets you display a Google Map of the event's location right on the events detail page.
Here this add-on to Sugar Calendar mainly allows you to add a Ninja Forms right to your events pages. So that you can easily add the registration forms as well.
Generally, this add-on right to Sugar Calendar allows you to mainly add a gravity form right to your event pages so that you can easily add the registration forms.
Sugar Calendar Pro Add-ons (Calendar Feeds)
Here right with this Calendar Feeds Pro add-ons plug-in, you can easily synchronize events from any of your calendars with Sugar Calendar for Google Calendar, iCal, Gnome Calendar or any other calendar application. Syncing is seamlessly done with the help of this pro-add on right from your calendar and that quite impressive. As here it is definitely going to save a lot of your time and efforts as well.
The best part is that as an Add-On Pro, it is available to all Professional and Ultimate licenses for free you don't have to pay for them if you have purchased the Professional or Ultimate Plan.
If you already have a Personal or Plus License, you can update from your account page and instantly access this add-on. If you do not have a Sugar Calendar license, you can buy one on our Prices page as well. This pro-add-on is really very impressive as it offers very reliable and advances features.
The calendar feed options are mainly displayed in the administrator's calendar view. Like on the front calendar view and the editing screen for each calendar as well.
.ics is a basically standard format right for the events that are being used by most calendar and event applications most frequently.
Right for the calendar applications that require the import of a file, you can easily download the calendar file. Calendar applications that synchronize with a URL can use the direct URL option as well.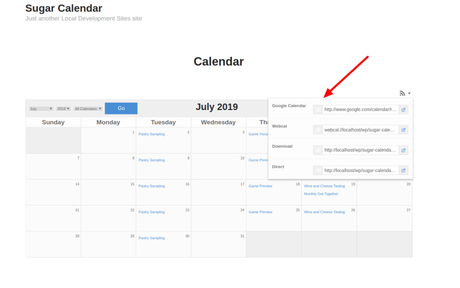 There are four feed options present for each calendar:
These four formats support almost all calendar applications. If you somehow discover an unsupported calendar application then you can just contact them right away and let them know of the fact.
This add-on even enables the "Add to calendar" option on individual event detail pages so that site visitors can easily add an event to the calendar application right of your choice.
Pricing Plans Offered By Sugar Calendar
One of the best things that I liked about this platform is that it offers very simple and affordable pricing options so that anyone can easily get started right away. But the best part is that it also offers 30 Days Money Back Guarantee.
And if you're somehow not satisfied with its services then you can get your money back as this platform comes with a refund policy of 30 days. Now you can try this platform risk-free without any hassle as there will money-back guarantee that will back you up.
So let's check out what are the pricing plans available here.
1) Personal ($29/Year)
2) Plus Personal ($49/Year)
3) Professional ($89/year)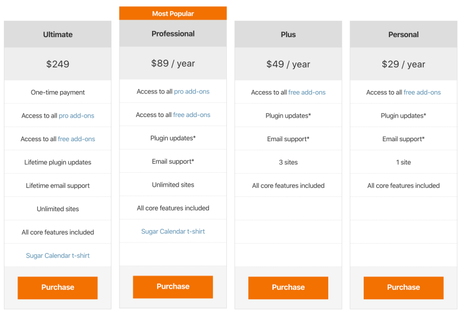 4) Ultimates ($249/year)
Now you have a pretty idea of the pricing plans that are being offered by this platform. Also, it comes with a money-back guarantee, so it's worth your try as here you don't have something to lose.
If you're buying any plugin or tool then it's super important to check the customer support of that product. As if somehow you stuck with something who gonna help you at that time.
But here with Sugar Calendar, you will be getting reliable and friendly customer support. They will be happy to answer any question that is being asked by you and will also assist you with any problems you have got.
Access to all pro-add-ons
Access to all free add-ons
All core features included
Sugar Calendar t-shirt
Also, they have help documentation that you can use and maybe you can get to know what you're looking for. If you don't find the solution you have been looking for, then you can just submit a ticket. Overall it offers reliable and friendly customer support that you can just rely on.
Customer Support of Sugar Calendar
Quick Links:
Conclusion: Sugar Calendar Review 2019 | Should You Go For It??
No doubt, Sugar Calendar is a reliable and affordable as well. And the best part is that it's extremely easy to use I mean in the dashboard everything is pretty easy to add and apply.
You can easily create any events with many features like adding location, specific time and date and even more. With the help of this Events Calendar Plugin, you can do much more.
I hope this post suits your purpose well and if you liked the Sugar Calendar review then you can just share it on various social media platforms like Facebook, Twitter and LinkedIn.