No doubt, Amazon is a global-wide most popular e-commerce platform in the planet that has expanded beyond all national bounds. Many Amazon Sellers are making six figures of income by selling products on Amazon easily. Here in this post, we have listed the Best JungleScout Alternatives In 2019.
Right at the same time, with the growing competition and rivalry between different sellers and marketers, Amazon has also come up with various ideas and practical products that have helped to ease the marketing, data analysis, and product generation.
If you are in Amazon FBA Business then you might be interested in finding great tools to find new products to sell on Amazon. If yes, then you are at right place as here we are going to list the best tools that you can use to do your Amazon Market Research and finding the best selling Amazon Products easily. One of the trusted and reliable platforms is JungleScout.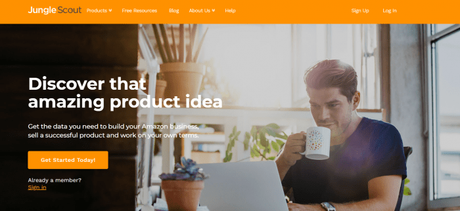 Checkout JungleScout Review here.
JungleScout may not be the right tool for everyone as some of us have special requirements that JungleScout can't offer us. Don't worry if you're looking for JungleScout Alternatives then you're at right place. The best part is that we have also included some of the free as well as paid JungleScout Alternatives that you can give a try.
Here in this post, I'm going to list the top Best JungleScout Alternatives In 2019. The list is on the basis of products details, pricing plans along with Pros and Cons too. The JungleScout Alternatives that are listed here can really help you in getting more sales and conversion for your Amazon Business. Let's get started here with the list.
Top 7 Best JungleScout Alternatives In March 2019
1) Helium 10
Here with the help of this tool, anyone can simply discover the product ideas and get deeper into the market to simply research and validate those ideas so that they can get better insights. Basically, it has more than 10 tools right for the Amazon Sellers that can help sellers in making a huge profit without putting any extra efforts and money.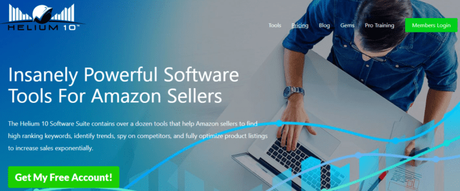 Right inside the Helium 10 tools suite, you can easily find various tools like Black Box, X-ray, Magnet, Cerebro and more in a row. We have previously reviewed Helium 10 on BloggersIdeas and we have explained each and every tool in detail.
You check our Helium 10 Review here:
Here this tool, Helium 10 will definitely save your time and money as well and with the help of this tool, you will be going to get huge ROI on your Amazon FBA business.
Helium 10 Discount Coupon March 2019 : Get Upto 50% Off
Pricing Plans:
Let's discuss its plans in detail and find out what plans and features they are offering.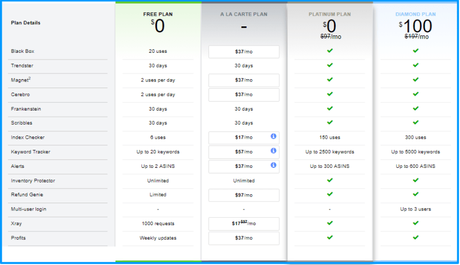 Pros & Cons Of Helium 10:
Pros:
Cons:
2) AmaSuite
No doubt, AmaSuite is one of the best and the reliable software or tool in the market that can really help your online business grow to the maximum. This tool can really help you in boosting your sales and conversions.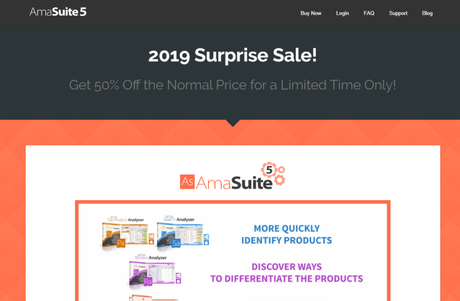 AmaSuite was basically founded by David Guindon and Chris Guthrie, among them, one is a premium class developer and they have very deep knowledge of software development and affiliate marketing as well.
Right after you sign up for AmaSuite you would be provided with the login details for you to simply access the AmaSuite, your purchase would give you access to the following items and trust me these tools are really lit. We have also done a Detailed AmaSuite Review (Blog + Video) that you can check here: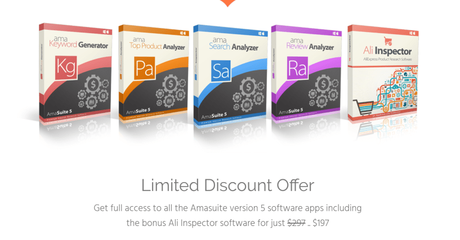 AMA Keyword Generator
AMA Top Product Analyzer
AMA Search Analyzer
AMA Review Analyzer
AliInspector (AliExpress Product Research Software)
Quick Links:
Pricing Plans:
The pricing plans offered by AMASuite is very flexible and affordable so that anyone can easily get started with. And also we have got a very special deal for you guys:
Now you can easily get the full access to all the Amasuite version 5 (AMASuite 5) software apps including the bonus Ali Inspector software for just $197 ... $97
Just avail this amazing Offer and Get the whole suite of tools for $97/Only...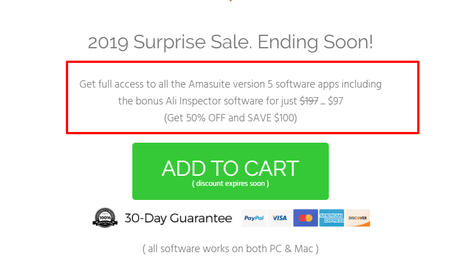 Pros and Cons Of AMASuite 5:
Pros:
Cons:
3) Viral Launch
Here this Viral Launch is a powerful and reliable Amazon Growth Platform that can really help you in making with a huge profit. With this tool, you can simply optimize your sales for Amazon domination. It offers tools and solutions like the Product Discovery, Market Intelligence, Keyword Research, Split Testing, Competitor Intelligence, Listing Analyzer, and Product Manager.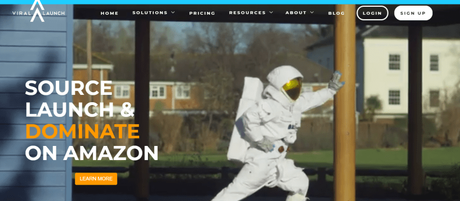 With this tool, you can easily get the Amazon Product Finder for the advanced idea generation. And also even you can track your most important keywords analytics right in a simple-to-use dashboard.
You can also get the most sophisticated Amazon product research toon in order to validate the product ideas as well. Even you can simply discover the innovative and impactful listing improvements that you can easily make right away. It also has the most accurate and easy to use Amazon Keyword Tool in order to find your products for the most relevant keywords and more.
Pricing Plans of Viral Launch
The pricing plans are very simple and quite affordable as well. They actually offer more than 3 plans for you that anyone can choose from according to their needs and requirements. And you also get two months for free when you get started with the yearly plan.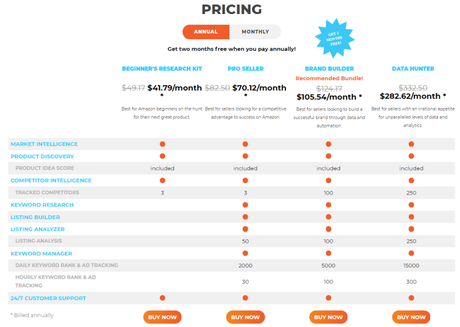 Let's find out what pricing plans it offering:
Beginners Research Kit ($49.17/Month)
Pro Seller ($82.50/Month)
Brand Builder ($144.17/Month)
Data Hunter ($332.50/Month)
So these are the pricing plans that are being offered by Viral Launch and you can get started with one of them according to your needs and requirements.
Pros and Cons of Viral Launch:
Pros:
Cons:
4) ASINspector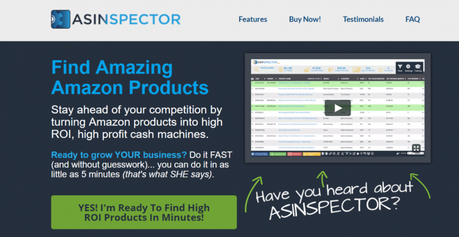 With the ASINspector, you will also get all of the "Insider Info" that can really help you in learning what is actually selling better and what doesn't so that you can avoid costly mistakes. The best part that I liked most about the ASINspector is that it doesn't keep anything private and also there will be no secrets of products data, it's like an open book for all.
Righ with this ASINspector anyone can easily find out what exactly your competitors are doing so that you can outrank them easily. Because with this tool you can get detailed insights into all your competitor's details that are listed below.
Competitors ranking on Amazon.
The Actual Amazon Fees and more insights.
The Revenue your competitors are actually generating.
The number of product units your competitors are selling each month.
Pricing Plans Of ASINspector:
The pricing plans offered by ASINspector is very simple and flexible as well. You can easily get started right with ASINspector and get ready to become a sales-generating expert.
Without having any second thought I would like to say, you can easily get detailed insights into your competitors business and easily find the high ROI amazon product.
Let's uncover the pricing plan here..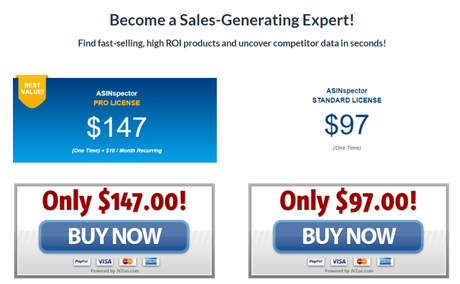 1) ASINspector (Standard License $97/ One Time Payment)
2) ASINspector (Pro License $147 one-time + $10/month recurring payment )
Pros & Cons of ASINspector:
Pros:
Cons:
5) AMZScout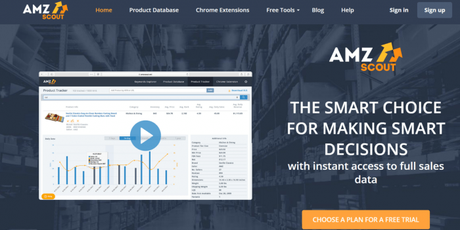 Basically, both of the tools are so simple and easy to use and also easy to get to operate for a beginner. It also helps you to locate the most beneficial and offering items right on the Amazon Marketplace. Here it also examines everything right on the page and more.
AMZScout also uses the most recent innovative and logic to comprehend the sales volume of any item with a blink of any eye. It also additionally takes the information right from real Amazon Sales for the ranking in order to simply decide the business volume right for any items. This tool also checks out the subcategories as well, if the item somehow doesn't have any rank right in the parent classification they will move save and gauge it to the subcategory.
AMZScout Chrome Extension:
You can simply use the AMSScout extension to your program as well. Starting at now, the AMZScout expansion is now easily accessible right from the Google Chrome Browser. All you need to do is just install the chrome extension right from the dashboard of your AMZScout.
Now here you can easily move right to any of the Amazon pages where you actually want to investigate and just tap on the extension in order to get this tool running, begin.
You can also even utilize and examine any page or any item or even scan for any phrases of your choice too. You will also see a spreadsheet right with a great deal of information. And trust me with this tool you can easily find out the best selling Amazon products so that you can get more sales and conversions.
Pricing Plans Of AMAZScout: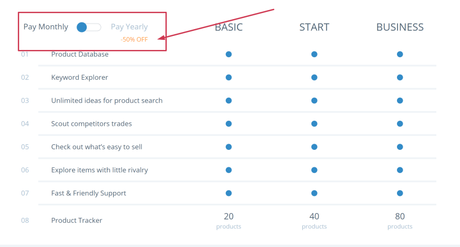 Pros & Cons Of AMZScout:
Pros:
Cons:
6) Scope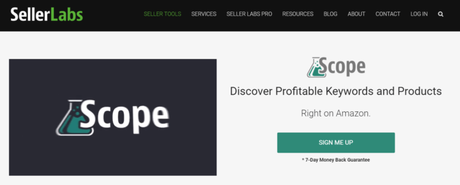 This tools generally comes with the multiple features of improvising on your Amazon search effortlessly. It also indicates the highest ranking for a particular product in the Amazon marketplace. Actually, this tools is like an SEO tool that generally optimizes the search and better ideas of your potential to get new ideas for products.
Frankly speaking, Scope is a multiple-purpose tool that will definitely help in product optimization, tracking, searching the ranking performance of any keyword on Amazon Marketplace. Here you can also use this tool to simply save your keywords and also export them right in any specific formats of your choice.
Pricing and Plans
Scope offers very flexible and affordable pricing plans so that anyone can easily get started with it right away. Scope is basically available in different pricing plans with a money back Guarantee and Free Trial as well.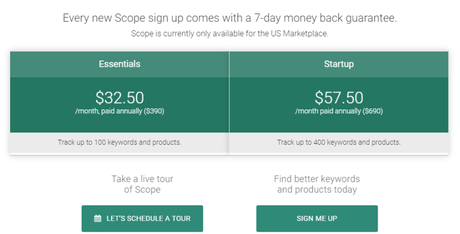 If you're a new user you can easily get started with the free trial program and try the tool for 7 days. With the help of free trial, you can easily find out if the tool is working out for you or not.
The free trial will definitely help you in simply understanding the working of the tool and you can easily avail all the features and benefits of this tool.
$32.50/month: This pricing plan helps in tracking of more than 100 keywords and searches on a monthly basis.
$57.50/month: This pricing plan helps in tracking of more than 400 keywords and searches on a monthly basis.
Pros & Cons Of Scope:
Pros:
Cons:
7) Unicorn Smasher
Unicorn Smasher is a reliable and free product that generally runs right on Chrome (a Chrome extension) and is easy to install and it is very extremely easy to use. All you have to is simply add it to your Chrome, simply open the Amazon marketplace and look for a product. And after that click on the Unicorn button and simply list of vendor details like as the range, estimated sales, estimated earnings, comments and more.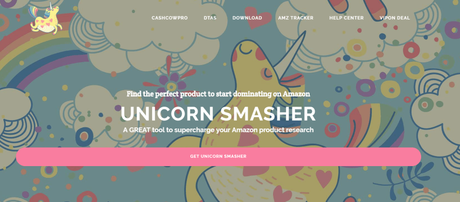 You can also see if it is an FBA product (completed by Amazon). Use this information to determine if a product you want to buy and sell on Amazon and find out high ROI giving Amazon product.
The filter option also allows you to simply filter the low or high price products, select sales lists or even show the FBA products tool. This is a useful addition that makes it closer to an objective than a simple search in the broadest sense. And trust me this one is the best free option available out there in the market.
Unicorn Smasher Pricing
The Unicorn Smasher Chrome extension is always free to download and use forever for free without paying a single penny. It was created as a free tool by the creators of AMZ Tracker that we have listed in the list of JungleScount Alternative.
Really this is another powerful and reliable Amazon tool that can help you in the analysis, monitoring, and improvement of overall Amazon sales. This tool can really help you in boosting your sales and conversion as well.
Pros & Cons of Unicorn Smasher:
Pros:
Cons:
Quick Links;
Conclusion: JungleScout Alternatives In 2019
All the JungleScout Alternative are extremely powerful tools that really help you in getting more sales and profit as an Amazon Seller. JungleScout is a great option but tools like Helium 10 and AMASuite 5 stands out from the crowd due to its unique features and capability of more accuracy than JungleScout.
If you really want to ramp-up your Amazon Business then you should definitely get started with tools like Helium 10 and AMASuite 5 which are the best JungleScout Alternatives in the market. We have actually, used both of these tools- Helium 10 and AMASuite 5 before and really they worked perfectly fine for me and it really helped in coming up with great product and keywords through which I was able to generate good revenue with ease.
Otherwise, if you're looking for a free tool then there is Unicorn Smasher, just install the Unicorn extension and get ready to boost your sales by finding the high ROI giving Amazon product easily.
We hope this post- JungleScout Alternatives suits your purpose well. Feel free to tell us which tool you liked the most from the list. If you liked the post, then do share it on one of your favorite social media channels like Facebook, Twitter, and LinkedIn.