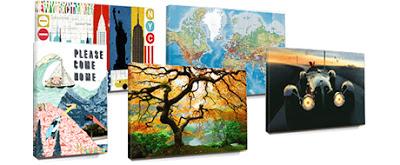 Our budget has been tight lately, and we've had to put off many upgrades to our house, but one of the things I've been able to do to freshen up the look of our living room is to get a canvas print from
Photowall
! Their artwork is beautiful and highly affordable. You can choose from more than 4,000 prints or use your own photo. And you can get either a canvas print or a mural.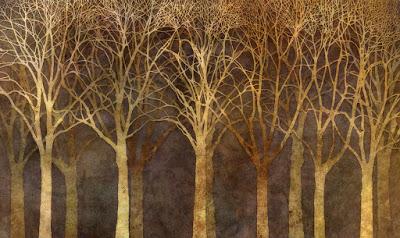 Check out the gorgeous print I found for my wall. It's called
Birch Grove Night
. It comes in 6 different color variations, but I chose Sepia to match my brown furniture.
The really unique feature about Photowall's canvas prints is that you can order them in almost any dimension you'd like (I chose a large one measuring approximately 59 x 31.5 inches) and include a do-it-yourself frame! Look how easy it was to put our beautiful picture together:

My print and frame arrived in this compact box.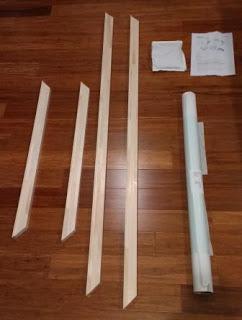 This is what was inside the box!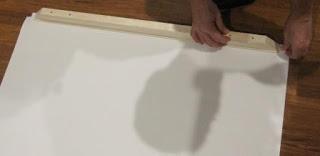 We flipped over the print, peeled the adhesive tape off one of the sides of the frame, and placed it along one side.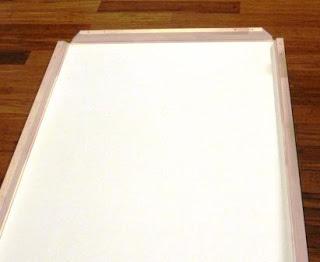 We did the same for all four sides.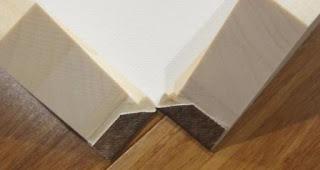 After folding up the pre-cut corners and attaching brackets (supplied), we flipped the sides of the frame in so they all fit together nicely.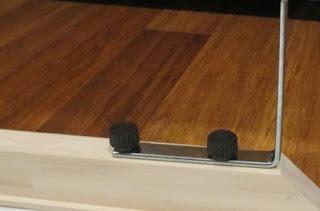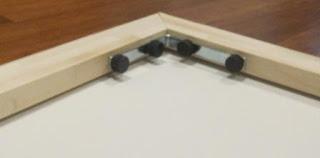 We screwed the sides together, and our picture was ready. Everything we needed was included!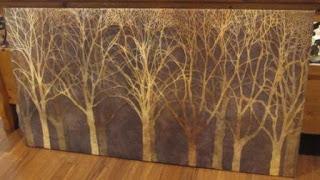 Our picture was done and ready to hang! 
(You can print out directions or watch a video here to learn how to assemble your frame. It was really easy. Anyone can do it!)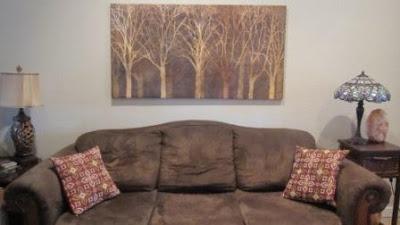 I love my living room's new look!
Of course, you can order only the canvas if you already have a frame you want to use. Or get your picture as a mural! The murals include wallpaper paste so you can apply them to the wall yourself.
I have to admit that I had a difficult time choosing a print because there are so many beautiful pieces of art to choose from. If you have something specific in mind, you can do a keyword search or check out the various categories they have, such as Children, Architecture, Nature, Landscapes, People, and much more. Prices vary according to the size you select, but they are extremely reasonable. You can even ask for customizations to the artwork. Want a different color or to remove an object from the photo? No problem! Ask for a quote to make the change. And fast, free shipping is available in the U.S.!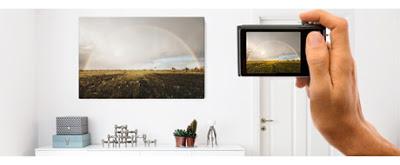 I can't say enough good things about Photowall. I will definitely be checking them out again when I'm ready to update another room. My living room practically looks like new with the gorgeous new picture, which has received so many compliments.
Would you like to check out Photowall yourself? This lovely Swedish company is now offering a
20% off
code for my readers! Use the promo code below when you check out on their website to receive the discount off your order.
pwsusanheimcampaign2017
Visit Photowall at the following:
Website: http://us.photowall.com/
Facebook:
https://www.facebook.com/photowall
Instagram: https://www.instagram.com/photowall_sweden/
Pinterest:
http://www.pinterest.com/photowall/

Disclosure: I received a complimentary product sample to facilitate my honest review, but all opinions are 100% my own.