...I painted my Formica kitchen countertops to look like marble.  I have received a lot of questions about how it was holding up over the past year so I decided to show you (and also I realized how many changes my kitchen has undergone!)
Here is my Ikea Docksta table I also painted today. This surface has the most wear since it used for homework and eating. There are a few permanent marker spots I can't remove, but I figure I can paint them out...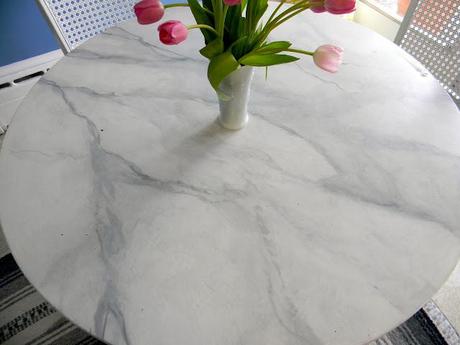 Here is was a year ago...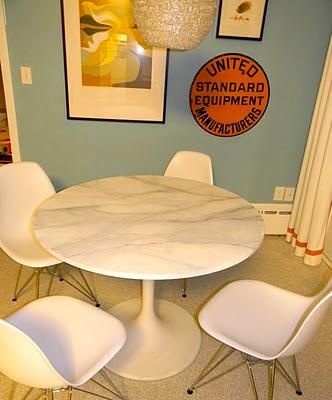 The counters one year ago...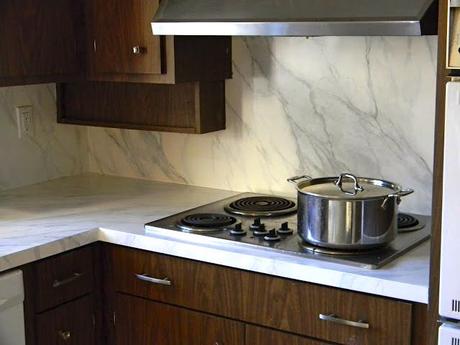 And today...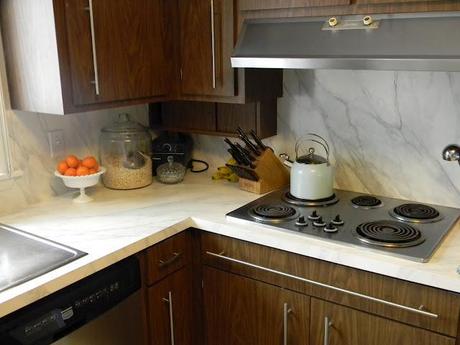 Upclose now...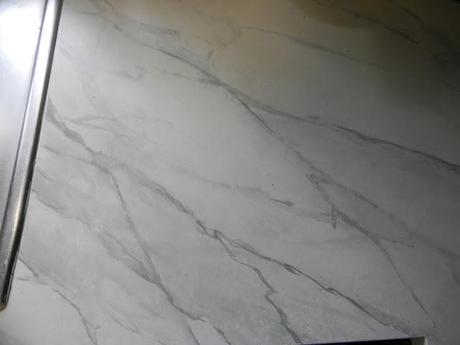 I do have a few mystery marks I can't remove.  A Mr. Clean Magic Eraser takes off most marks and stains though. For those that are stubborn I will eventually paint them and add a fresh coat of polyurethane to the entire counter. That is the secret to keeping them looking new.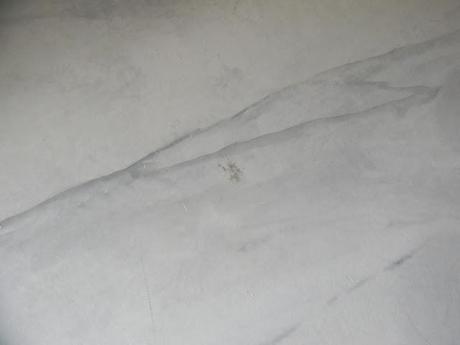 What I found entertaining was all the changes.  Yes. It is a well known fact I like to change things up and I might be  crazy when it comes to all things decorative.   To me paint is like underwear and I change mine often. I was one of those kids that rearranged their room monthly, so this has been going on for a long time and I don't see it ending soon. I also get bored easily and am way too visually stimulated. 
In one year the kitchen had: 4 wall colors (turquoise, white, pink, and blue) 3 light fixtures 2 tables 2 types of chairs  2 different curtain panels and we replaced the dishwasher, refrigerator and faucet. Phew!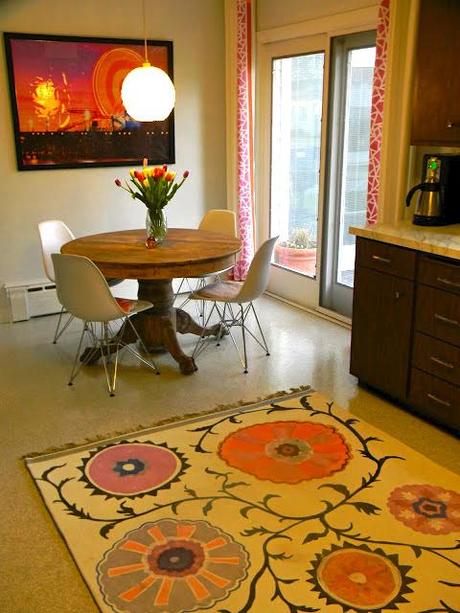 (the pink, orange and purple kitchen)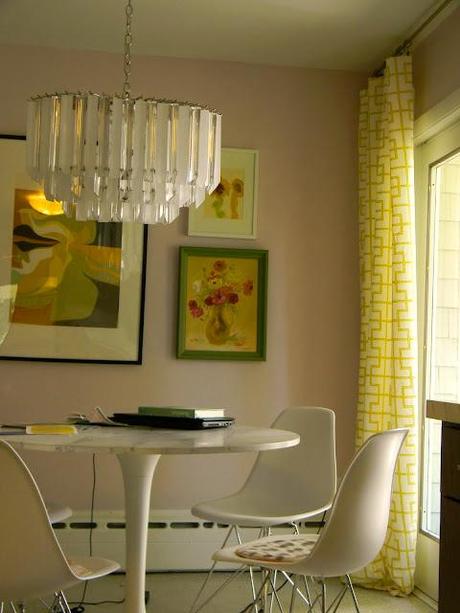 (the "pink for a day- then the men in my life had to have opinions" kitchen)
 And the present kitchen.  Got my pink in little punches.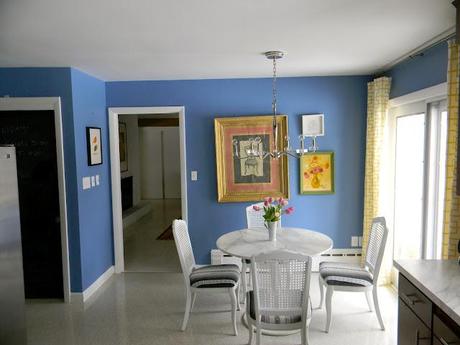 The only remaining original appliance is the Brady Bunch ovens.  The top one broke, so they too will be leaving soon.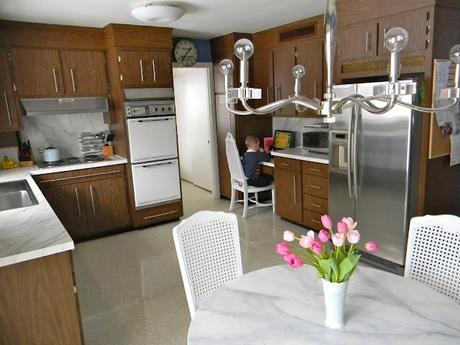 The one thing that hasn't changed?  The orange mudroom...