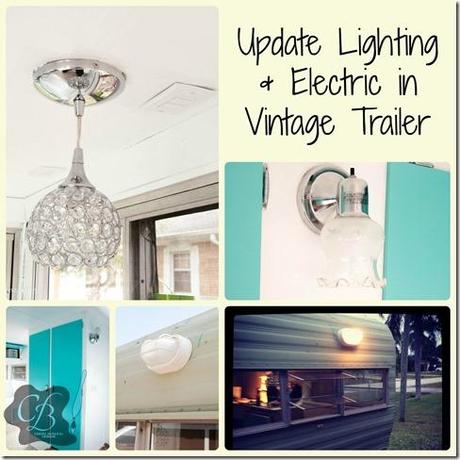 As much as I'm having fun renovating, Glinda, I am not restoring her back to her original condition.  I want to keep some of the vintage 70's charm, but I want to be safe.  I want to be able to safely plug in my laptop or a small blender for my margaritas!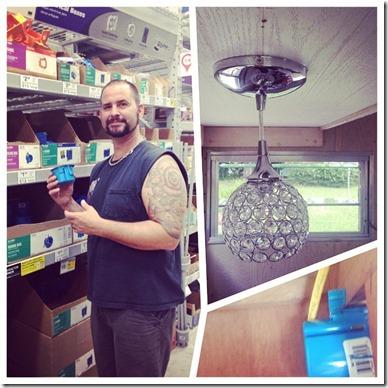 Thankfully, I have been blessed with help on this project.  One of these is a brother who is an electrician.  He came over and inspected the electrical outlets and lighting that was already installed.  He made a list and we went shopping!
New workboxes, new electrical wiring, new outlets, and new lights.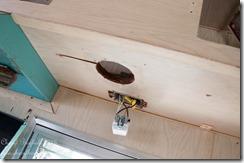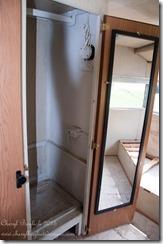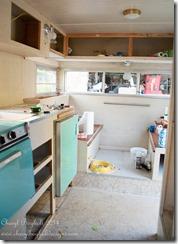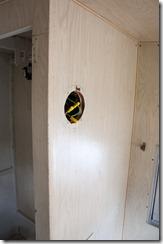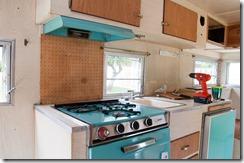 As you see, when I first got Glinda home, she had a few holes where I'm guessing some lights might have been.  There was not one working light in the trailer at all.  There were old battery lights and not enough outlets for what I desired.  Since I plan on also using Glinda as my mobile office, I needed to ensure that I have adequate outlets for laptop, portable printer, charging stations, etc.  I also need to see.  I also wanted a porch light and Billy had a good suggestion of putting a light on the front so I could see the propane tanks and tongue if needed.  Now, all of my lighting does need to be actually plugged up to electricity, not just plugged into my car…that would have been a whole different wiring issue.  I did add a few battery lights for those times I am not able to connect directly to electric.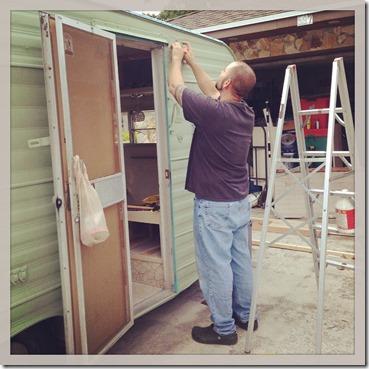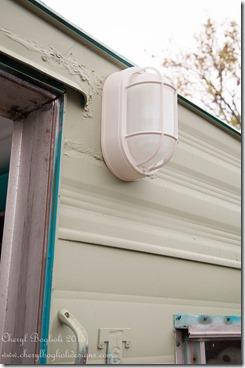 Now I have a wonderful porch light.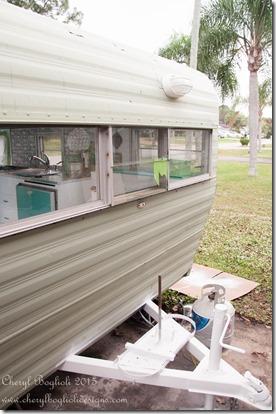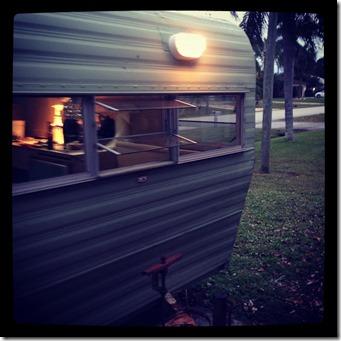 And a great front source light.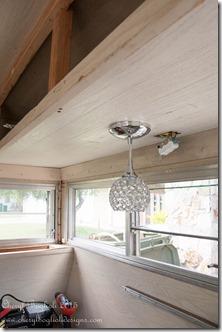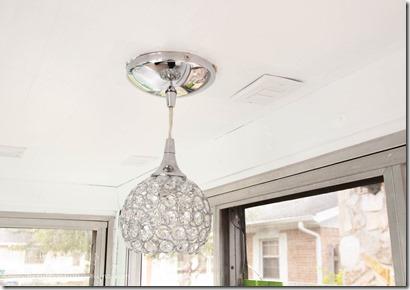 An adorable small chandelier hanging over dinette.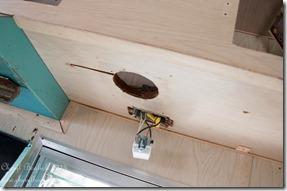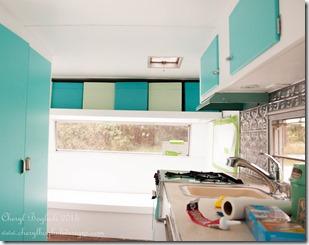 The light over the sink was replaced with a small recessed light and Billy added a switch/outlet combination for me as well.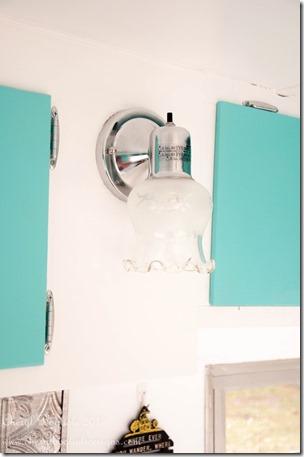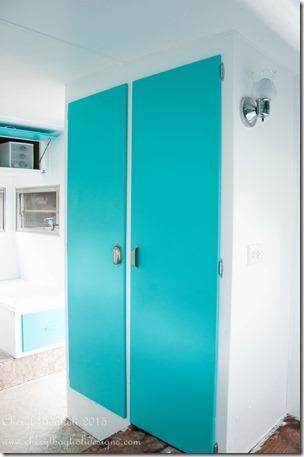 Two new lights were installed.  One in the kitchen/dining area, and one in the rear living room/bedroom area.  Now, here is my lesson I learned.  The inexpensive lights I chose did not have globes that were mounted.  They only sat in the holder.  So, I used Liquid Nails and actually glued these into the light holder itself.  It has held up so far, but I'll let you know if it doesn't travel for a long distance.  I can still reach into the globe and replace the bulb, so I think this will work.
Billy replaced a few of the outlets with GFCI outlets to be safer in case of any water (which I'm not going to have, right?)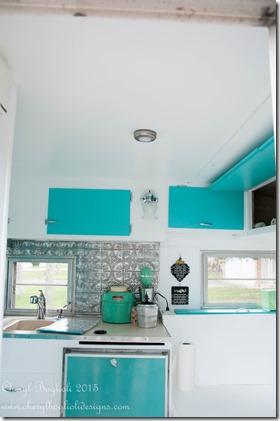 I added a small battery operated puck light in the ceiling and in the closet.  These will give me lighting when I need to go inside the trailer and am not yet connected to electric.  After all is set up, I might add another one or two of these if needed.  I'm thinking one over the bed would be nice.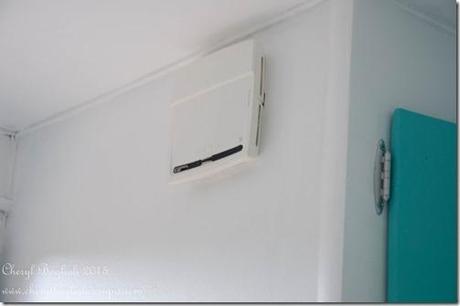 We even added a new smoke alarm.  Better safe than sorry, right?
All the electric and lighting is now fixed, repaired, replaced, or installed.  I'm in a very happy place when she is connected to electric and it gets dark.  She is starting to feel so homey!