Citizen commenter,  John Davis,  wrapped up all our grievances in less than 2 minutes.  Bravo Mr. Davis!
The Cliff Howard Youtube Channel has posted the individual citizen comments.  I have a feeling these videos may soon disappear so I took this screenshot.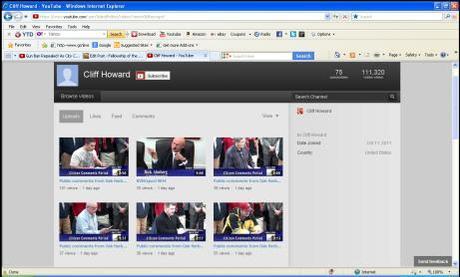 The kick-off of this citizen showdown was sparked by the Oak Harbor Town Council meeting on January 15th that went viral and was posted here on January 27th.
  http://fellowshipofminds.wordpress.com/2013/01/27/2nd-amendment-showdown-at-oak-harbor-wa-city-council/