15-Year Anniversary Eyeshadow Collection
15 ALL-NEW shadows for our big 15! You get neutrals, brights AND deep shades in a sleek gunmetal collectible box (our most luxe EVER!).
It's our party, and we'll launch 15 NEW (and only in this kit!) eyeshadow shades if we want to! With just the right balance of neutrals and brights, darks and lights, the 15-Year Anniversary Palette is both versatile and the ultimate UD junkie collection. Shades like "Junkshow" (a bright pink), "Evidence" (a deep metallic blue) and Midnight 15 (an oyster pearl shade) mesmerize the eyes. The collectible gunmetal outer box features a luxe faceted jewel "UD" on the cover and an eye-grabbing laser-cut filigree design on the sides. Inside, the shadow tray pulls out to reveal a velvet-lined compartment that can be used to stash jewelry or personal mementos.
Included in this kit: Deeper (deep shimmery golden brown), M.I.A. (soft shimmery dark brown), Ace (dark gunmetal shimmer), Blackout (darkest, most saturated black), Half Truth (shimmery smoky purple), Tainted (pale matte purple with golden shimmer), Junkshow (bright pink w/fuchsia shift), Omen (shimmery metallic bright purple w/blue shift), Evidence (deep metallic blue), Deep End (bright teal shimmer), Midnight Rodeo (medium metallic brown w/silver and gold glitter), Midnight 15 (oyster pearl w/silver glitter), Vanilla (shimmery white gold), Flow (soft peach shimmer), Chase (metallic bright bronze)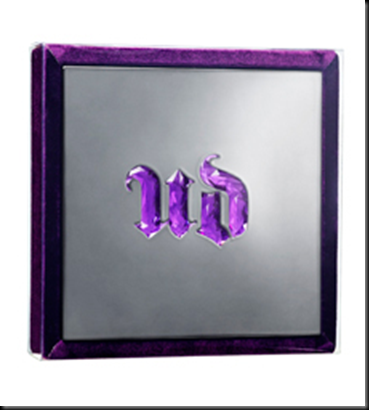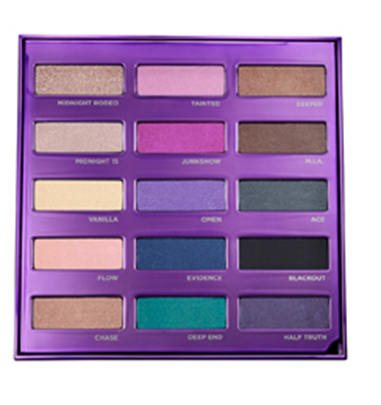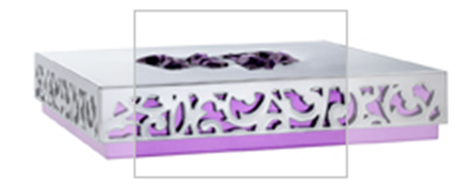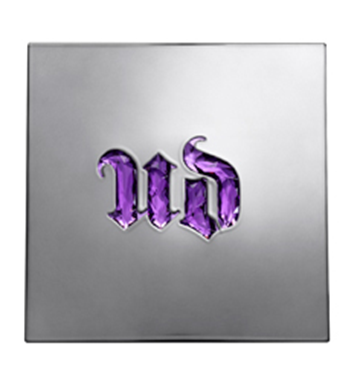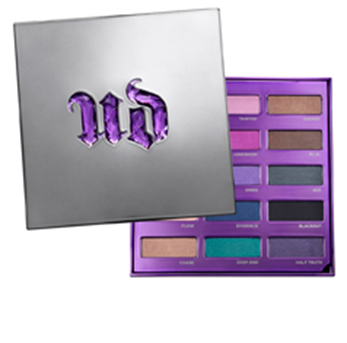 Super-Saturated High Gloss Lip Color
This formula delivers all the opaque, saturated, high-impact color of your favorite lipstick and an arresting high-gloss finish in one chubby pencil. And with a dynamic bright to deep shade range in creamy and sparkly textures, the runway-ready possibilities are endless. Even the glittery hues in this collection of high-gloss lip pencils feel smooth on your lips (and leave not a trace of sparkle grit). This conveniently portable pencil's high-gloss shine can be blotted for a more stain-like effect, but no matter how you wear it, the color lasts. Free of mineral oil and paraffin, this formula contains plant-derived ingredients that nourish lips. Because the barrels and boxes are color-matched to each shade, locating the color you want is easy, even in the deep, dark depths of an oversize tote.
Adrenaline Bright fuchsia sparkle
Big Bang Bright pink with sparkle
Crush Hot pink
Fbomb Bright red cream
Punch Drunk Bright orange cream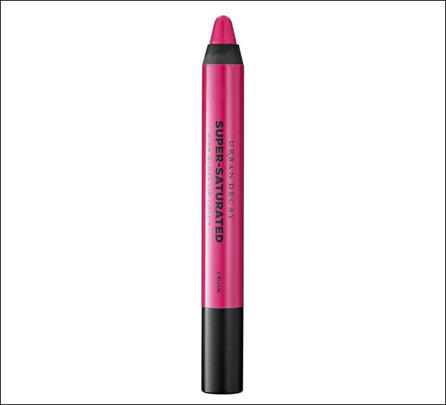 The Revolution High-Performance Lash Curler
This innovative "lash emancipator" abolishes one-size-fits-all curling. The open cage– without the bars on either side of the curler– lets you curl your lashes all at once or in sections without crimping, and without pinching your skin. Gone are the days of contending with a standardized cage that was clearly designed with someone else's eyes in mind.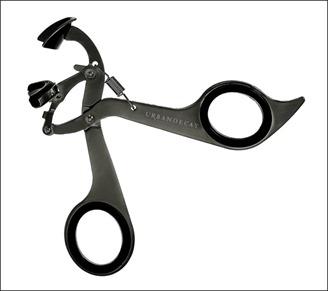 Lush Lash Mascara
This nourishing, thickening, and lengthening mascara is infused with peptides and moisturizing panthenol that allows your lashes to grow for a longer period of time. Its formula builds and beautifies so your lashes will grow longer and fuller over time. Used in conjunction with Urban Decay's Lush Lash System (Growth Accelerating Serum and Conditioning Mask), it provides additional lash nourishment. This very enduring formula is not technically waterproof, but there was zero smudging or running after road-testing it in a hot yoga class. The outer component features a lush swirl motif, and the large hourglass-shaped brush provides generous mascara distribution. It's the ideal mascara for anyone who suffers from brittle, fragile lashes, as well as those with great lashes who want to build and strengthen them even more.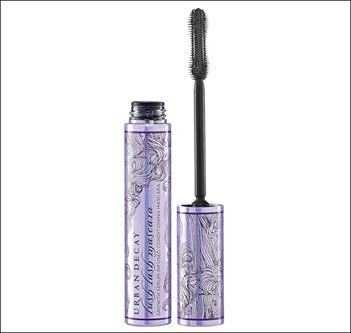 24/7 Waterproof Liquid Eyeliner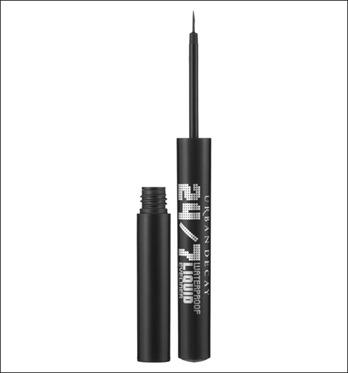 This eyeliner lets you draw waterproof liquid lines so sharp they could cut glass. Urban Decay's slender brush lays down long-lasting matte, slick, and shimmery shades sure to satisfy your color lust. Available in a veritable rainbow of long-lasting, highly-pigmented color options, these shades can be applied in thick or thin strokes with an ultra-fine brush tip that's short and easy enough to control. The slim pens are conveniently color-matched to each shade.
Bobby Dazzle White silver with iridescent sparkle
Demolition Deep matte brown
El Dorado Yellow gold with gold sparkle
Perversion Carbon black
Radium Bright blue with silver sparkle
Retrograde Dark purple with purple sparkle
Revolver Dark gray with iridescent sparkle
Sabbath Deep matte navy
Siren Teal with blue shift
Smog Deep brown with golden shimmer & iridescent sparkle
Woodstock Hot pink with iridescent sparkle