Who says makeup is only for girls? From David Bowie and Boy George to Adam Lambert, Jared Leto and today's crop of glam rockers, the impact men have made on the art of makeup is one that still resonates through the present day and boys keep swinging!
Pretty Boy, OCC's new Fall/Winter 2011 Colour Collection, takes its inspiration from these artists and performers to present a palette created to empower all genders to express themselves with color.
The creative process began backstage at the Fall/Winter 2011 Collections where the runways were littered with brightly coloured makeup including intense neons and saturated pastels, not typical of what to expect from makeup trends meant for the later months of the year. At BESS NY, under the direction of Makeup Artist Vincent Oquendo, male and female models alike took to the runway in bold neon lips, multi-colored eyes and with some literally covered head-to-toe in glitter. At Eva Minge, Makeup Artist Kristi Matamoros created a look that showcased almost-neon red lips, and at Logan Neitzel, Makeup Artist Victor Henao's look featured a graphic green/black eye makeup look that made models of both sexes look equally mysterious and androgynous.
OCC's take on the trend features 6 new intense shades of Lip Tar, alongside new Nail Lacquers, Loose Colours, Pure Pigment powders (a pro favorite!) and Glitter to finish off the look with a bold and dramatic flourish.  Available
Lip Tar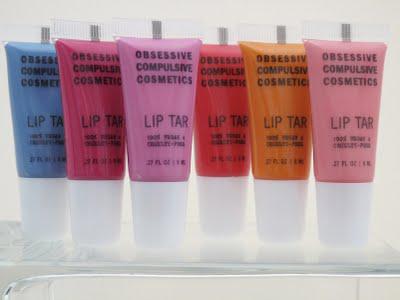 Butch Pastel periwinkle
Femme Pale flamingo pink
Banjee Freshly sliced mango
Queen Screaming neon red
Narcissus Creamy pink/lavender
Pretty Boy Deep, true fuchsia
Loose Colour Concentrate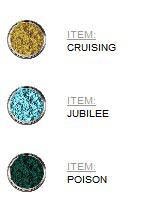 Cruising Brassy gold shimmer
Poison Primordial forest green
Jubilee Pastel blue with intense green/yellow shimmer
Pure Pigment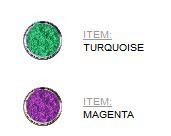 Magenta Intense red-violet
Turquoise Intense teal/green
Glitter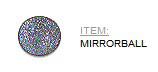 Mirrorball Disco-era silver with rainbow reflections
Nail Lacquer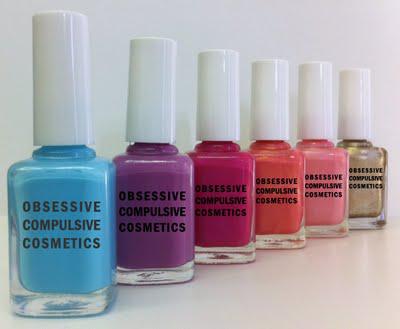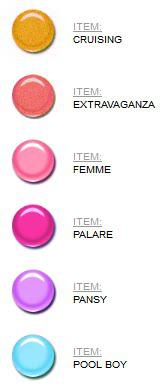 Pool Boy Creme blue
Pansy Creme purple
Palare Deep fuchsia with blue/violet duochrome
Femme Shimmering flamingo pink, matches Femme
Extravaganza Rich pink/coral with gold shimmer overlay
Cruising Brassy gold shimmer, matches Cruising