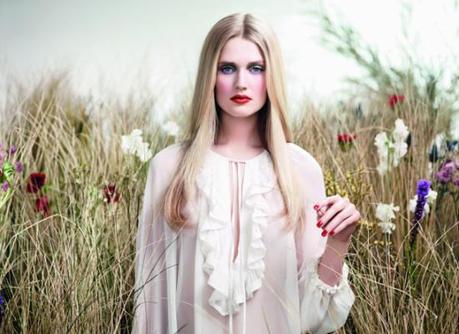 Every year, we shake off the winter chill and eagerly look for the first sign that the sun is on its way. Like magic, the pinks, mauves, peaches and lavenders begin to dot the landscape. The colours bloom with the sun's first rays then, disappear as quickly as a whim.  The red-orange poppy dances in the breeze, sunny, golden rapeseed captures the sun's glow and wild hyacinth cools the soul with bursts of blush traces.
The fragility of spring is at the heart of the inspiration behind Givenchy Instant Bucolique.  Speckled pastel powders for eyes, face and cheeks leave your skin refreshed and pretty while eyes get a touch of tender green, pink, soft brown and mauve.  Lips get a dose of full bloom color with poppy red.

Givenchy Le Prisme Blush Bucolique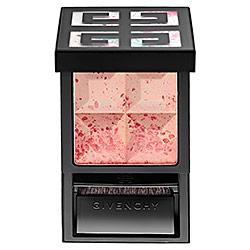 Inspired by the playful color of poppies, this blush is produced through a new compaction process that allows a gradation in color harmony reinforced by a higher concentration of sparkling nuggets in the bottom of the pan.
#01 Bucolic Rose
#02 Bucolic Poppy
Rouge Interdit

#54 Bucolic Poppy
Givenchy Gloss Interdit

#32 Bucolic Poppy
Givenchy Vernis Please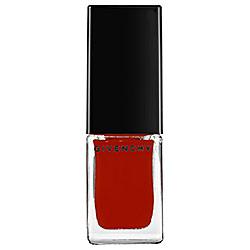 Givenchy Vernis Please! Nail Lacquer has a glossy formula that glides onto the nails and delivers rich, vibrant color. Apply one layer for a semitransparent touch of color or two layers for a more intense result. The chip-resistant formula ensures polish will last.
#177 Bucolic Poppy
Givenchy Le Prisme Visage Bucolique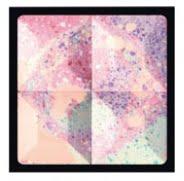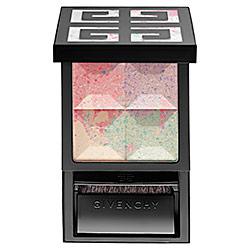 This powder contains four shades that combine to form a unique blend for maximum radiance. Atomized particles create a fabulously soft and homogeneous formula that provides a flawless matte finish.
The colors are packaged from the top to the bottom of the pan, with a unique compaction process allowing a blurred effect and several color inlays. The high-tech compact has a "clap and slide" magnetic opening device.
#Bucolic Blossom
Givenchy Le Prisme Yeux Quatour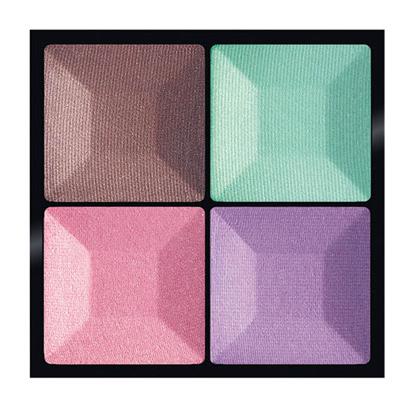 #79 Bucolic Blossom