In love with essence! The new make-up trend edition by essence is inspiring!
"I love" is not just a name - the products are so gorgeous you're sure to fall in love with them!
In the late summer, essence make-up is about to get extreme, unique and totally dramatic! Kesha and Lady Gaga show us how it's done: Extreme looks with spectacular color effects and mega-volume lashes are hip in everyday life – and because these looks are all the rage, essence will make the hearts of all true drama queens beat a little bit faster with the new trend edition "I love" in September and October 2011. Products in deepest black and with a cool finish ensure extravagant style and are guaranteed to lead to unforgettable moments! And the best thing is: you don't have to worry if you can't get enough of these extraordinary products – as of autumn, you can start a long-term love affair with them! Because from September 2011 onwards, these products will be joining the essence standard range.
essence I love stage – eyeshadow base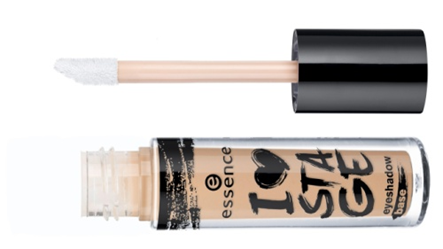 It belongs to the stage and is sure to turn any lady wearing it into the star of the show: the I love stage – eyeshadow base! It can either be used as a base for concealer or eyeshadow. The creamy texture won't settle in the crease of your eyelid - it makes every eyeshadow last longer and intensifies the color. For a smooth eye make-up that is just waiting for its grand appearance in the spotlight! Available in 01 beige. Around 2.49 €*.
essence quattro eyeshadow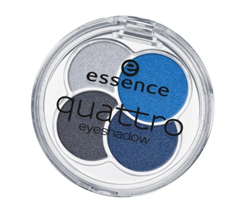 Four colors and endless styling possibilities! The quattro eyeshadow completes the dramatic I love look. Perfectly aligned colors with a wonderfully silky texture guarantee spectacular eye make-up from matt to shimmering! Available in 09 denim 4.0. Around 2.99 €*.
essence stay all day long lasting eyeshadow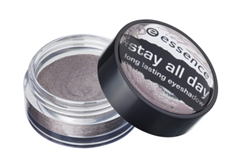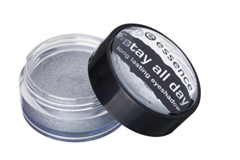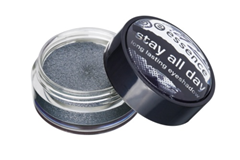 Spot on for all beauty queens! The new stay all day long lasting eyeshadows keep their promise. Their new formula is particularly colorfast and long-lasting. Thanks to the strong pigmentation of the colors, intense results and lovely compliments are guaranteed. The stylish eyeshadow pot in different designs is already an eye-catcher on its own! Available in 03 steel the show, 04 stars & stories and 06 rock chic. Around 2.79 €*.
essence I love glam – powder eyeliner & eyeshadow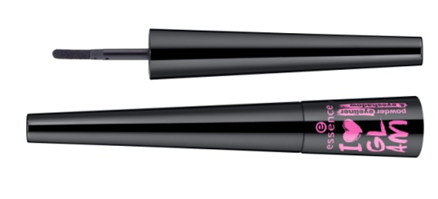 The ultimate all-rounder for dramatic eye make-up: The powder eyeliner & eyeshadow is an eyeliner and eyeshadow in one! Thanks to the loose kohl texture, it can be used as both. The special flock applicator ensures particularly smooth results and the delicate shimmer pigments give your I love style an absolute wow effect! Available 01 black. Around 2.79 €*.
essence I love style – liquid eyeliner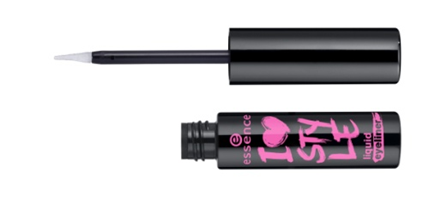 It is accurate, fast-drying and long-lasting – the ultimate must-have for those who want to achieve intensive late summer looks! The new liquid eyeliner gives your eye make-up an ultra black finish and extreme depth with its carbon pigments and slightly glossy texture. Thanks to the fine applicator, it's as easy as child's play to apply an accurate eyeline for absolutely eye-catching style! Available in 01 black. Around 2.49 €*.
essence I love rock gloss eye pencil


Rock chicks take note! Your festival look is about to receive an ultra glossy finish. With the deep black gloss eye pencil, your style will include long-lasting eyeliner with a glossy appearance. What's not to love? Available in 01 black. Around 1.29 €*.
essence I love extreme – volume mascara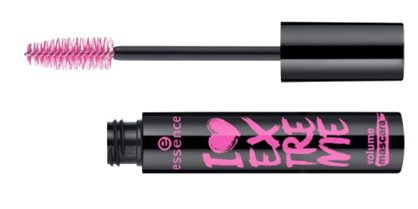 Even Lady Gaga will be green with envy! This is as extreme as it gets!
The new volume mascara contains ultra black pigments to dye your lashes in a deep black – and it comes with an extra-large brush for extreme volume! This combination ensures a perfect "star" look!
Available in 01 black. Around 2.79 €*.
essence on top lipgloss


This way today, that way tomorrow! With the on top lipglosses, you can change the color of your lipstick or lipgloss to give it an individual touch. Simply applied on top, you can create seductive holographic accents in black, silver and pink. For an extraordinary look, only apply to parts of your lips. There's no limit to your creativity! Available in 01 dramatize and 02 glamorize. Around 1.99 €*.
essence color & go nail polish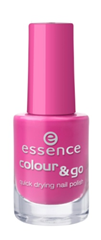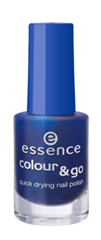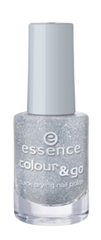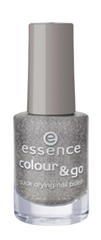 In love with the colors, in love with the polishes! The new color & go nail polishes are enchanting with their extra fast-drying formula and ultra flat brush for an even smoother application. It's so hard to choose – you simply have to have them all! Available in 08 ultimate pink, 76 hard to resist, 80 icy princess and 83 luxury secret. Around 1.29 €*.