Unlimited color, unlimited effects, unlimited looks! All creative beauty queens take note: from August 2012, essence offers endless new and cool styling options for your eyes, lips and nails with the trend edition "colour arts". Pure color pigments in bright shades – from matt and subtle shimmer to metallic and sparkling glitter – ensure a unique look that is guaranteed to be eye-catching. All pigments can be mixed and matched for an absolutely individual look. Whether used on their own or combined – the expressive colors in this trend edition are sure to lift your mood and awaken your creativity! Do it yourself… with essence!
Pigments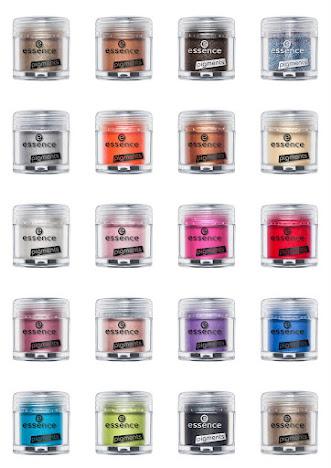 Rainbow colors! It's hard to choose when you have a choice of 20 expressive colors and endless effects. Simply select your favorite colors, mix them together upon demand and apply on the respective moist base for your eyes, lips and nails. Thanks to the high pigmentation and extreme coverage of the colors, each individual colour-art look is sure to be a success – every single day!
Eye Base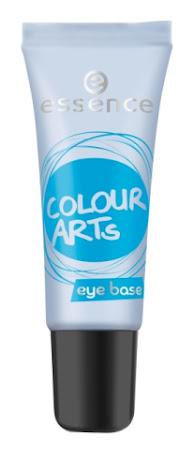 Stays on and on… The superfine, transparent eyeshadow base allows a smooth application of the color pigments and guarantees long-lasting and intensive eye make-up thanks to its great bonding effect.
Lip Base

The perfect base for the application of color pigments on your lips! First, apply the transparent base and then dab on the desired color pigments with the multi tasker. The color arts pigments are also ideal for creating unique shadings and patterns.
Nail Base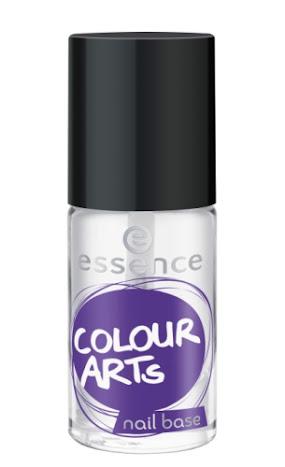 Mix it baby! The transparent nail polish base can be mixed with one or more pigments to create totally new color combinations over and over again. It can also be used as a color-sealing top coat.
Multi Tasker


Multitasking made easy! This applicator has been specially developed to ensure that the pigments are applied in just the right place. The silicon tip allows an accurate dosage and exact positioning. The applicator is an absolute all-rounder – it is ideal for professional application on your eyes or lips and for effortlessly mixing the pigments. And with make-up remover, it's easy to clean the multi tasker, too!
Mixing Jars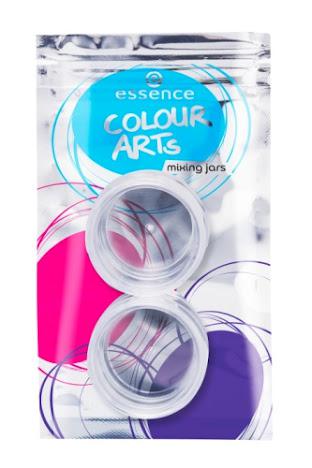 You can mix and store your favorite pigments in these little transparent plastic boxes. They come as a duo so you can save your unique creations for future make-up looks, too