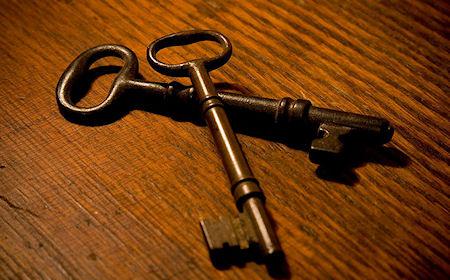 image credit
Keys have always been endowed with a certain sort of magic. They have the power to reveal things that were unknown or obscured before. Even the word 'key' means a tool that opens physical, intellectual, or spiritual barriers. A key can give access to riches and treasure, or it might keep safe closely guarded secrets, as in the legend of Pandora's Box.
When a woman puts an
antique key on a chain
and wears it around her neck, close to her heart, it could mean any number of things, a mystery just begging to be unlocked. The precedent for jewelry as symbols goes back at least to Queen Victoria, who hardly ever wore jewelry that didn't have a emotional message of love or mourning. On the other hand, it could just be fashion.
(thanks Lisa)
The Presurfer