Jet is a new service which promises to save your $$$ on anything you buy online. But this isn't just a e-commerce price comparison tool or website. Yes, it does do that too for you but it just one step of all the steps it takes to make sure you get a discount of anything you buy online.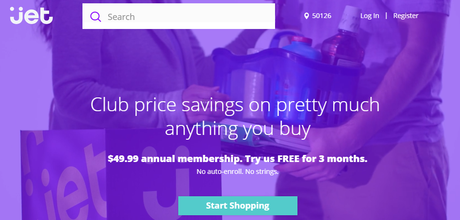 Starting with a three-months free trial, Jet.com is a 'Amazon Prime' Rival which comes to a price of $49 per year (Amazon Prime is $99 per year). Not only it compares prices anywhere on web to give you best pricing but being a Member of Jet.com gives you addition $ saving on that best price. But it isn't just a price aggregation, it even allows retailers to sell their products directed on Jet but its algorithm makes sure you get the best price automatically ( even if the product is available at higher price on Jet ).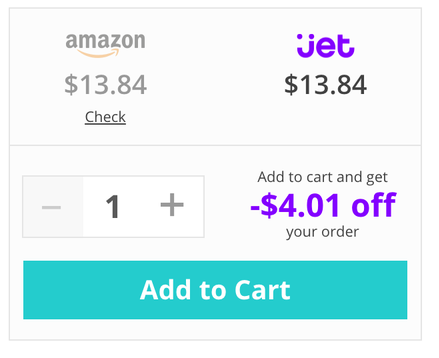 After about a year of private testing, Jet is finally available for everyone to try, join and save. From user experience most times it will direct you to the best price on Amazon but the best price about buying from Jet is its unique features which saves money even when you buy from Amazon via Jet. Apart from the regular member discount ( varies depending on the product you are buying ) it also has this unique savings unlocker which unlocks more savings by adding more recommended or related products in your cart. The more recommended products you add, more the savings you get. These recommended products are mostly related to the product you are buying.
Apart from adding more items for discounts, there are a few more things you can do to save. Just like with every online retailer, each item on Jet comes with a free return policy if you choose to waive this option off you are given more savings. And this still isn't the last step towards savings, your payment processor ( VISA or MasterCard or Discover etc ) also changes how much more you can save.
But Jet doesn't stop there. Jet has partnered with more 2000+ retailers online which makes sure anything you buy online ( outside Jet ) enables savings just like you would get from Jet. These savings are in the form of JetCash.
The one thing it lacks from its service is the one-day delivery, but shipping for anything above $35 is made free and usually shipping takes 2-3 working days depending on your location. So shipping shouldn't be a deal-breaker for anyone.
Watch the video below to understand how exactly Jet works for you, to make sure you get the best deals online.
Jet is still very new and limited, for now it is only available in US and if you sign-up now with promo code LESSMAYO you get 6-months of free trial. Check below for a hilarious Jet.com ad with Silicon Valley actor Kumail Nanjiani