I'm sharing with you this press kit about Patrina Wisdom.  She's one badass mom whom we can all emulate:
Patrina Wisdom aka The Fresh Start Specialist has kicked off a BadAss Bodacious Moms movement to support moms in mindfully creating a balanced and brazen life!
San Diego, CA -Patrina Wisdom is a dynamic speaker, certified life success coach, yoga instructor, retreat facilitator, NLP therapist, vlogger, mother, published author and founder/leader of the Badass Bodacious Life Movement. She believes that in order to live a BadAss Bodacious Life you must connect with, embrace, and exercise every part of yourself.
Patrina states, "Motherhood is not for punks. Moms often complain that it's hard to find time for themselves. Many of them set aside their own dreams and happiness because they still believe it's their responsibility to be selfless nurturers… They are constantly saying things like 'I have no time for myself' or 'maybe next year I'll ___' but I say, why not start today? My philosophy is to exercise Self-Ful Mothering, rather than Self-Less Mothering!"
As a single mother of four children and successful entrepreneur, Patrina Wisdom understands the unique challenges of being an empowered woman and mother while also maintaining a career. It can be a real balancing act and many moms have a hard time finding a supportive community. Patrina's main goal is to cultivate this community and support moms in becoming the most badass version of themselves.
Patrina is calling forth moms who are ready to Unleash their Inner Badass!
If you are a stay at home mom, single mom, or mommy-preneur who has a deep yearning to express yourself more, need a little extra push to launch your own business: or if you are looking to feel your best, regain your sexy, and reawaken your sparkle with a supportive community then you are a #BAM- Badass Bodacious Mom in the making.
Join the movement at http://patrinawisdom.com/bam/
Her Story:
After losing her husband of 20 years to suicide and learning that she was pregnant with her fourth child the same day, Patrina McDonald, A.K.A. Patrina Wisdom made the tough decision to awaken her life by walking away from the financial business she and her late husband spent 12 years building and began creating the life she really wanted. An expert in assisting with life transition, Patrina provides the vital tools to empower individuals to positively transform and re-create themselves and their lives in a BadAss way.
She is known for inspiring courage and developing successful and responsible leaders. Her experience in the healing arts, entertainment, and financial industry coupled with her passion for personal growth and development, along with her personal journey, and her natural intuitive and healing energy makes her a natural, effective, and sought after public figure.
Through her work with her company Mindful Living, Inc and her non-profit organization Hands of Comfort Foundation, Inc. her Wisdom Teachings have helped thousands of people move into their greatness and create their BadAss Bodacious Life.
How To Get Involved:
Visit Patrina's website at http://patrinawisdom.com
Join the #Bams movement http://patrinawisdom.com/bam/ to be added to #BAMS private Facebook community and to receive updates on upcoming classes, events and retreats in your area.
Patrina is excited to meet you, hear your story, and help you thrive.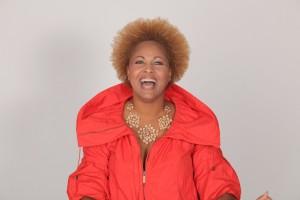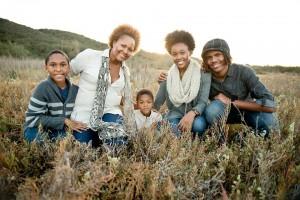 Media Contact: Katy Fetyko
(805) 550-0050