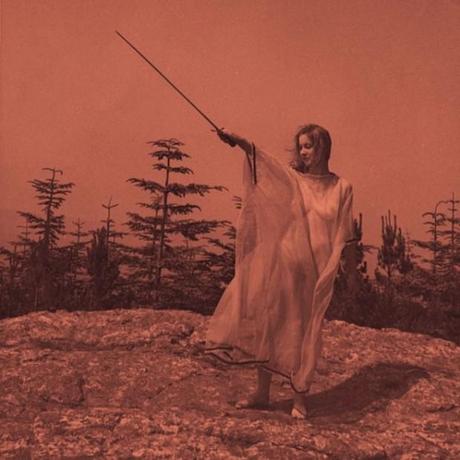 Bands peppering a little bit of psychedelic funk over their standard rock components has been somewhat of a common occurrence these last few years, so much so that a number of acts partaking in the trend have gotten a little lost in the fold. When somebody does it right, with a little bit of panache and a bit of spark, they can really set themselves ahead of the pack. You only need to look at Tame Impala's Lonerism from last year for a perfect example of this. One band on the very cusp of breaking away into potential greatness are Unknown Mortal Orchestra.
The transcontinental outfit hailing from New Zealand and the US gathered a good amount of hype in 2011 off the back of their self-titled debut, and now the trio have returned with their hazy, lo-fi spectrum of guitar sounds. There is a distinct '60s pop and psychedelic sound to their second self-titled record (affectionately known as II), which sees the group wear their influences firmly upon their sleeve. But despite the homaged wah pedal effects, tremolos,  shuffling drums, and glimmering tones that bring more than a little inspired sunshine to the record, there's also a real soulful quality, found most often in the vocals. The warm, sun-drenched state of the album's instrumentation plays host to that as well, but it's frontman Ruban Nielson's dry, crackling voice that adds a little more heart and meaning to the album.
The band definitely have found a style that works for them, but part of what makes them good also holds them back a little. There slow-burning, blissed out, pop guitar style works well, but it also feels a little too peaceful at times. There are possibilities for Unknown Mortal Orchestra to really tap into the source material on II and take the album further. "One At A Time" sees them kick things up a number of notches and embrace the kind of funky strut that is often sacrificed for a more laid-back lean. Dont get me wrong, the more ambient nature of their style works well, but the energy and enthusiasm radiating from "One At A Time" is the kind of juice they need more of if they wish to elevate themselves from being really good to being something really special.