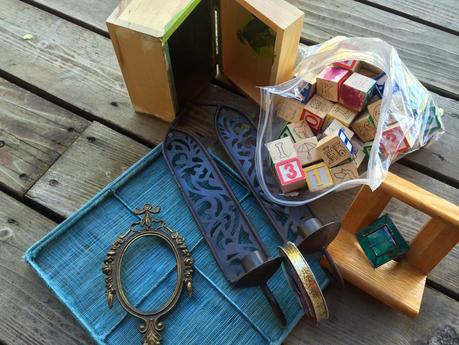 So this story starts with stuff. It's hard for me to part with stuff. And then I had two girls who hated to part with stuff. One day about 10 years ago we did a major cleaning out of the girls closets and under their beds. I couldn't part with all that colorful stuff that was a part of their growing up.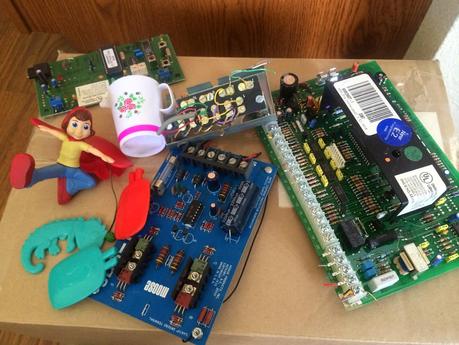 I had the idea to create a huge piece called the "Unhappy Meal" as most of this stuff came from you know where. It was a commentary on children begging their parents for one more toy but in reality all they really want is their parents attention.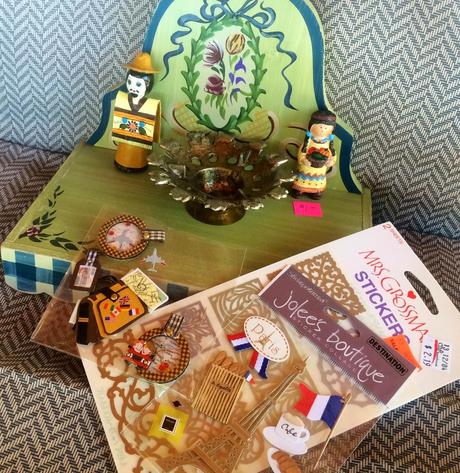 I moved about 7 years ago and decluttered and got rid of a lot of stuff, I then started my
Every Little Thing
art business where I use up all this stuff in my art. Well lo and behold this gave me a reason to start collecting little things again, justified by the thought that I'll be using it in my art. And people started sending me their little things. Which I greatly appreciated, but was starting to feel the pressure of STUFF.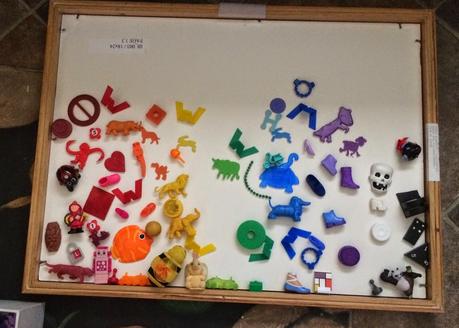 It was time to create an Unhappy Meal II
My younger daughter asked me, "what ever happened to the Original
Unhappy Meal
? I said "I left it at the last school I taught at and for all I knew it could be in the trash". She said, "I hope not, that was the defining piece of a defining period of your art." WOW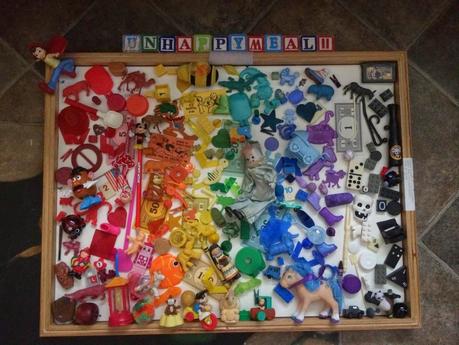 The frame was given to me by the same daughter when she moved, it was part of a display at Borders that she bought when they were going out of business. I am using it upside down.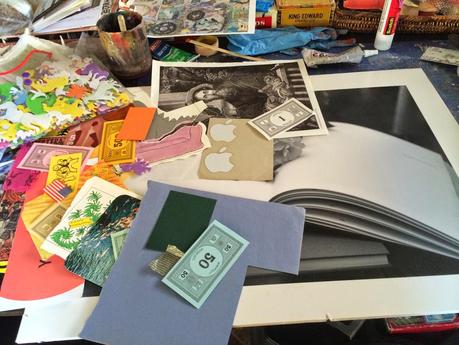 Next step was to find papers to collage the board with so white would not be showing behind the toys...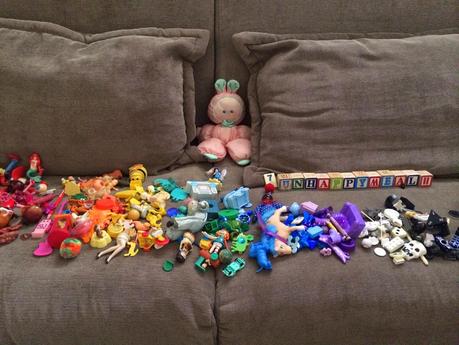 ...which meant I had to take all the toys off the board.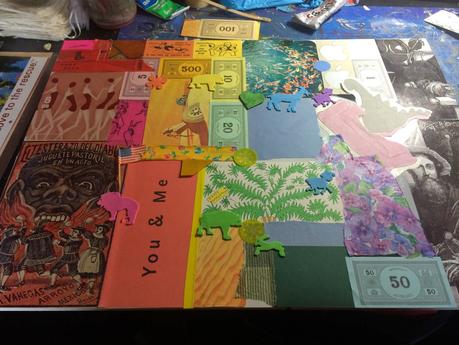 Laying out the papers.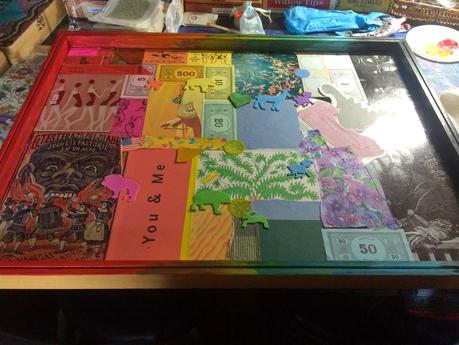 Then painted the frame.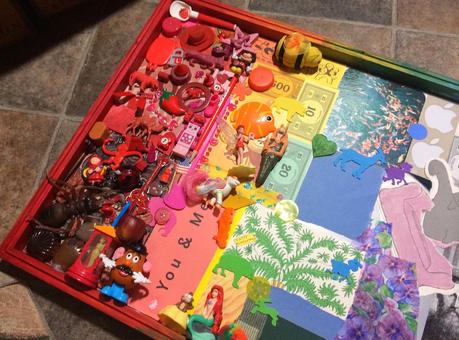 Then start gluing down the toys.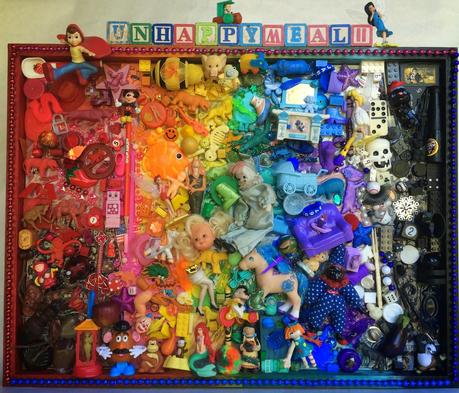 The finishing touches were adding the mardi gras beads to the groove in the frame and adding the block letters and toys at the top. Then I poured Dimensional Magic all around the toys to give it a nice finished look.
The original UnHappy Meal was also in a rainbow, but it was much larger and it had a crying baby voice box that could be turned on and off.
This one measures 18" x 24" 
Many thanks to my top contributors of stuff: Lisa, Innes, Selina, Leslie, Aunt Jerry, and Millie. If I left you off by accident just leave a comment. And to
Rebecca
 for the idea of using the alphabet blocks for the title.