One of the advantages of online gambling is that most online casinos give customers bonuses and rewards for using their platforms. These bonuses give you additional value that is not available in most offline casinos and can be used to bet for real money.
Usually, when you sign up with a betting platform, or when you credit your online account on a betting site, you qualify for bonuses and rewards. These rewards and bonuses are accessible by every player no matter how much you stake. Players who stake larger amounts are going to have higher earning potential, but you can also use your small stakes to win big if you know what you are doing and have a heap of luck.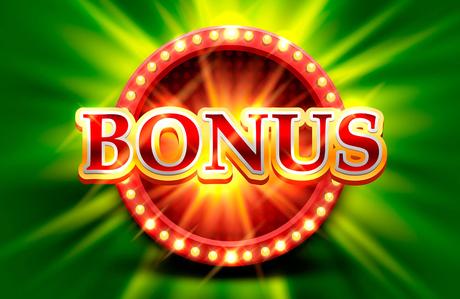 Not all bonuses are created equal
Cashable and non-cashable bonuses
Casino bonuses are usually divided into two major categories, cashable and non-cashable bonuses. These bonuses are often misunderstood by bettors and there is one very important difference between the two.
You will be allowed to withdraw cashable bonuses after meeting wagering requirements.
Non-cashable bonuses, however, cannot be withdrawn even if you fulfill the wagering requirements.
Now you might be convinced it makes no sense to have a bonus you cannot withdraw. However non-cashable bonuses are usually reserved for players of table games like Roulette and Blackjack. They drastically improve your cash standing and allow you to play higher stakes, which we all know can leads to higher wins.
Available rewards and bonuses
Every gambling site has its own method of rewarding customers for using their services, so there are a wide range of offers from one gambling site to another.
There are three major types of rewards and bonuses. They are:
Sign up bonus
Reload bonus
Loyalty bonus
The chances are your favorite online casino offers more bonuses than the above three, which can be confusing for newbies. If that is the case, this beginners guide to online casino bonuses may help you.
Sign up bonus
Also called a welcome bonus, a sign-up bonus is an industry standard today. In fact, almost every gambling site has a sign-up bonus of one kind or another. A sign up bonus is the amount you are offered when you register and deposit money as a new member. The figure is usually determined as a percentage of your deposits and there is also a maximum withdrawal limit. In most cases you can only withdraw your signup bonus by staking it on a betting event and winning.
Some gambling sites are also offering no-deposit bonuses to newly registered members. This means you can get a bonus when you sign up without making a deposit. Non-deposit bonusesare usually very small but allow users to try gambling on the platform without risking their any money.
Reload Bonus
These are offered to gamblers at many casinos. These bonuses are paid on subsequent deposits after your first deposit and welcome bonus.
Reload bonuses are incentives for you to continue topping up your account and increase your gambling activity. In some cases, reload bonuses a hundred percent of your deposit. So, if you deposit AUD100, you can expect to get a reload bonus of AUD100 to give your AUD200 in your betting account. Wagering requirements will normally apply on the bonus amount.
Loyalty bonus
These bonuses are usually reserved for long term customers of an online casino or those who have attained a form of VIP status. As your VIP status increases, you are likely to receive these types of bonus from online casinos as well as increases in the percentage of the bonus you receive.
Bonuses come in all shapes and sizes. They are great way for you to try out several different casinos to see if you like the games and the user interface. Just make sure you understand the wagering requirements and how the bonuses work or you might be disappointed when you can't withdraw the balance you have accrued using a bonus,