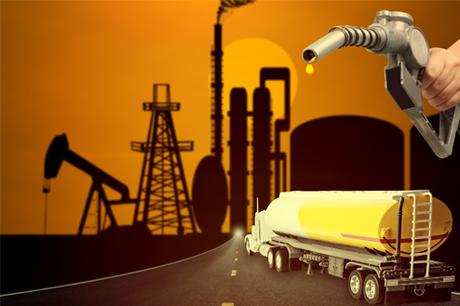 To understand how emissions regulations are currently affecting the pre-owned vehicle market, let's revisit what's been happening with emissions regulations in recent years and how it's been impacting older vehicles (and fleet operations).
In the realm of emissions law these days, all eyes are on California. The state's investigations that uncovered the recent Volkswagen emissions controversy (though not involving pre-owned vehicles, per se) were seen as a major triumph for the Air Resources Board (ARB or CARB) and its strict clean-air standards.
In plain English, California requires that older trucks be retrofitted with an ARB Verified Diesel Emission Control Strategy, such as a Diesel Particulate Filter (DPF), to comply with evolving emissions standards. It's kept maintenance crews busy.
The national counterpart of the CARB Truck and Bus emissions rule is the Congestion Mitigation and Air Quality Improvement Program (CMAQ). It was first adopted in 1991, and reauthorized in 2012 as part of the Federal Highway Administration's sweeping MAP-21 transportation bill.
The new emissions rules come down to this: States craving Federal highway dollars have to bring down emissions—and commercial trucking tends to be their primary opportunity.
For older heavy-duty vehicles, that means retrofitting engines (generally speaking, anything pre-2007) with systems including:
DPFs
After-treatment alternatives, like Selective Catalytic Reduction (SCR), that use Diesel Exhaust Fluid (DEF) to treat nitrogen-oxide (NOx) in exhaust
Enhanced Exhaust Gas re-circulation (EGR), which stops NOx from being produced at all
All told, these retrofits to older vehicles are clearly better for the environment.
For those looking to expand their fleet: Because of the awkward nature of retrofits and upgrades, many prospective buyers prefer to focus on newer pre-owned inventory—specifically those built in 2007 forward.
Because late model trucks with compliant emissions systems can be harder to find, shrewd buyers tend to favor major national used vehicle suppliers. The best bet tends to be lease and rental fleets that sell former lease and rental trucks, because buyers can validate maintenance records and overall vehicle quality.
Amid all the emissions-related changes we've noted, pre-owned class 8 truck sales have remained healthy. ACT Research, which tracks the market, said in late October that the average age of Class 8 pre-owned trucks was just under 8 years, indicating the 2007-08 model years. This promises well for buyers who would rather purchase an emissions-compliant pre-owned truck than do a retrofit.
ACT added that, "Average prices slipped by 4% month-to-month and 8% compared with the same month last year."
That can mean only one thing: it's a good time to buy a pre-owned truck.