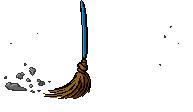 On the same day the Celtics swept the Knicks out of the NBA playoffs, the Red Sox did the same thing to the LA Angels, with another shutout, 7-0.
Another game on the West Coast, another terrific performance by John Lackey: eight innings, no runs allowed.
It was the first Red Sox sweep in Anaheim since 1995. Carl Crawford hit his first Red Sox home run, and the Red Sox scored three in the first and the game was practically over even before Lackey took the mound.
How much did the Red Sox dominate this series? The Angels

never had a lead

in the four games. And they entered the series with a 12-6 record. And it really felt like the old days as the Red Sox are now 13-1 against the Angels since being swept in the 2009 ALDS by them.
The Red Sox are now 10-11, and are 5-1 on this road trip, which continues in Baltimore on Tuesday night.