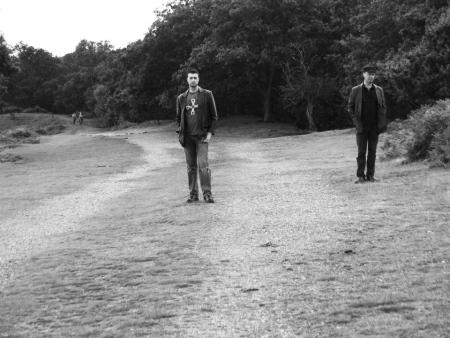 Adam J Broadhurst & Jonathan Millington are Under A Banner, a Wolverhampton based duo with a penchant for melodic acoustic rock that packs a punch. On their debut album The Ragged Rhythm of Rain they sing about football (This Is England Now), retired soldiers (Some Stories) and of course the English countryside (Sunburst and Back to the Sea.
Good old-fashioned story-telling never goes out of style. With their modern folk rock they should be able to make some waves in the club circuit. They are both multi-instrumentalists, which enables them to create a layered and rich sound at a shoestring budget.

The Ragged Rhythm of Rain is a self-released album. Buy it from the band's website.
Tracks:
Steam
When We Used to Dance
Inseparable
Some Stories
The Scream
Summer Skies
First Light
This Is England Now
Highclear
Sunburst
Back to the Sea
Live date: