I hope I'm not yet too late for this!

 I've actually received this surprise box from BDJ Box last week but even though I was itching to do an unboxing video and post here on my blog, I just can't due to flu and colds.  I'm getting better now so I was able to film last night.  I thought of doing the unboxing without the video but I just feel something's missing if I won't do it, so here we go!

Here's my unboxing video!

 TIA for watching and don't forget to subscribe!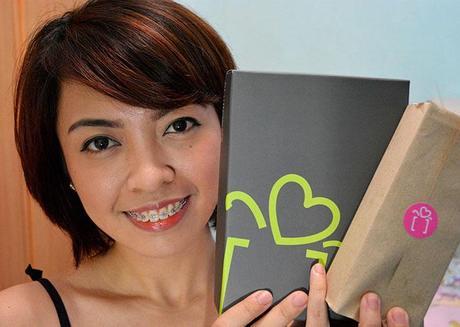 Some of you might be thinking there will be two boxes since it's January – February as they call it.  Sad, but NO.  I'm already expecting just one box as they have already announced on their Facebook Page that January is like a rest month for them and their partners.  I totally understand it.  They have been working hard and never fail to surprise bellas with awesome items so I guess, they really deserve a relaxing vacation.
BDJ Box January – February Beauty Box
As expected, BDJ Box always delivers the best to their subscribers.  That extra box you're seeing doesn't fit inside the box anymore so they just sent it together with the beauty box separately but both boxes arrived at the same time.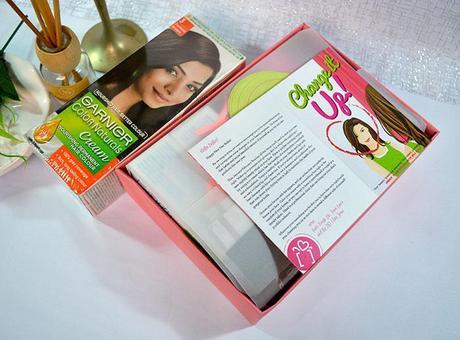 When you open the box, you will see their info card where everything about the box is written like their welcome note,  items with prices and descriptions, giveaways or contests, and a message for le bellas.
For this month, BDJ Box team wanted us bellas to try out new products as a nice start for the year.  They have included products to be used from head to toe – makeups, skincare, nails, and products for the body and hair.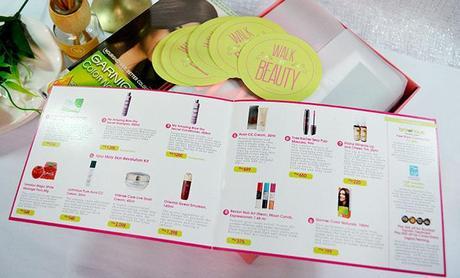 List of items included in this box.
They are a lot!  I've even read that some beauty bloggers or enthusiasts from other countries are kinda envious with our boxes.  We receive mostly full-sizes, not just ordinary or deluxe samples.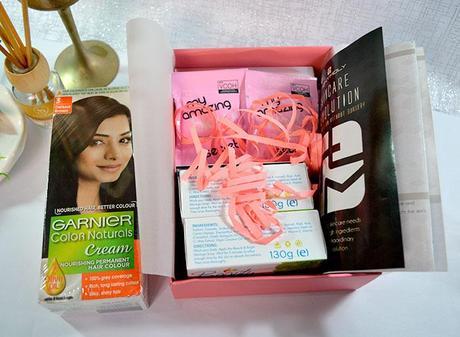 What are inside this BDJ Box?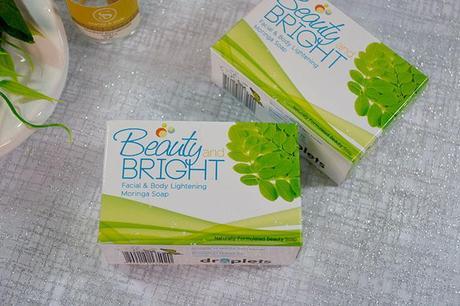 First, we have a  Beauty and Bright Moringa Soap – P114.00 each
I've used this before and posted a review about it here.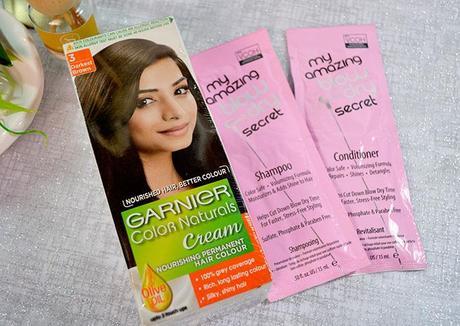 Garnier Color Naturals Cream in Darkest brown - P199.00
My Amazing Blow Dry secret shampoo and conditioner in sachets – Full size: P1,200.00 each bottle of 300ml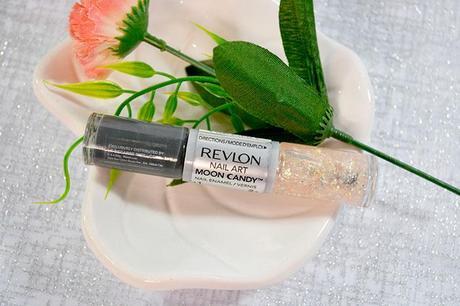 Revlon Nail Art Moon Candy (Supernova) – P375.00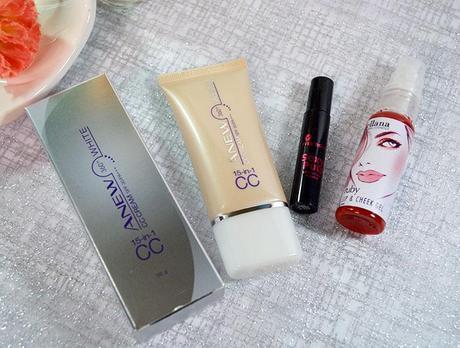 Avon CC Cream (30ml) – P699.00
Ellana Mineral Cosmetics Lip and Cheek Gel in Ruby – P220.00
Yves Rocher Sexy Pulp Mascara (deluxe sample size) – Full size: P650.00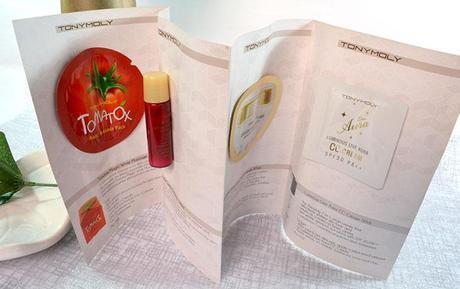 Tony Moly Skin Revolution Kit Samples
Tomatox Magic White Massage Pack (sachet) – Full size: P548.00 | Read my review
Oriental Gyeol Emulsion (deluxe sample) – Full size: P1,398.00 for 140ml
Intense Care Live snail Cream (sachet) – Full size: P2,098.00
Luminous Pure Aura CC Cream (sachet) – Full size: P948.00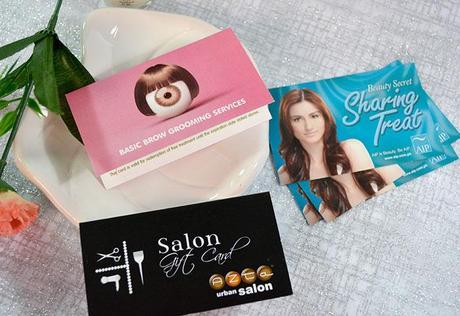 Vouchers:
Free Brow Construction from Browhaus (worth P598.00)
3 Gift Vouchers worth 500 each from Aesthetic Institute of the Philippines
600 off for Kerasilk / 800 off for Cynos Digital Perm from Azta Urban Salon
I've tried their Kerasilk last year, read my experience here and my new hairstyle.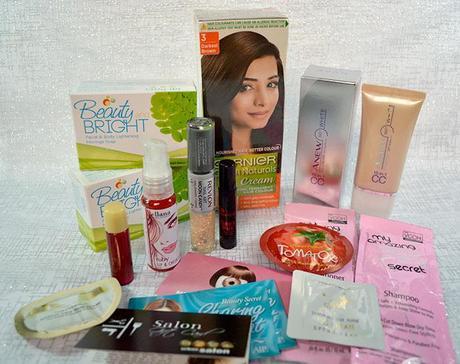 Here are all the products that I got for Jan – Feb BDJ Box
Is it worth your P598.00 fee a month?  Let's do the computation of full sized items.  All in all we got products worth P1,721.00 which is almost triple your monthly subscription fee.  Now for the vouchers, we got P2,498.00 worth of savings from beauty services.  If you're going to maximize everything in here, you get a whooping P4,219.00!  That's huge ah!  Less the monthly sub fee of P598.00, you saved P3,621.00.  I'm not convincing you to subscribe (if anyone is thinking that way), I'm just stating the facts and as a frugal girl, this box is worth every cent you paid for the fee

Overall, I'm so happy with the items from this box and excited to use them all

 I need to fix my schedule to use the vouchers since all of them are located in the northern part of Manila.  If you missed my unboxing posts last year, you may
view them all here
.
---