I'm pleased to report that the FoodTealife holiday diet (consisting of doing as many fast days a week as you can!) was all worthwhile. I'm recently back from magical Mallorca and feeling rejuvenated (or I was at least).
We stayed in beautiful Port de Soller, right on the cliffs over looking the ocean. The views were sensational…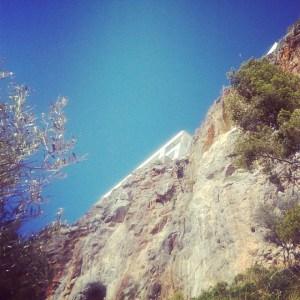 Our room right on the cliff tops!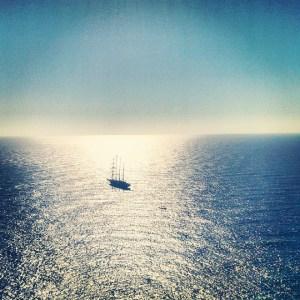 View from the shower!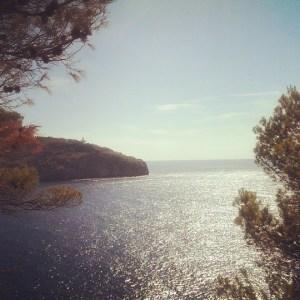 Ocean views
And then there's the relaxation factor…endless swimming, the comfy beds, the lazy days, late breakfasts and long lunches…heaven!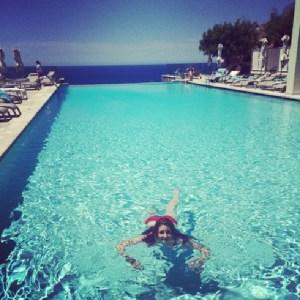 Got to love an infinity pool with a view
I made sure to enjoy some traditional dishes too, including of course paella, sangria and a local vegetable dish called tumbet (a little like a Spanish ratatouille). There was plenty of fresh fish to try including scorpion fish which I'd never had before but thoroughly enjoyed. I would describe it as meaty but light, somewhere between swordfish and monkfish you might say. Let's not forget about the seafood either…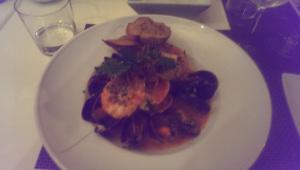 Sumptuous seafood-packed soup at Kingfisher in Port de Soller
One thing the locals prided themselves on was their oranges, with the area being known as 'orange valley'. And there certainly was a delicious and plentiful supply of sweet, fresh orange juice brought out at every breakfast.
Gin was the other big hit out there - with one bar having a gin menu over two pages long! It was popular everywhere and I took a real liking to a fragrant local variety which came with rosemary and juniper berries…and a huge fish bowl of a glass! I'm a fairly recent convert to gin I have to say, but if all gin tasted like it did out there I would definitely have started drinking it long ago…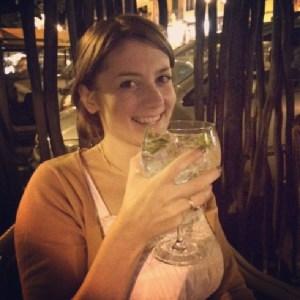 Enjoying a small gin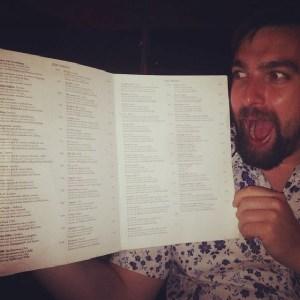 A whole two pages of gin varieties at Cava in Port de Soller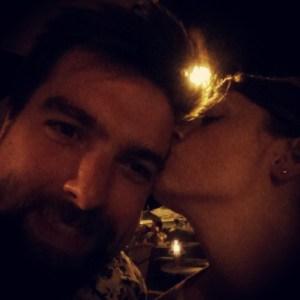 …post gin
A big shout out to the hotel and the cheery staff at the Jumeirah Port Soller Hotel who helped make our stay so relaxing.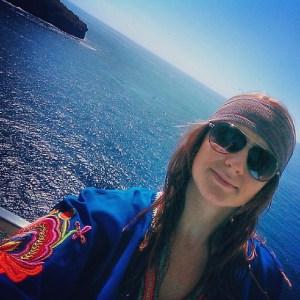 So relaxed I went full on boho… (shameless balcony selfie)
And an even bigger thank you to my extended family for the great times, good company and  just such a wonderful weekend of absolutely blissful ultimate relaxation. What a heavenly week xXx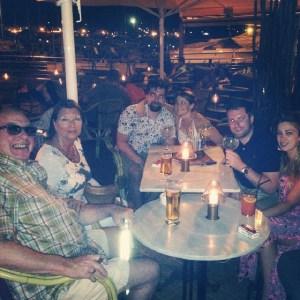 Holiday crew!