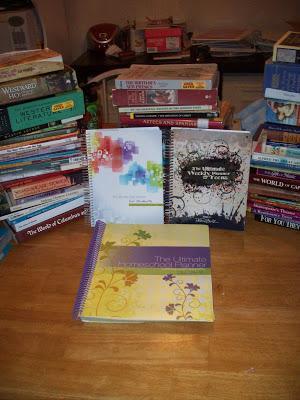 I've heard great things about Apologia Planners.  So much so that I thought they must be fashioned out of gold since the Moms I know who use them rarely let them out of their sight!
Getting to review these planners was a wonderful gift.  We are in the process of planning for our next year and the timing was PERFECT!

Ultimate Homeschool Planner  $28,
WOW!  This brightly covered planner has a durable cover complete with inner pockets.  And is filled with encouraging notes and scriptures.
A Mom's "right hand tool" for sure!
Besides the normal calendars and places for notes, this planner actually HELPS you plan by providing a basic how-to and user's guide written by homeschooling veteran, Debra Bell.  She then breaks it down into manageable bits!  Topics include planning sessions, goals, priorities, grades, teaching tips, training your children to be more independent and a special section on High School planning.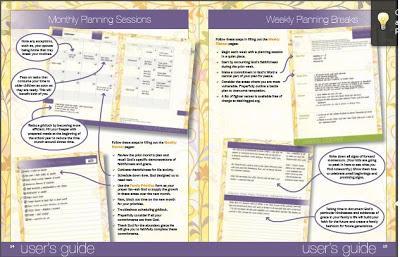 Along the way are colorful pages of examples on how to fill out your planner complete with visual examples for using the student planners as well.  As a busy mom, I greatly appreciated these!
As I mentioned earlier, we are just planning our next school year.  Since we school year around, I need a planner that fits more than 36 weeks.  Apologia Planners are geared for 48 weeks - PERFECT AGAIN!
Starting with the Character and Academic Goals for each of my 4 children, I could see that this planning session was going to go smoothly.
Once I changed the months at the top of the One Year Grid page to read May-April, I then did a rough penciling in of activities.
Then I moved on to copying those activities onto the monthly planner pages.  I'll leave filling out the weekly pages to the beginning of each particular month.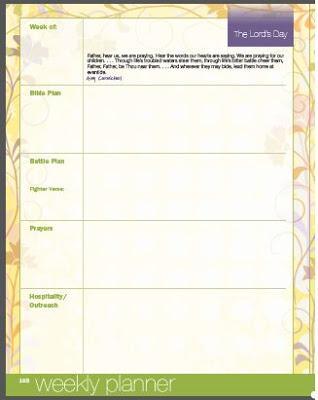 On the Sunday night of each new week, I'll fill in the Bible Plan, Battle Plan, Prayers and Hospitality sections of the weekly pages.  At the end of that week there are reflection sections to note God's grace, achievements and memories.
On to the Student Planners!

The Ultimate Weekly Planner for Teens  Grades 7-12 $19.
Made of the same durable quality as the Ultimate Planner, the Student Planner for Teens contains an unremovable ruler (smart!) with sections for your teen to write facts about themselves, 1st and 2nd semester schedules, weekly and monthly planning pages.
I was so excited to get my 14 year old started on doing his own planning that I didn't really look carefully at the spacing on the weekly planning pages.  For most students, this probably wouldn't be an issue but our curriculum utilizes a large quantity of books.  My son pointed out that it's just not possible to record them all in the space provided.  This is partly due to the presence of 'time counters' that help the student keep track on how long a task has taken.  Since we don't need to record our hours, this feature just takes up room.  How awesome would it be to have this as a removable option to this planner!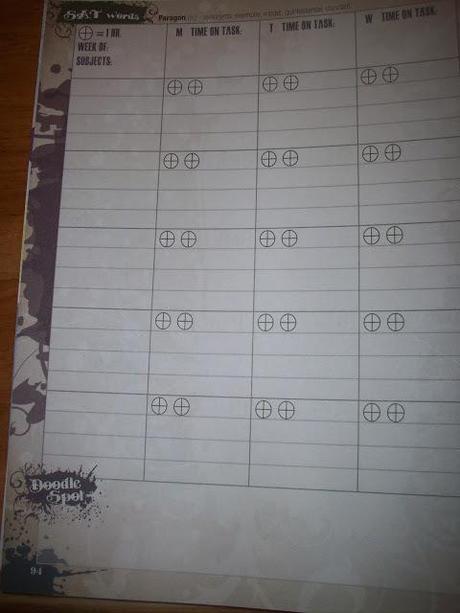 Moving on, there's a section to record grades, activities, credits and a reading list.  Plus guides for grammar, writing, equivalency charts, periodic table, higher math reviews, timelines and more.
For the younger crowd....

 Ultimate Daily Planner for Students Grades 4-8 $19
The planner for junior high/upper grade school is equally impressive.  It's much like the above version but geared for a younger student with sections on developing a "Study-Smart Student Toolkit", a place for grades, activities, and a reading list.  Plus timelines, state information, a world map, conversations and equivalences, grammar and writing, suggested reading, word roots and more.
The weekly pages have a LOT more room to write in and a nice 2 column checklist (done and approved) running the length of the page.  I would prefer this set up for my high schooler - except with all the higher grade level appropriate information pages.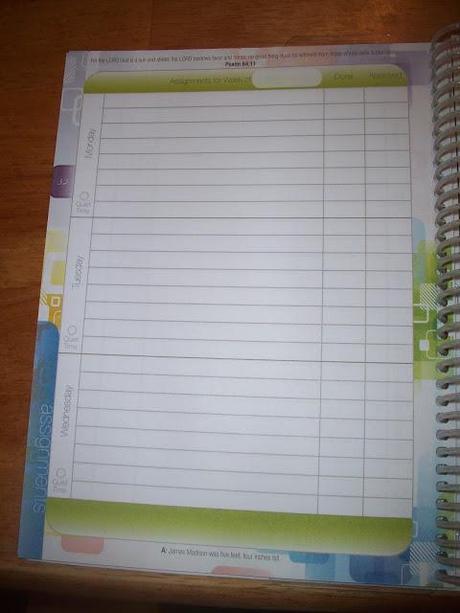 Although the student planners weren't compatible for my children's needs - I love, love, love my Ultimate Homeschool Planner, affectionately calling it our "Record of Learning Book!"

This post written and property of Homeschool Circus and can be found at: www.upatdawnreadytowork.com.