46 48 EPL shirts by general, overall awesomeness, we've finally made it to the Top 10.  Here's a recap:
The Bottom 10
36-26, The Afterthoughts
The Top 25
And here we go..


10. Chelsea Away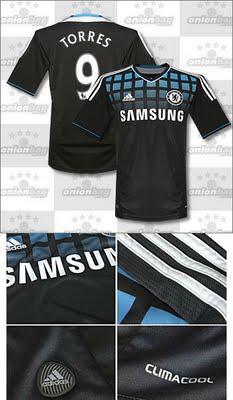 I'm not defending this choice.  We can have this debate in the comments section if you'd like.


9. Tottenham Away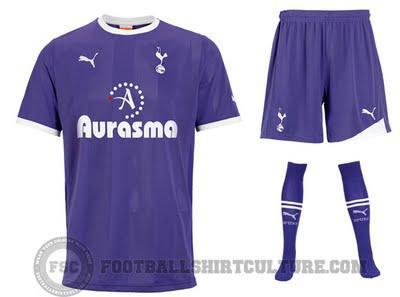 If this kit were any color other than purple, you know it would be in your top 10 too.


8. Liverpool Third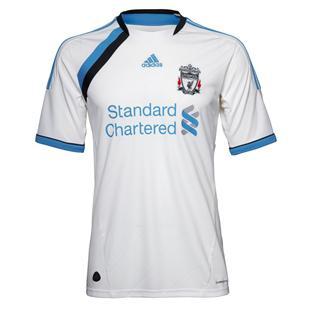 And finally, the first shirt in the Top 10 some of you might actually agree with.  The white is an elegant base for the robin's egg blue and black accent colors.  Elegant - not a word typically associated with Liverpool.


7. Chelsea Third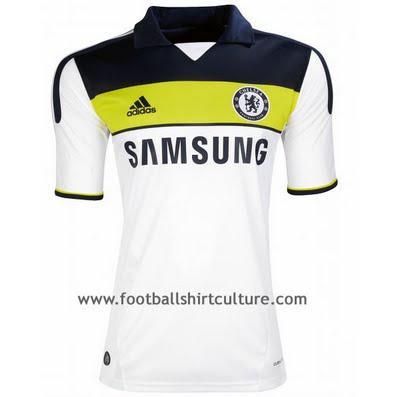 Oh Chelsea with their attractive shirts.  The club's turnaround from last year's kits (home, away, third) is incredible, frankly.  They've always deserved credit for their boldness and originality, and this year it's actually paid off.
6. Newcastle Home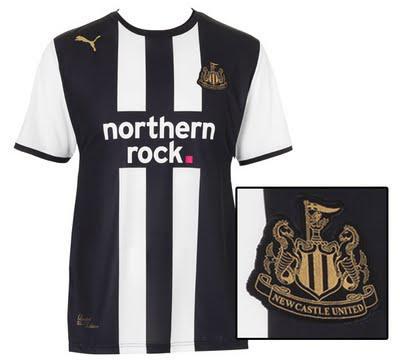 The Newcastle home kit is iconic.  They've been rocking the black and white stripes for 117 years.  The new version added a modern twist to the old school feel, and it's really worked out for the best.  Also, it looks like a road, which is cool.  


5. QPR Home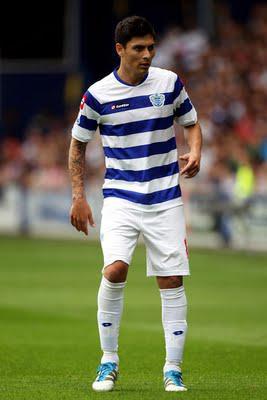 Could there be a more fitting shirt for a club known as the "Hoops"?  Maybe.  But this one's good too.


4. Manchester City Third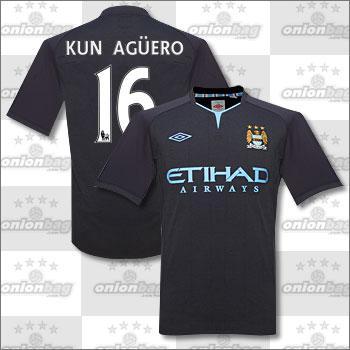 Is this black or charcoal?  Ugh, this is way to high for a City shirt, on second thought.


3. Aston Villa Away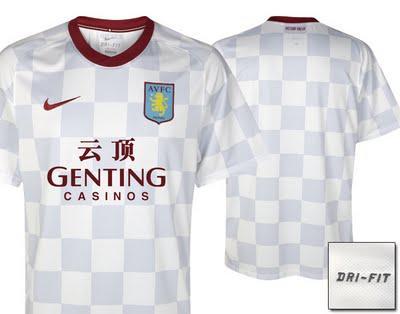 Now this is a good looking shirt - my personal favorite.  Well, top two at least.  The only reason it's fallen to number three is the sponsor.  I miss the acorns.
2. Manchester United Away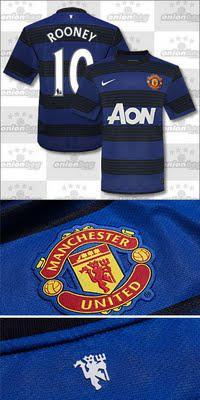 Ironically, I received this shirt in the mail just last night (you can expect a post on mine and Brandon's personal kit collections shortly).  It's easily the most attractive kit I own, and is easily deserving of the top spot.  But in an effort to quell any cries of homer-ism, I present to you the official number one of my Ultimate EPL Kit Rankings:


1. Liverpool Away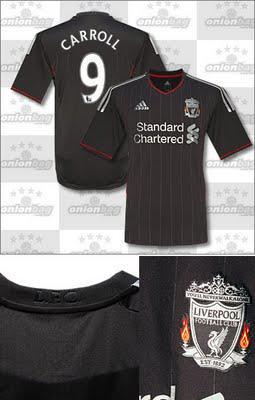 Liverpool, of all clubs.  But they're deserving.
I love the color.  I love the gray pinstripes and the thin red piping around the neck and sleeves.  I love the v-neck.  I love the all gray crest with the flame-colored flames.  I even don't hate the Adidas shoulder stripes on this one.
Bravo, 'Pool.
--------------------------------------------------
I hope you all enjoyed the ride.  Leave your comments and concerns below.  In fact, let's hear your rankings while you're at it.
Speaking of kits, do you enjoy free stuff?  I'm getting ahead of myself.  Check out The Toast's weekly pick'em contest where you could win a free EPL jersey from onionbag.com.  

Click here for details

.