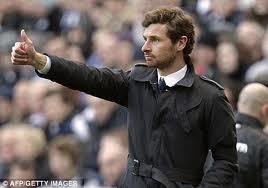 Chelsea's 3-0 thumping of Valencia today gave under pressure manager Andre Villas Boas at least a few days vacation from the media scrutiny.Many wondered if Chelsea would even qualify for the Knockout Round of the Champions league before the day started. This victory coupled with Bayer Leverkusen's 1-1 draw with GENK have given the Blues 1st place in their group.The Portuguese manager has been under the intense spotlight as the British press had turned their attention to struggling after Chelsea after summer time whipping boys Arsenal had risen from the ashes.With Chelsea's tendency to fire managers, it was a normal progression for AVB to be under pressure with Chelsea struggling in the Champions League and languishing outside the top 4 in the Premier League.
Even with today's excellent display, I believe that the Blues still have a lot of work to do in the coming year.It is painfully obvious to almost anyone that this Chelsea team is really old. Chelsea became a top club by buying high priced players well into their primes during the early to mid 2000s.Now with teams trying to become younger, the trend is to buy younger talents who have yet to prove their skills at the biggest clubs.Chelsea has already started this process the past few summers with the purchases of Ramires, David Luiz, Romelu Lukaku, Juan Mata, and Oriol Romeu.The latter three purchased by the AVB administration.Young players have been the shining light of Chelsea's season thus far with Mata and English youngster Daniel Sturridge accounting for a good portion of the Blues' offense this season.
While I am sure that AVB is still getting acclimated to life in the Premier League, it is obvious to me that Chelsea's main issue is their sheer amount of over the hill players they have lining their roster.Guys like Florent Malouda, Nicolas Anelka, Michael Essien, Jose Bosingwa and even Didier Drogba need to be sold.Essien is hurt again while the rest of those listed have had poor seasons overall. While Drogba was excellent today and has banged in some goals this season, at 33 there is no way he can be relied on consistently at striker.They also need to figure out what they want to do with Frank Lampard who is also past his prime and needs to either accept a supporting role or be shown the door as well.On top of that, Fernando Torres, the 50 million pound mistake continues to haunt the club. Unfortunately, Chelsea is stuck with him as he has been terrible and they would not even receive half of their investment back.It will be interesting to see where Chelsea goes from here over the next year or so. I think Andre Villas Boas has all of the talent to be one of the best managers in the world.Let's see if he will be allowed to build his own team and prove that at Chelsea.