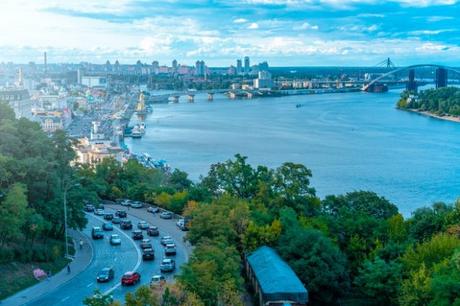 In recent years, the world's foreign direct investment flows have been growing rapidly. Most of them are in developed countries, and a small part remains in developing countries. Although the difference in the inflow of these countries is steadily declining, almost all investments (outflows) fall on developed countries and their share is not decreasing.
It is quite difficult to establish a correspondence between the created image of Ukraine and the real state of affairs, especially for world-class investors. Those who already do business here welcomed 2021 with cautious optimism. Attracting foreign investment allows the recipient country to receive a number of benefits, the main of which is to improve the balance of payments; transfer of the latest technologies and know-how; integrated use of resources; development of export potential and reduction of the level of dependence on imports; achievement socio-economic effect (increasing employment, development of social infrastructure, etc.).
At the same time, the use of foreign investment for the country is a potential source of threats, such as exploitation of raw materials and environmental pollution, increasing the country's dependence on foreign capital, reducing the competitiveness of domestic producers, capital transfers abroad.
The Normandy format of negotiations resumed with renewed commitments. GDP grew for 15 consecutive quarters, central bank reserves grew to record highs and exceeded $ 25 billion, the IMF in December approved a new three-year lending program of $ 5.5 billion, inflation slowed to 4-6%, the hryvnia became the world's first currency by rate strengthening, macroeconomic stability has been achieved.
To make extra profits, investors invest in public debt in local currency (increasing revenues from 200 million to more than $ 4 billion in one year). Global companies do not spare funds for the purchase of cost-effective Ukrainian platforms (including Fairfax, Sarantis), and international market players invest in new industrial enterprises to use the strategic location of Ukraine as a transport hub between the EU, the Middle East and Asia (Bayer, Prettl Kabel, Jabil, Fujikura).
A survey conducted in October 2020 by the American Chamber of Commerce in Ukraine, showed that 82% of its members are planning to expand their business this year, 88% expect to increase revenues and 85%, 73% and 45% consider agriculture, IT and therefore , energy, the most attractive industries for investment.
Political state of Ukraine
The political reset in 2019 was marked by a convincing victory in the presidential election of Volodymyr Zelensky, who received 73% of the vote, and his party, which won an absolute majority in the Ukrainian parliament.
Against the background of these political events, the mood "now or never" prevailed in the business arena of Ukraine. Key reforms that have been too difficult or politically complex - including land reform, large-scale privatization, the development of public-private partnerships and concession projects, and several other initiatives - are already being implemented.
In October 2019, Prime Minister Oleksiy Honcharuk announced the government's economic growth plan, which should be implemented by 2024 and envisages attracting foreign direct investment worth $ 50 billion. Structural reforms have been accelerated and are currently being implemented.
The privatization of about 2,900 state-owned enterprises has begun - shortly after the adoption of relevant laws and presentations to investors, the first block of 21 large-scale privatizations through the State Property Fund should be completed. Smaller assets will be sold through the electronic platform ProZorro, where the lots will become the property of the bidder who offers the highest price.
Nor can we ignore the adoption of a new law on concessions, which will create the necessary conditions for large-scale investment in infrastructure. Two seaports, Olbia and Kherson, will be the first concession facilities; more than 40 parties in more than ten countries have already expressed interest. In the future, four regional airports, five railway stations, Kyiv suburban railway, two new bridges and many other facilities will be involved in the concession projects.
Investment opportunities
We want investors to look at Ukraine from a broad perspective and understand that investing where others are reluctant to do so can be profitable at the expense of promising investment opportunities with high profitable potential. Investors who are not afraid to go against market trends are looking for value and opportunities regardless of the business climate and often "follow an unpaved path" as low levels of competition become a major guarantee of success.
With the status of the largest country in Europe, Ukraine really offers unprecedented opportunities for ground floor investment, having a strong base in the form of intellectual, labor and agricultural resources - "brains, hands and grains" of the country. Ukraine's nominal GDP in 2008 was about $ 180 billion but fell to $ 120 billion and then to $ 90 billion in 2015. Since then, the country's nominal GDP has only grown, with the potential to reach a level higher than in 2008.
If Ukraine uses its chance correctly, it will be able to follow the example of Colombia's post-reform economic recovery, with an annual increase of 13% over 10 years since 2004; or the Philippines, with an annual increase of 9% from 2001 to 2014; or Slovakia - with an annual increase of 17% in the period from 2000 to 2014. These and other success stories have been made possible by focusing on structural reforms, attracting significant foreign direct investment, and significant export growth.
So, should we lose one of the last major investment opportunities in Europe? Now or never - it is up to you.
Startups in Ukraine
Despite all the turmoil, Ukrainian startups continued to raise investments and attract new investors. The AIN.UA collected all the investments for 2020 to see what it has become for startups. In the selection, investments are sorted in descending order:
Revolut - $ 500 million
Preply - $ 10 million
Allset - $ 8.25 million
DMarket - $ 6.5 million
Zakaz.ua - 5 million euros
ClassTag - $ 5 million
Rentberry - $ 4.5 million
3DLOOK - $ 1 million
Astromix - $ 300,000
Mriyar - $ 300,000